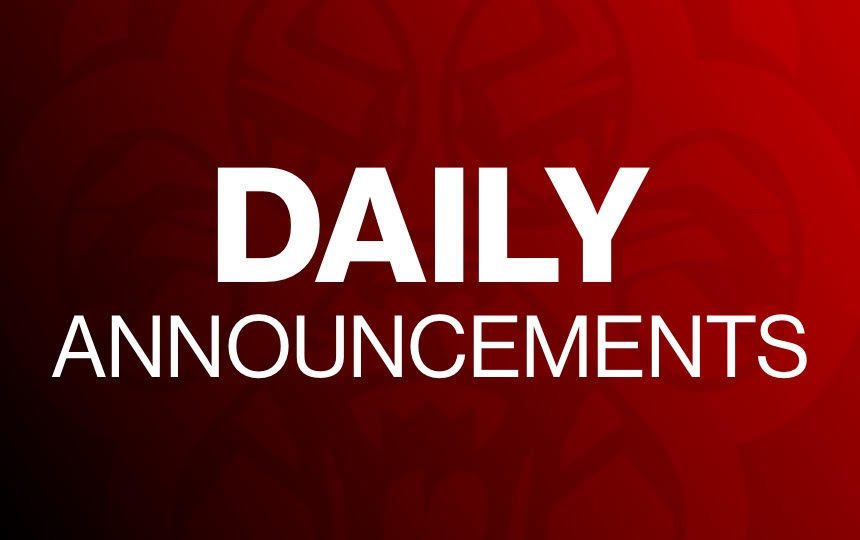 Monday, November 11, 2019
Kimberley Ready
Monday, November 11, 2019
Good Morning Gresham Wildcats,
**Today is Monday, November 11th, 2019
Today is a A Day
Announcements for today include:
**Lunch for today is: Cheesy Italian Flatbread or Chicken Nuggets
**Happy Birthday to Rayna, Reese and Braylee
**There will be a Veteran's Day Assembly @ 9:30 am this morning.
**Thank You to All the Veterans for their service.
**November is referred to as Native American Heritage Month.
So will be Quizzing you each morning when you think you have the answer
Email - Mr. Haffner; first student to correctly answer gets a treat.
1. Pocahontas belonged to which of the following tribes?
**MS 7th & 8th grade Boys basketball have a game @ Marion @ 4:00 PM
**Jr high girls open gym Saturday Nov. 16,-@ 9am-10am.
** As a young person, you may feel that you are powerless to do anything
really grand and wonderful in the world. Well, think again. Did you know
that the state flag of Alaska was designed by students?... that the first
synthetic dye was made by an eighteen-year old boy?...that Superman
was created by two teenagers?
**And guess what. You, too, are full of creative potential. In fact, American
minister Robert Schuller defines success this way:
Success is achieving the maximum of your potential
in the situation that you are in.
**Today remember this: Whatever the circumstances of your life, you
absolutely have the potential to do something grand and wonderful in
the world.
**With something to think about, Make it a great day... or not. The choice is yours.