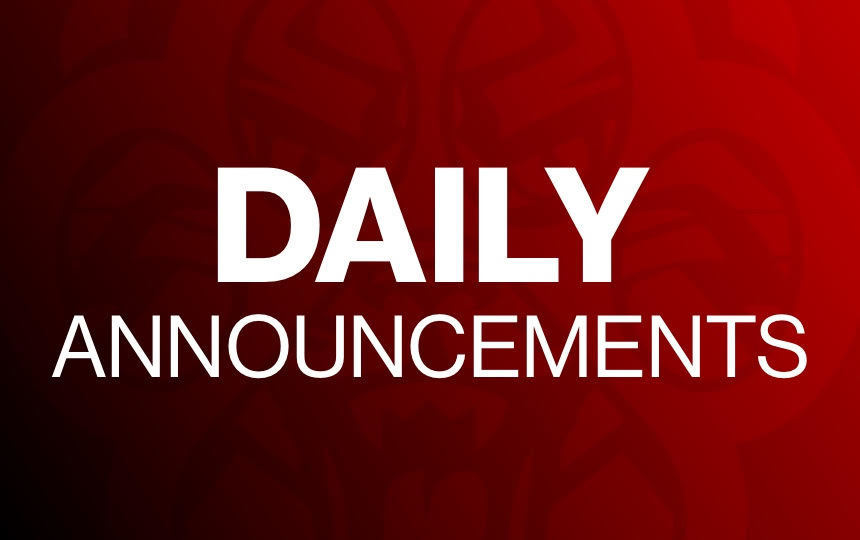 Monday, November 25th, 2019
Kimberley Ready
Monday, November 25, 2019
Good Morning Gresham Wildcats,
Today is Monday, November 25th, 2019
Today is a A Day
Announcements for today include:
**Lunch for today is: Beef Chili or Cheeseburger
**MS Boys Hoops games @ Men. Indian today has been postponed till
Tuesday Dec.3rd. practice tonight after school.
**NO School this Wednesday, Thursday and Friday.
See You at school on Monday, December 2nd, 2019
**Reminder to all FFA members to be selling fruit order are due
Tuesday November 26th. to Mr.Zobeck. If you would like to sell over
Thanksgiving break please see Mr. Zobeck to let him know.
**November is referred to as Native American Heritage Month.
Email Mr. Haffner; your answer & first student to correctly answer gets a treat.
**Today's question is:
**8.What tribe is the rapper Sole descended from??
**Friday's Answer was: Apache Tribe ... Winner is: Kale
**How many of you are concerned about the violence in the world today?
The truth is, most of us are. Many of us feel powerless to do anything
about it. But remember this: No matter how serious the problem, we are
never truly powerless in the face of a negative circumstance.
Dr. Martin Luther King Jr. said:
At the center of nonviolence stands the principle of love.
**If are going to crate a less violent world, we can begin to chip away at
the violence and hatred by simply expressing more love and concern for
one another. We all have the power to support nonviolence by simply
taking a stand for love and kindness.
**Every day we hear of random acts of violence in the world. Today, join
Dr. King and commit a random act of kindness.
**With something to think about, Make it a great day... or not. The choice is yours.