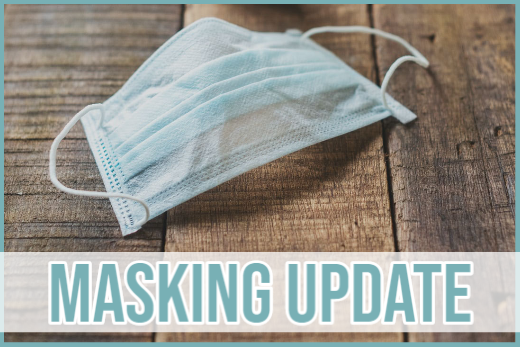 We conducted a volume/temp lab today in physical science to introduce students to some lab equipment and basic measuring techniques. We managed to get it done in one class period so that's always a plus!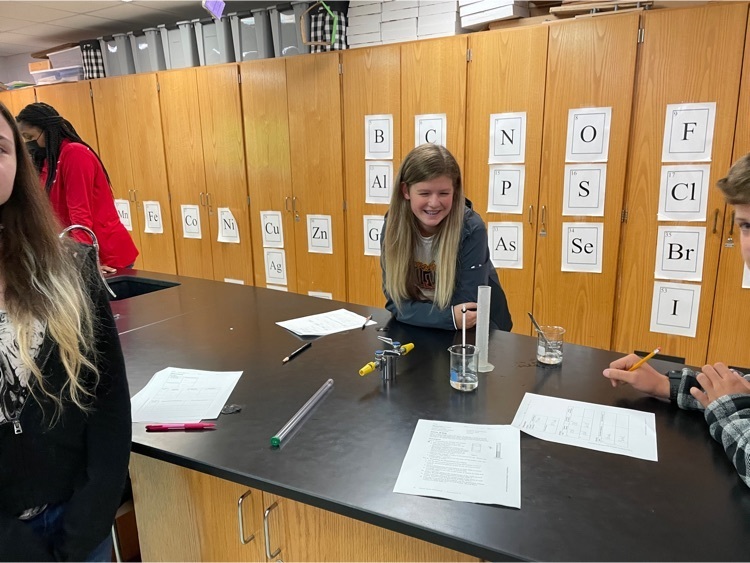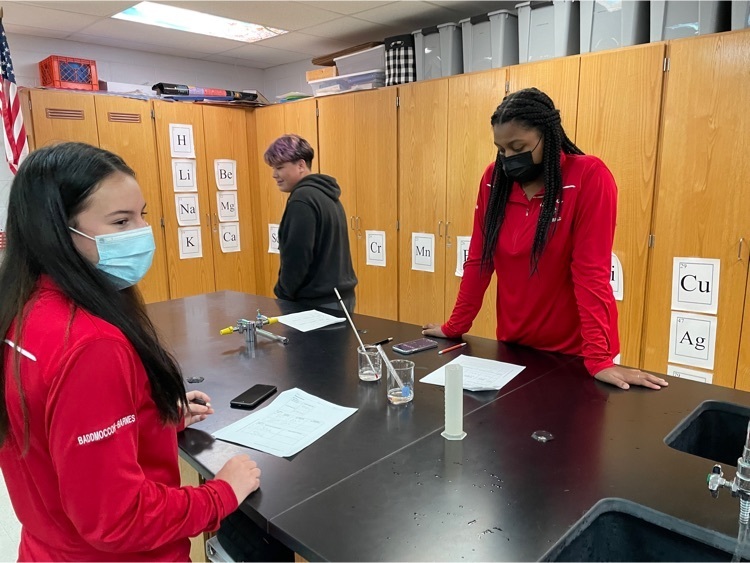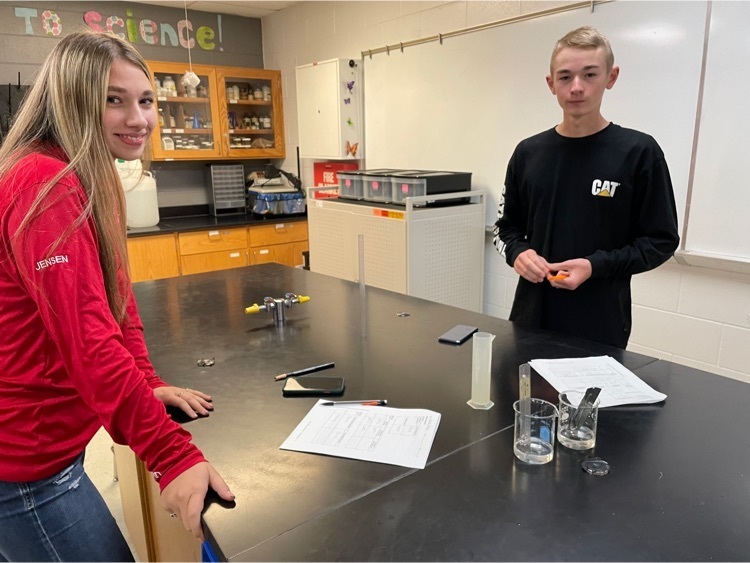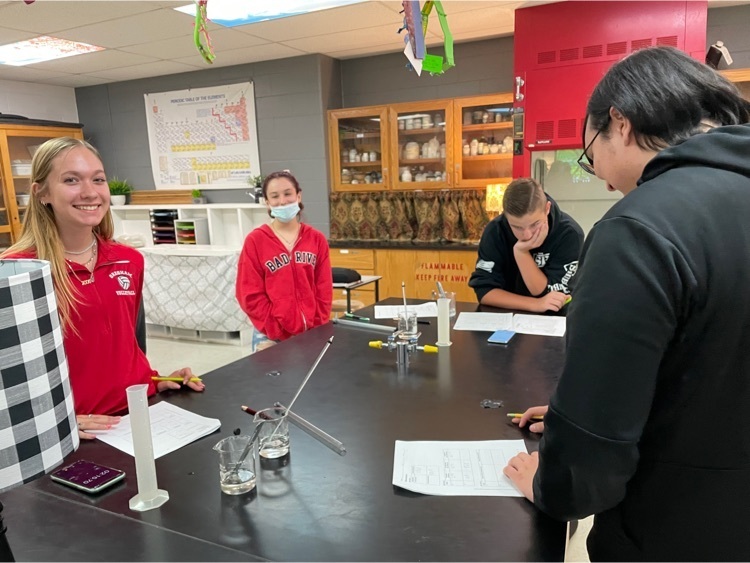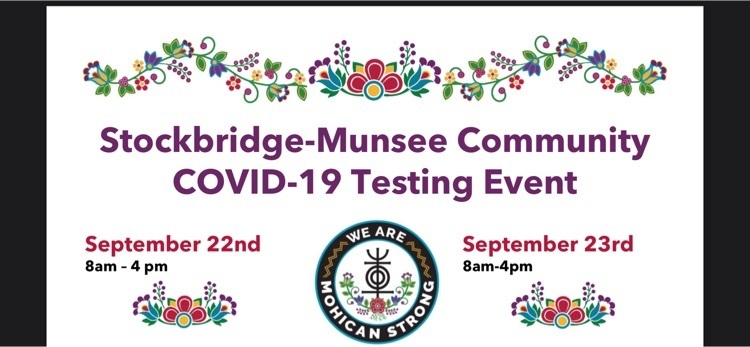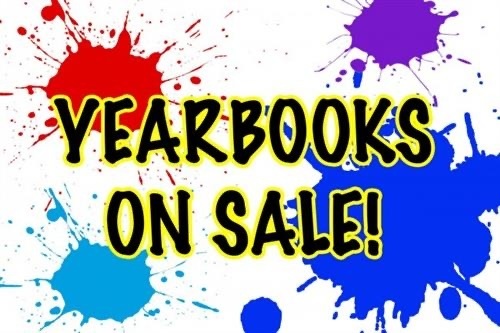 Bio II class completed a modeling index fossil activity today looking at how to determine the relative ages of rock formations using index fossils.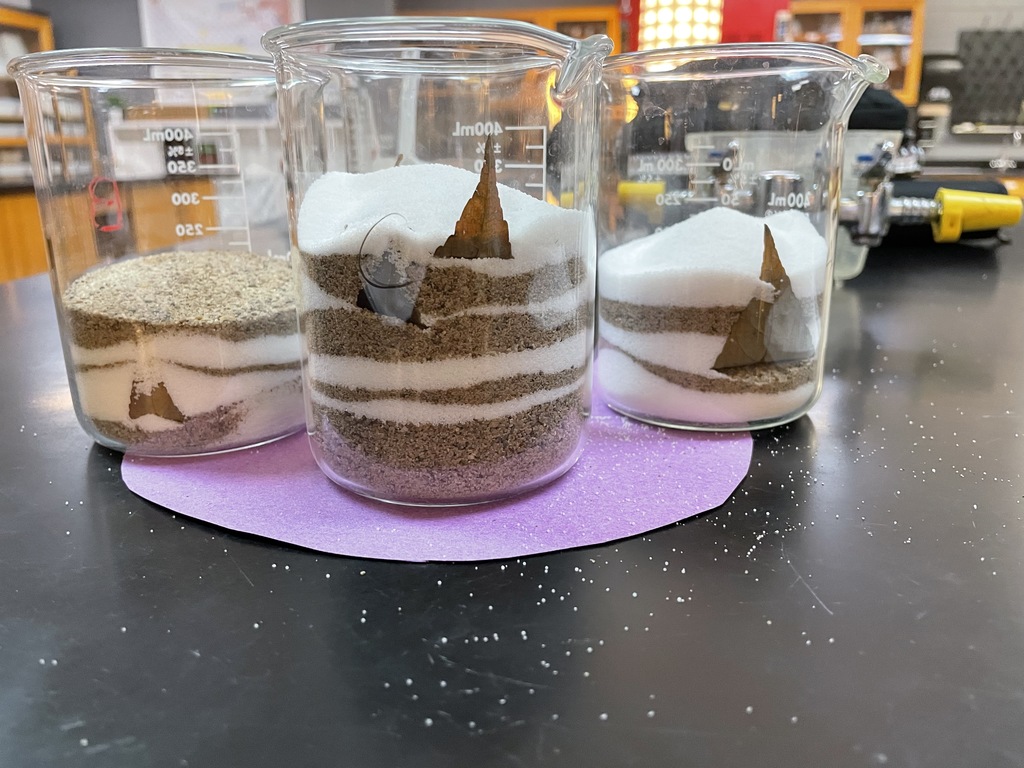 Bio II students did a coevolution activity this past week. We had some students here in class doing the activity and some at home doing this on camera at the same time. It was interesting, but we had some laughs.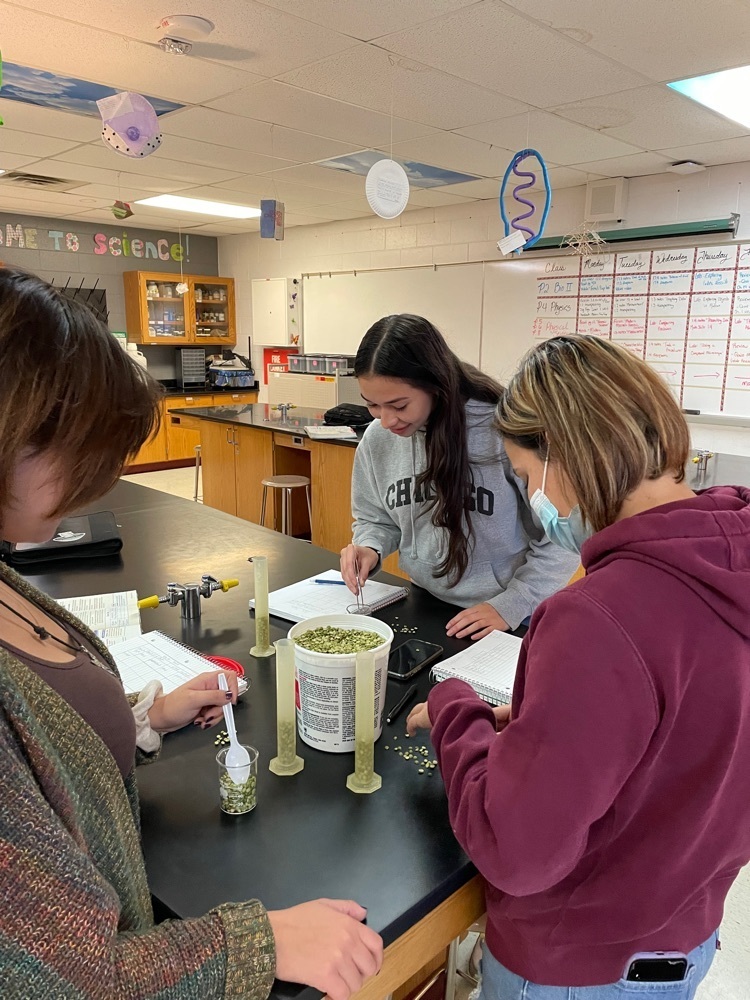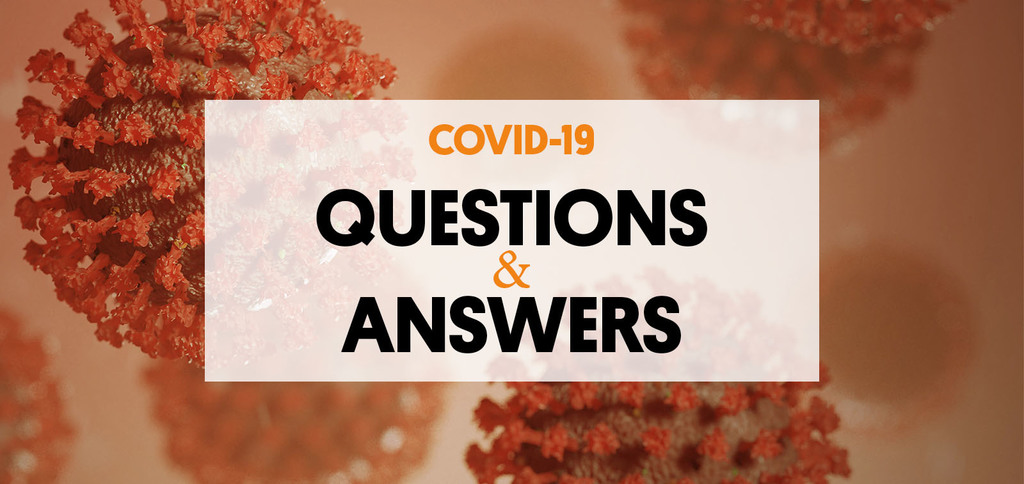 The COVID testing clinic is up and running, the tech issue has been resolved. They will be here until 3:45pm today, and 6:30am to 3:45pm Monday through Friday. Please remember that minors must have the student permission form filled out.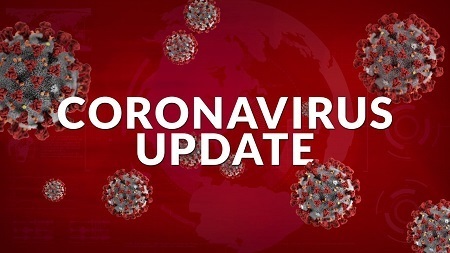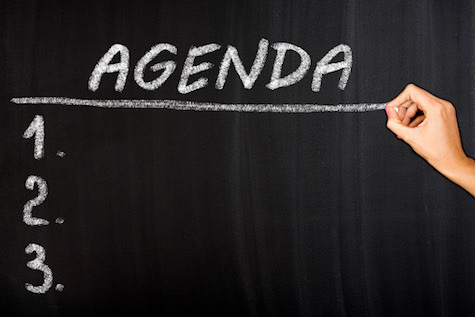 Jackie Gueths has joined the staff of Gresham School as a 1st grade teacher. She graduated from St. Norberts College with a B.A. in elementary education and also graduated from Oklahoma City University with a Masters in Education. Jackie has been teaching for 26 years. She started her teaching career at Olga Brener Elementary School in Shawano. While there she taught grades 1, 3, and 4. Jackie is married to Virgil, her wonderful husband of 20 years. They have 3 children; Isaiah, Samuel, and Josie Anna. They all attend Marion Jr/Sr High. During her free time, Jackie enjoys watching her children participate in sporting events, game nights with family, camping, reading, and working in her garden. She is blessed with a wonderful family, caring friends, and a very supportive group of colleagues. Jackie graduated from Gresham High School 32 years ago and is excited to be on the other end of where her education started.

Libby Beilke is excited to join Gresham School as a Elementary Special Education Teacher Aide. Libby graduated from George D. Warriner High School in Sheboygan in 2016. She then attended Lakeshore Technical College and obtained several certifications. Libby enjoys spending time with friends, helping on her parents' hobby farm, hunting up north and playing volleyball in the summer. She has a dog named Ivy, a cat named Spencer and two hunting dogs, Edna and Remnar. Libby is excited to get married to her fiance in October 2022.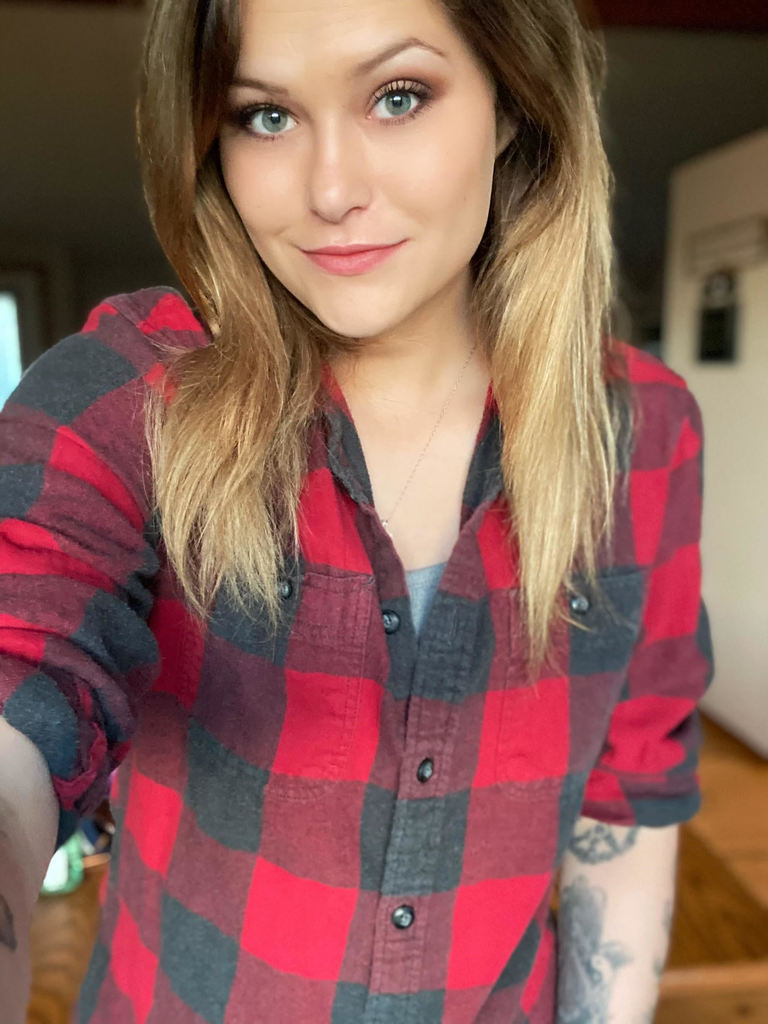 All students will be off school tomorrow, September 14th. All students Pre-K through 5th grade will come on Wednesday, September 15th. Vaccinated students in grades 6th through 12th may also come back on Wednesday, September 15th.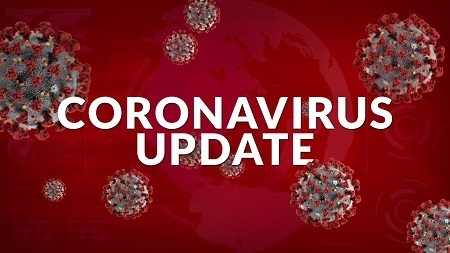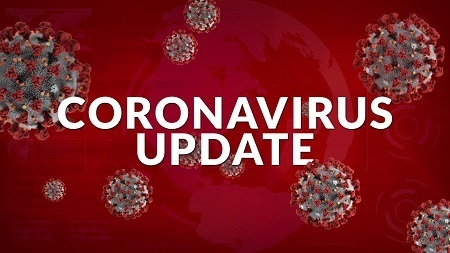 Varsity only Volleyball match tomorrow night versus Wisconsin Valley Lutheran starting at 7 pm. It is a home match and will also be livestreamed on the Gresham Events YouTube channel.