The fourth grade class celebrated the near end of their literacy unit on the Middle Ages with various activities. They dressed up as lords, ladies, knights, craftsmen, serfs, monks, and nuns. They participated in a jousting competition, made stained glass art, built castles, cooked up some pottage, and made homemade butter. They ended their afternoon with a Medieval feast. What a fun filled afternoon!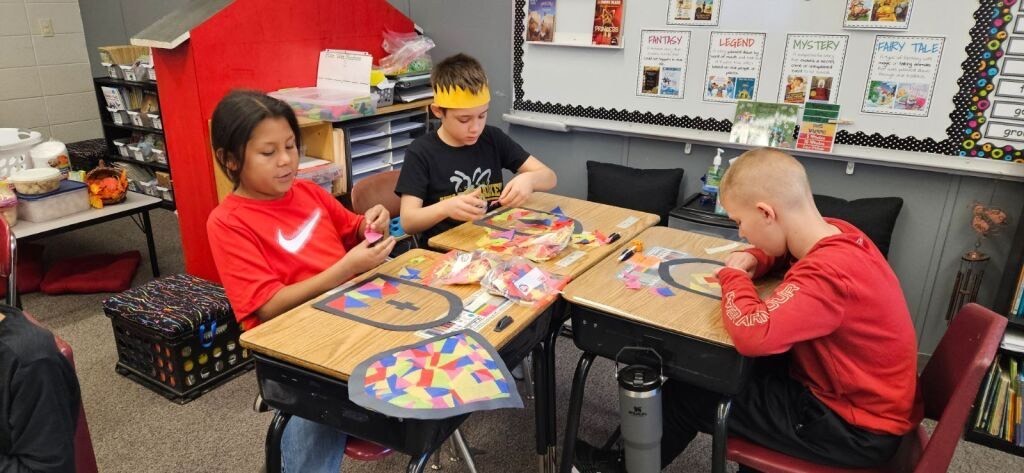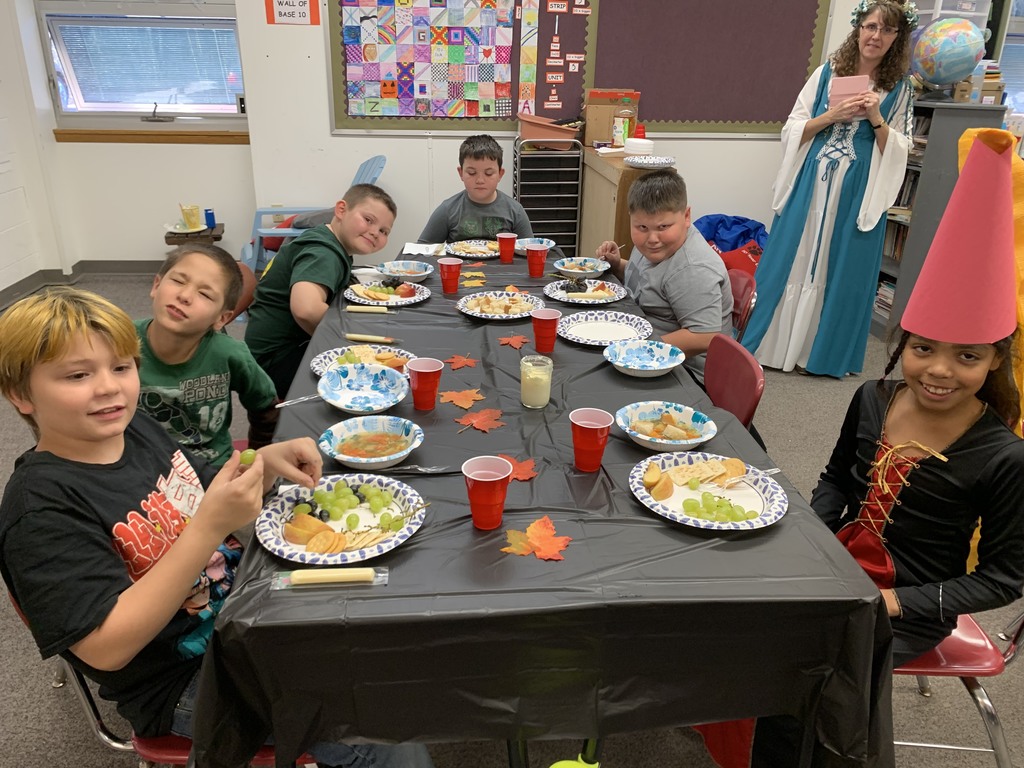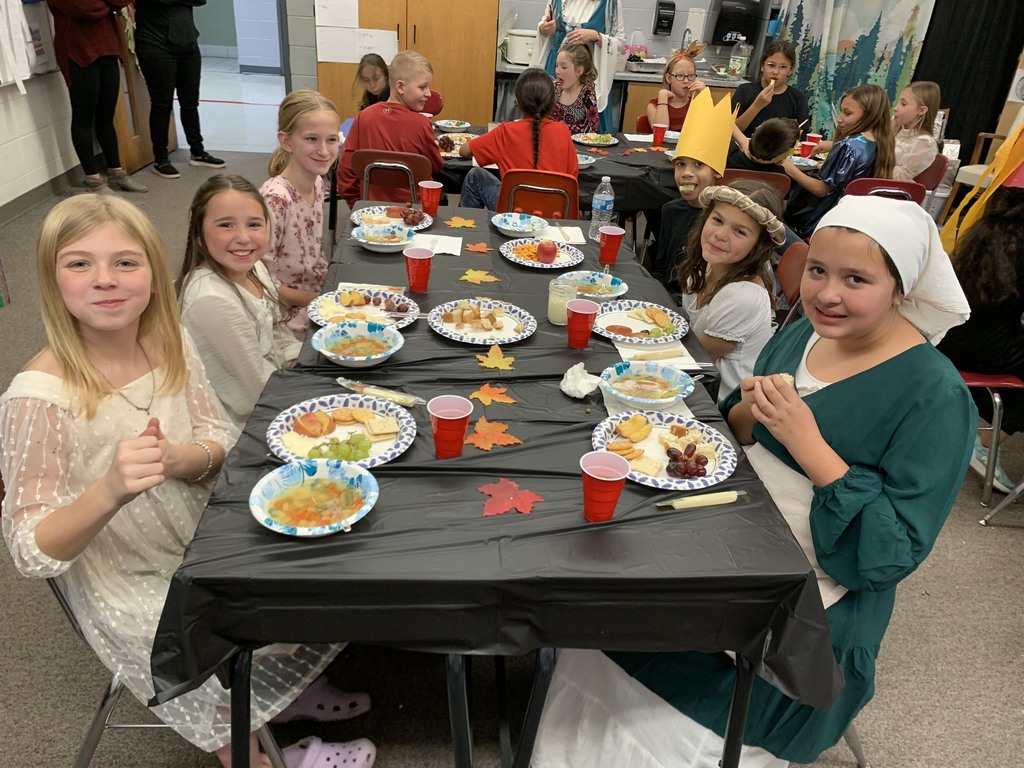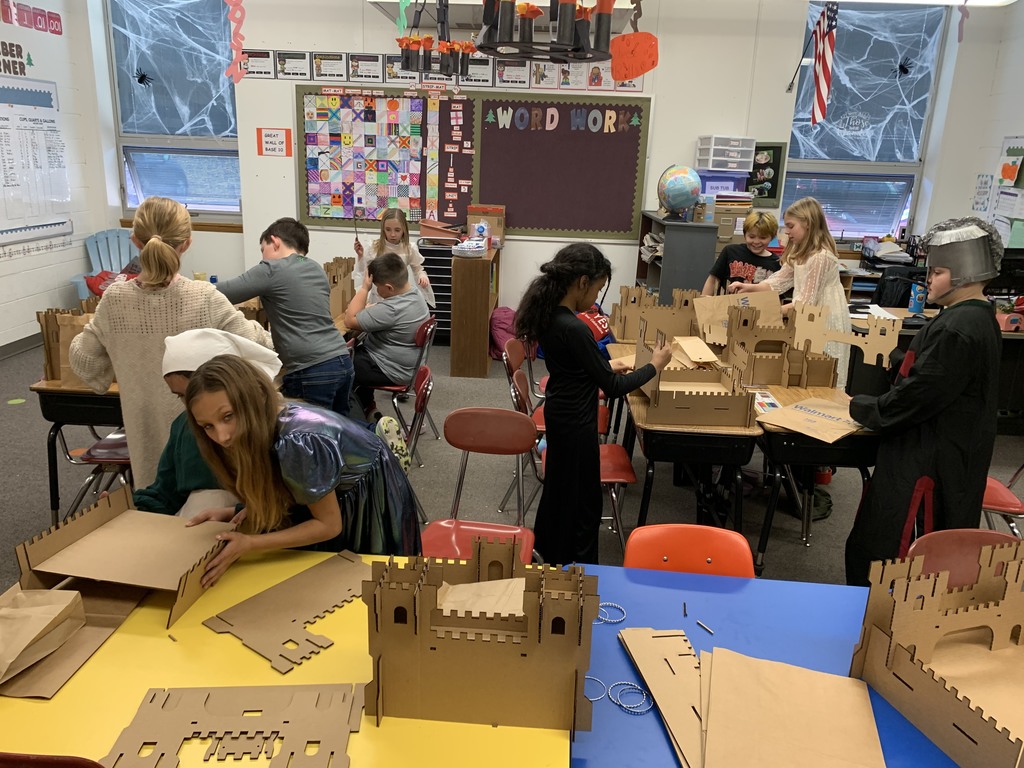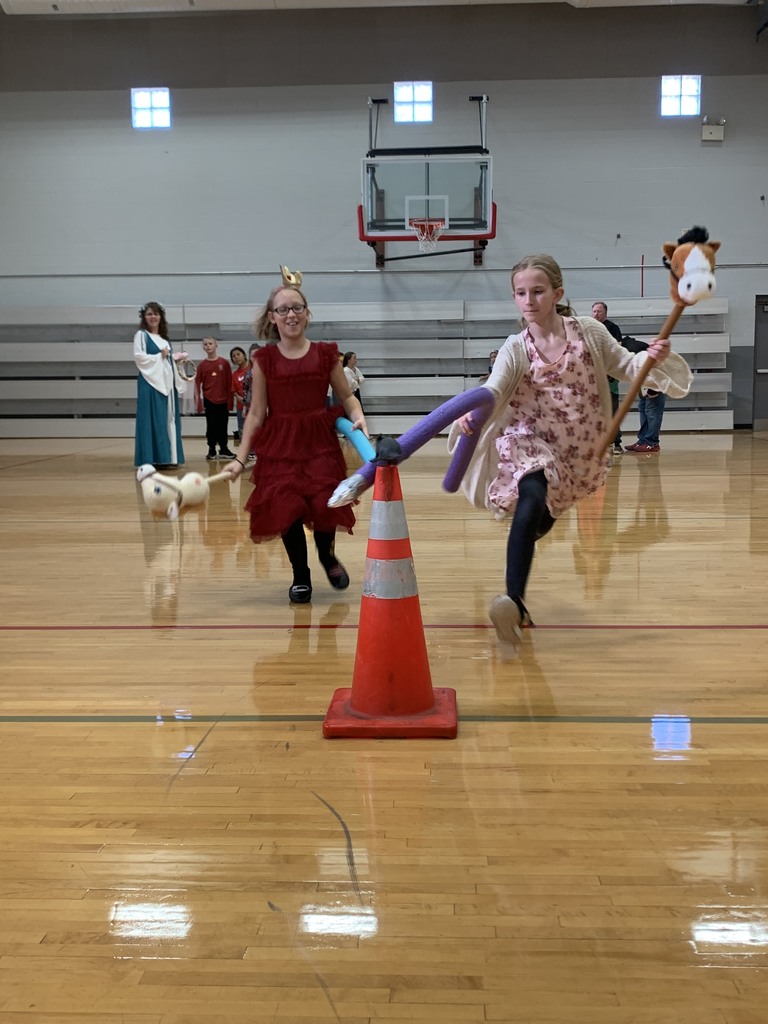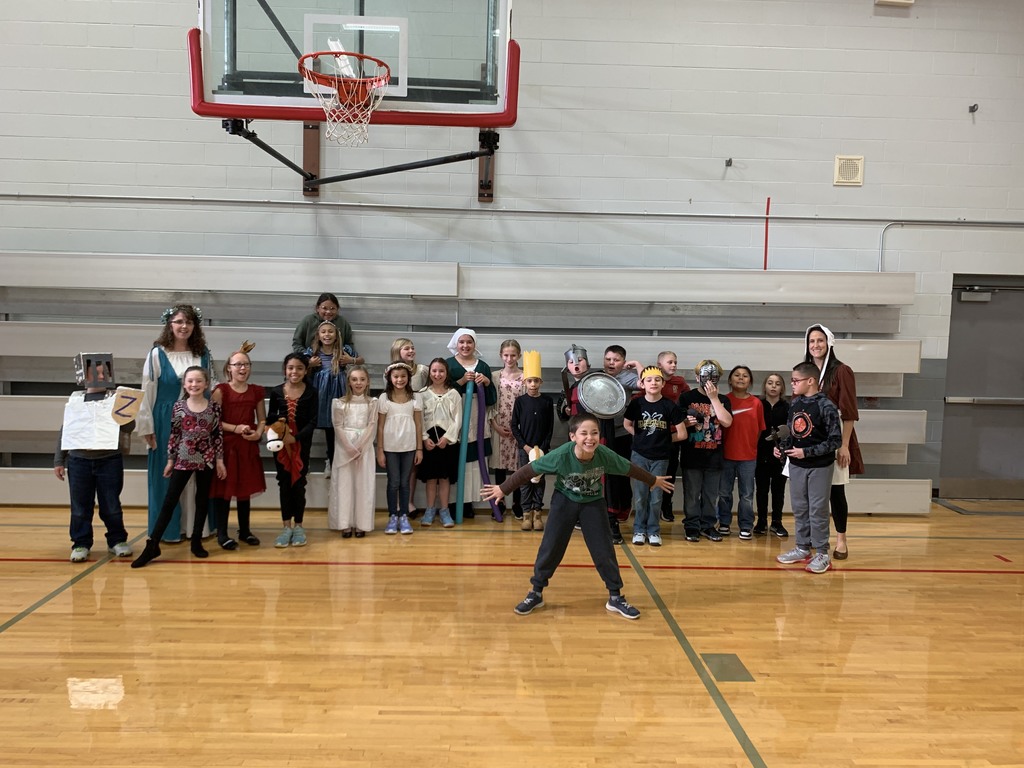 Pie in the face fundraiser for student council.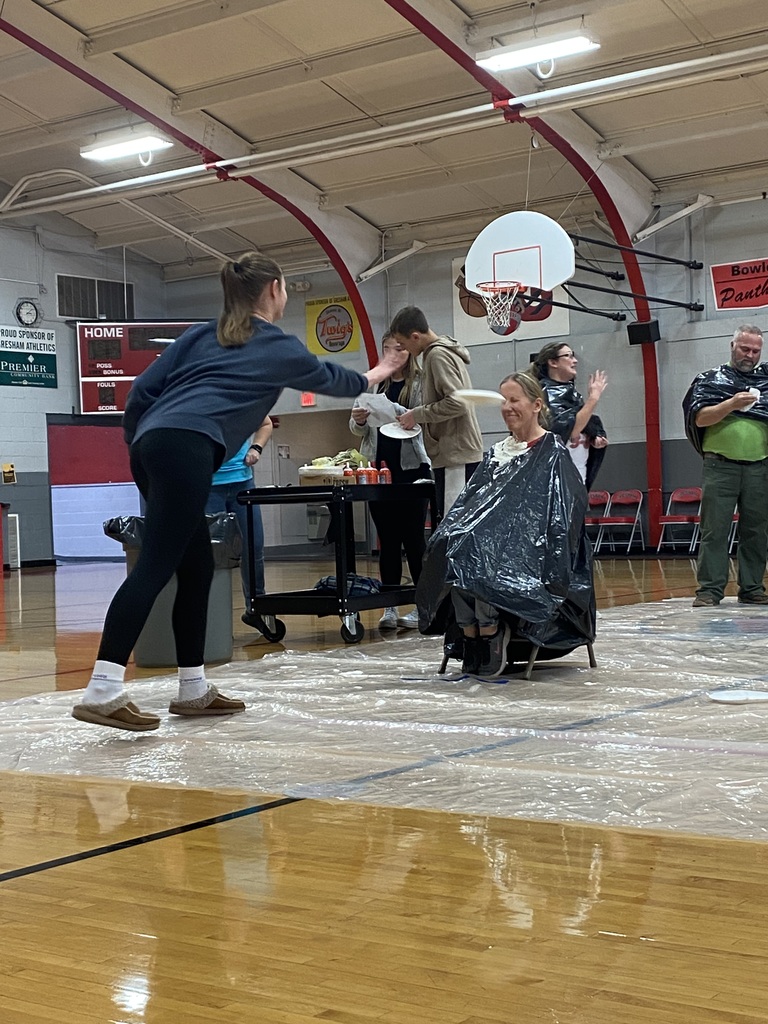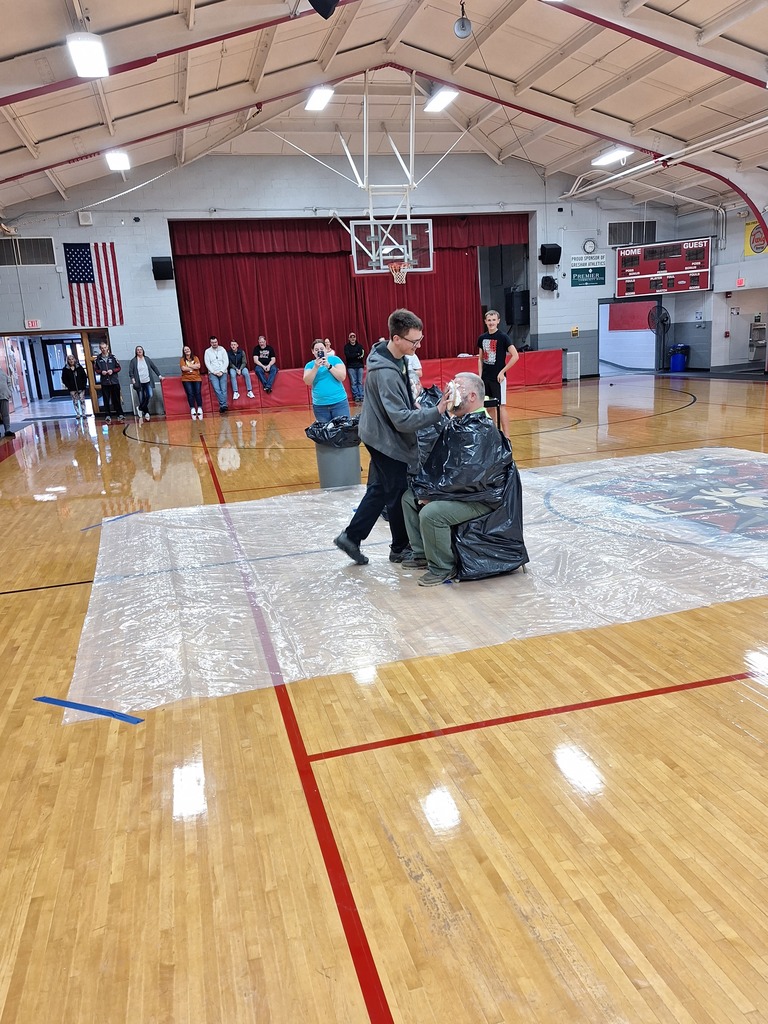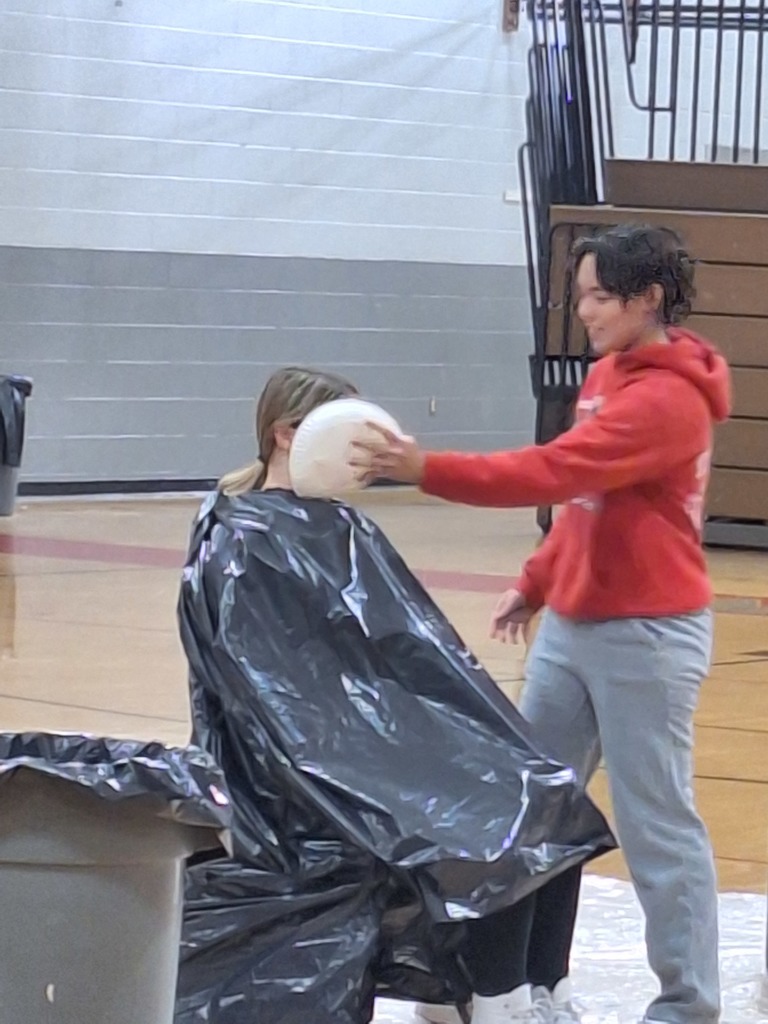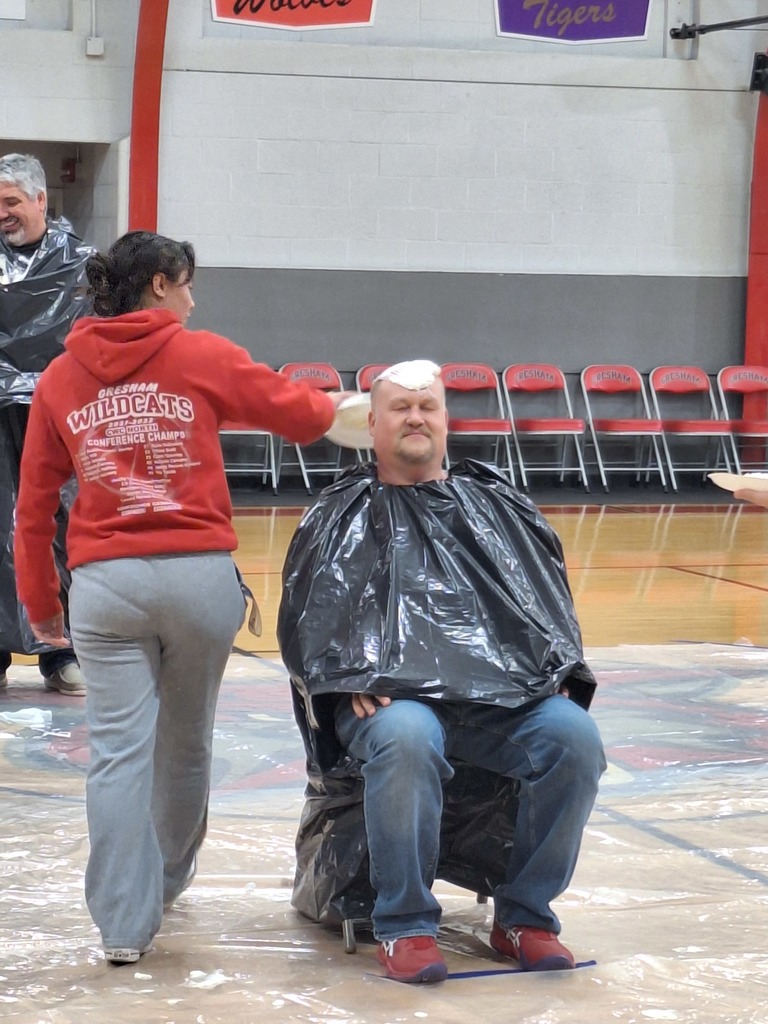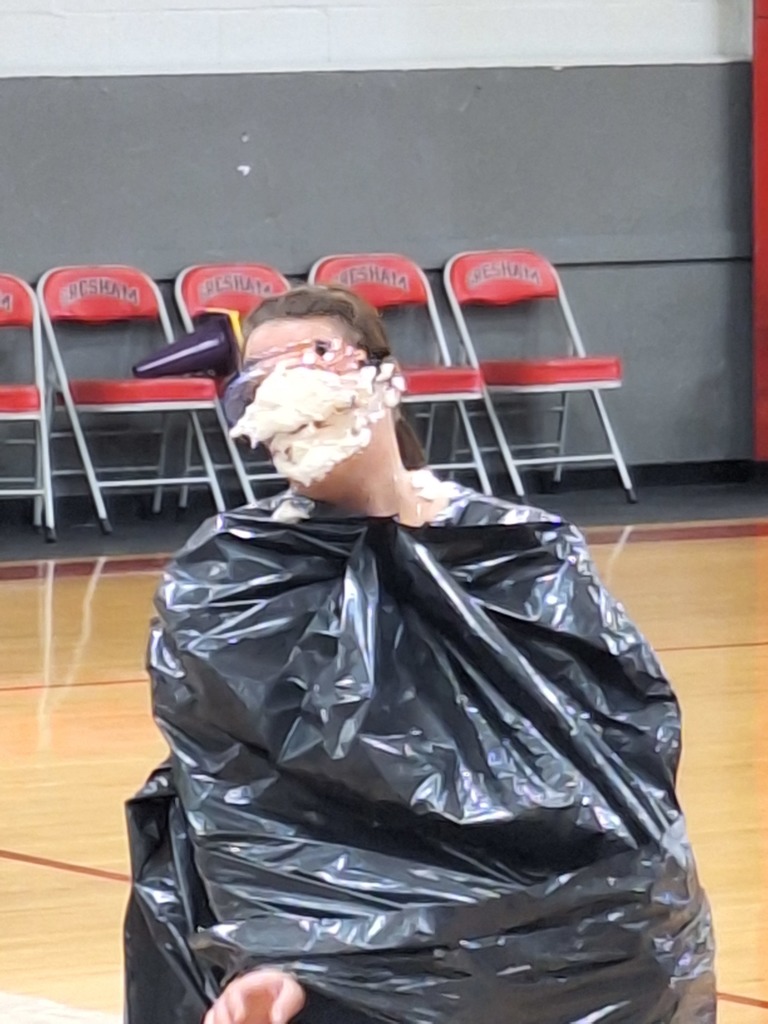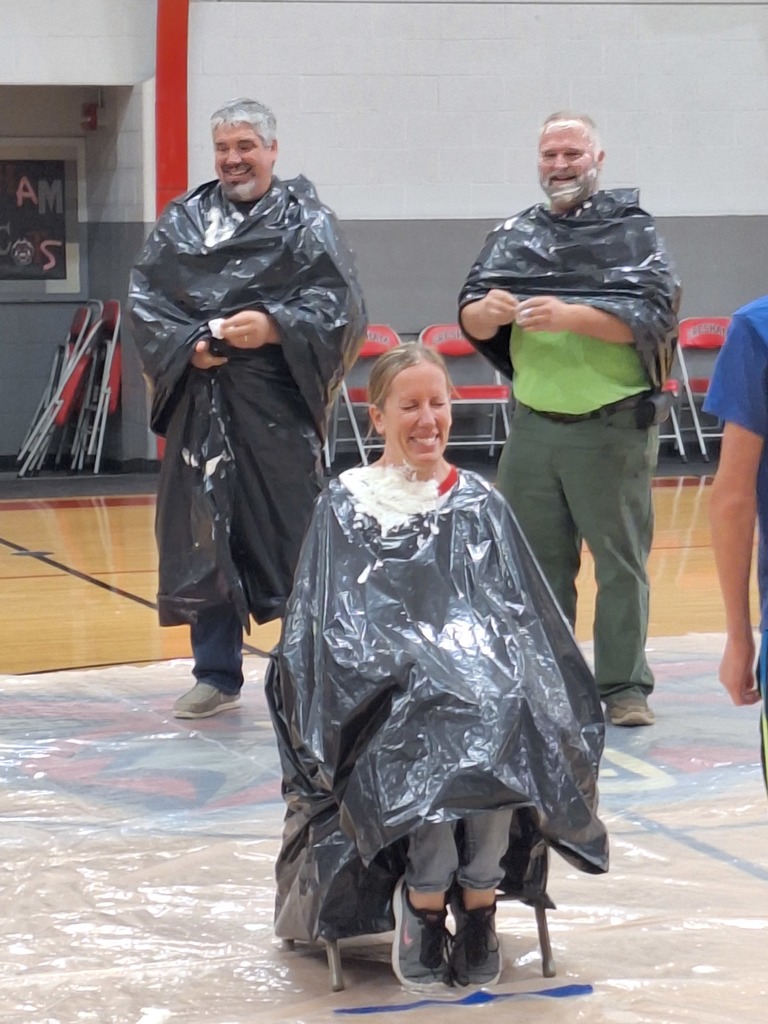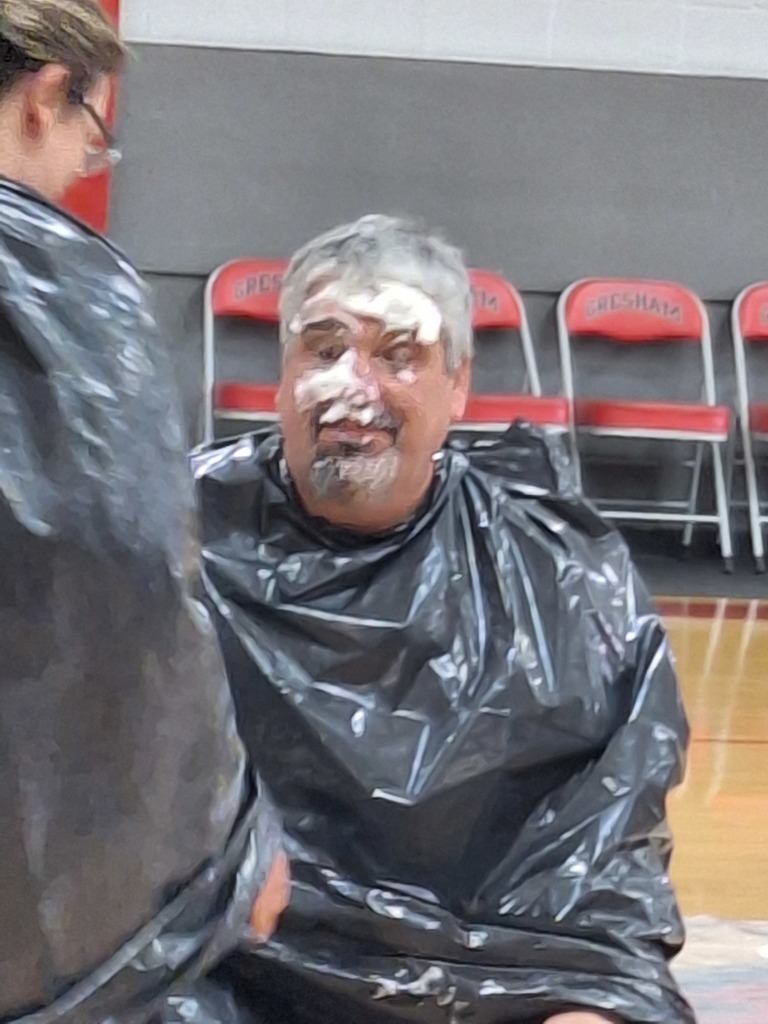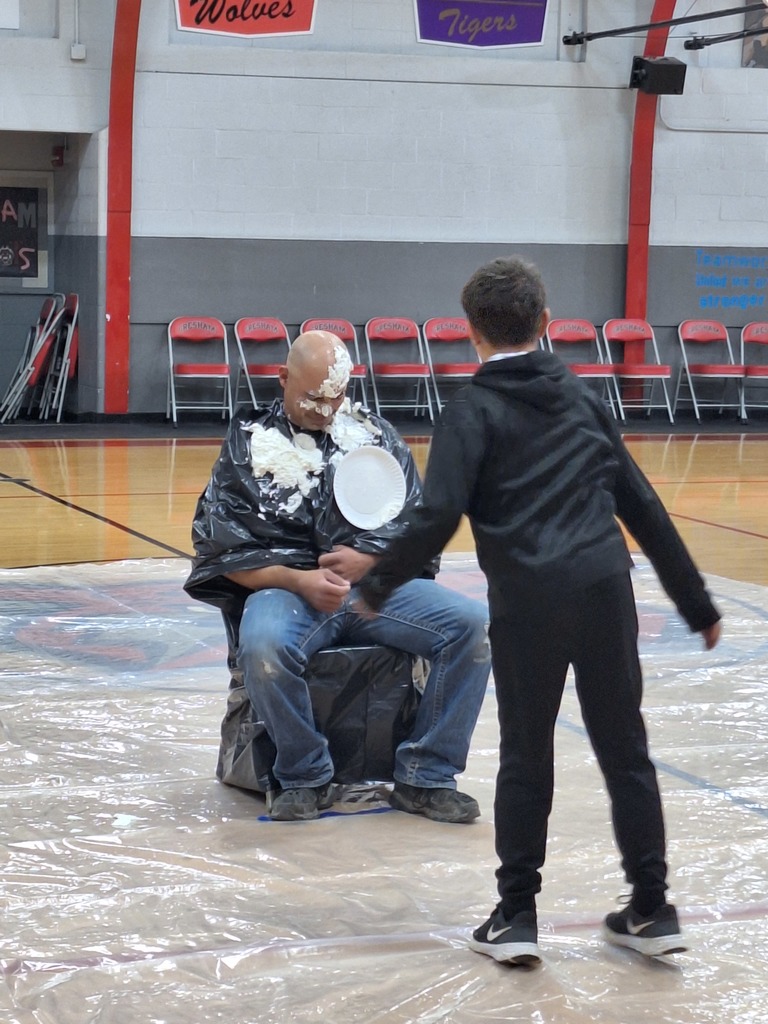 Hey Wildcats! All tickets for the Girls' Basketball tournament this weekend will be sold through GoFan. There will be NO CASH accepted at the gate. Buy tickets here:
https://gofan.co/event/1245304?schoolId=WI25026
Games start at 9:00am on Friday and Saturday. Location: DC Everest High School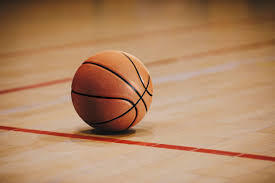 The 7th graders have worked very hard on their Topic 2 projects the last few weeks. Many of them chose projects that required multiple math steps and a huge writing component. They all did a great job presenting their write-ups to the class! Mammalian Marathon - The students needed to research the speeds of four different animals. Then they needed to each run a quarter mile and time how long it took. They needed to pretend that the four animals and themselves were in a race to run a marathon. The students calculated how long it would take everyone to complete a marathon (26.2 miles). After all the calculations, the students wrote up a short sports article summarizing the race results and highlighting who won the race. The Olympic Games - The students imagined it is the year 5054 and the Olympic Games now travel the universe. The games happened on many planets and as a result the gravity is different on each planet. The students needed to choose their sporting event and complete a registration packet listing the items in their training bag. They needed to calculate how much their training bag would weigh on each of three planets, which contained at least five items. What's Your Story? - The students needed to write and illustrate a short story that included at least three proportional relationships.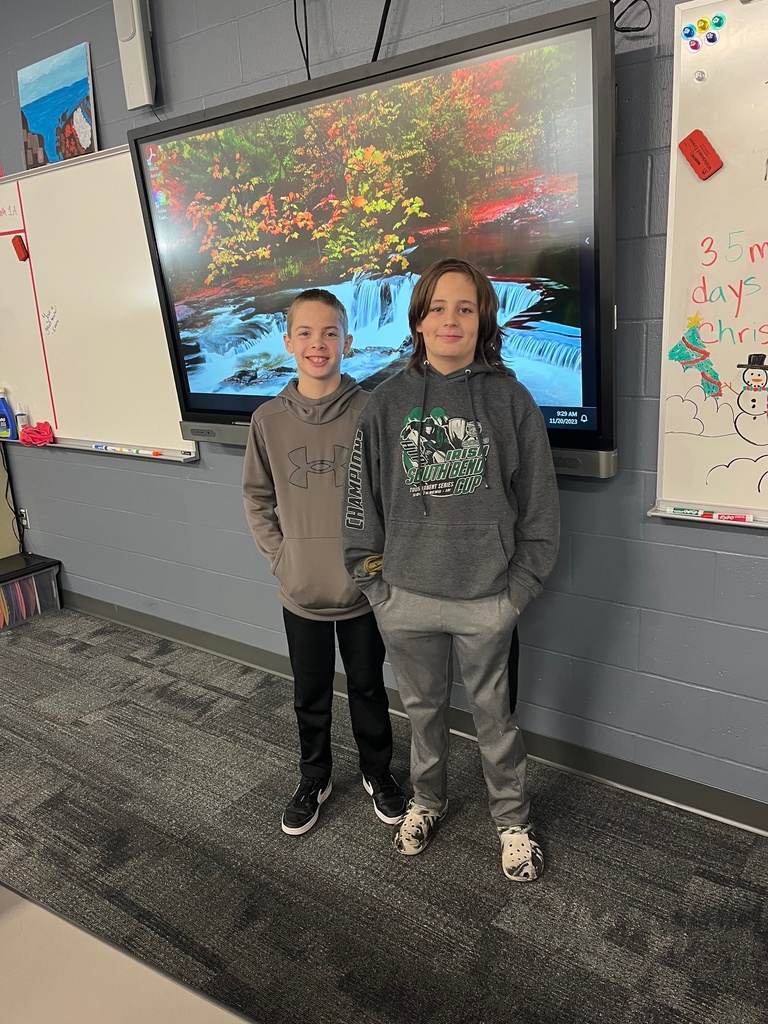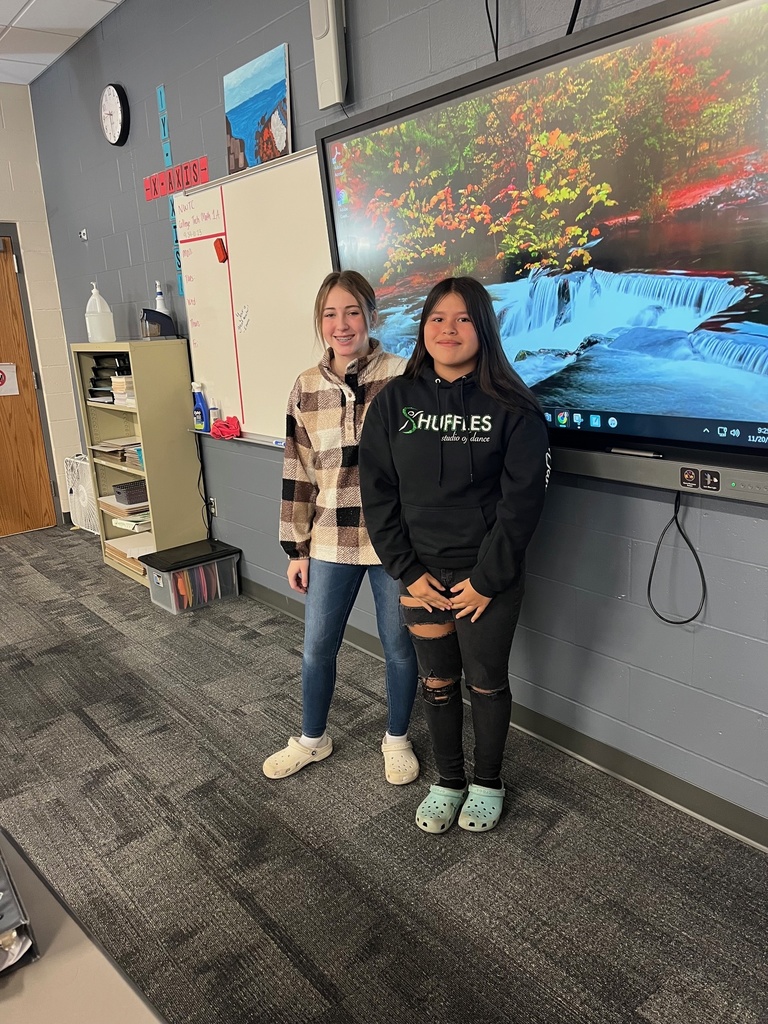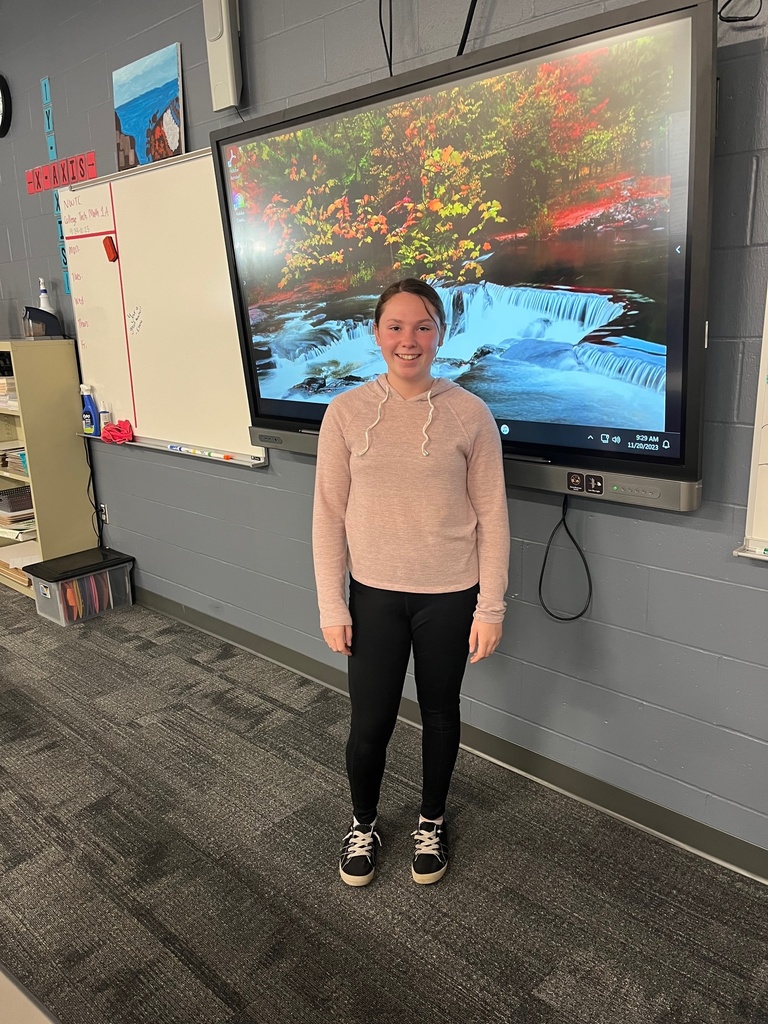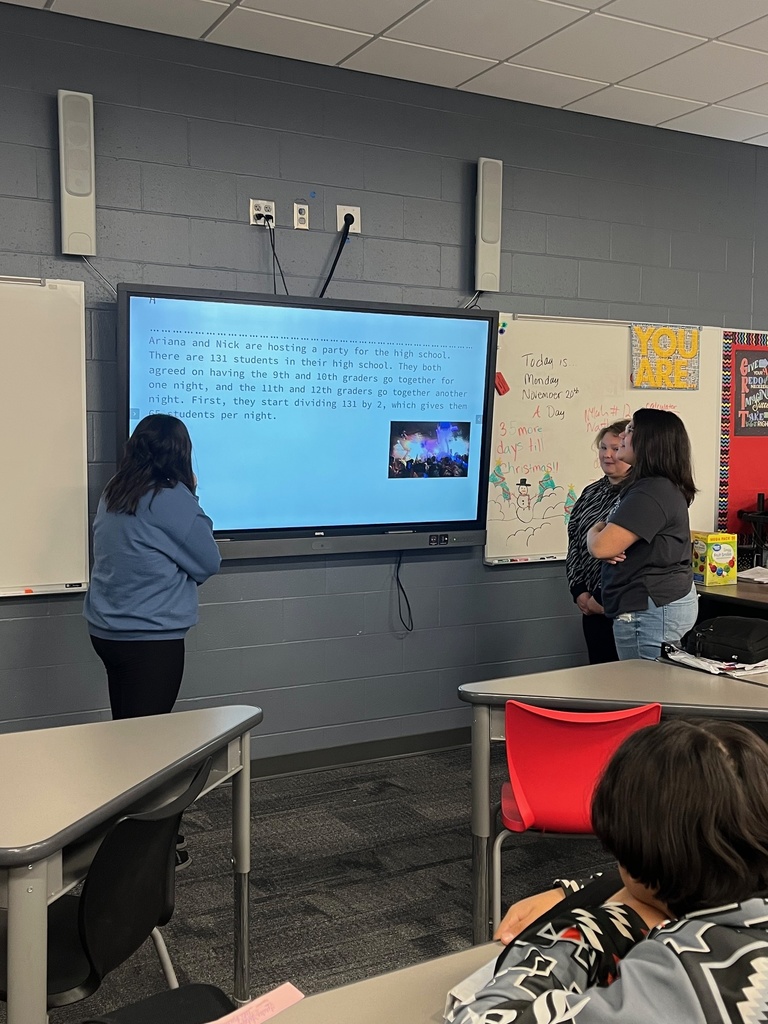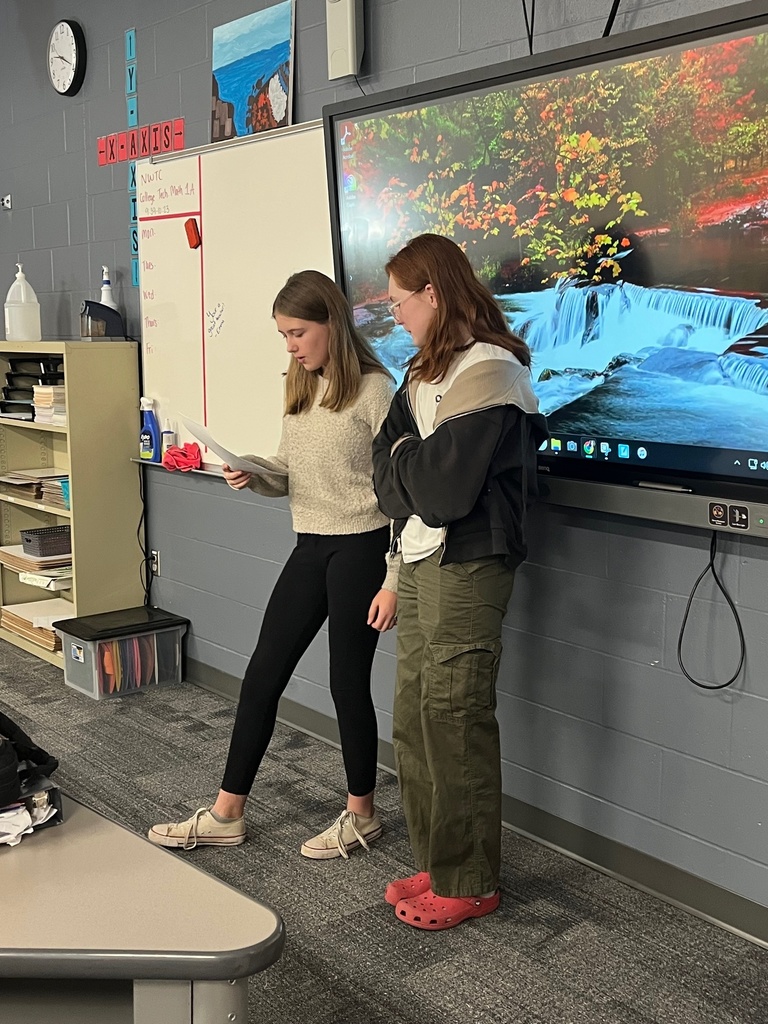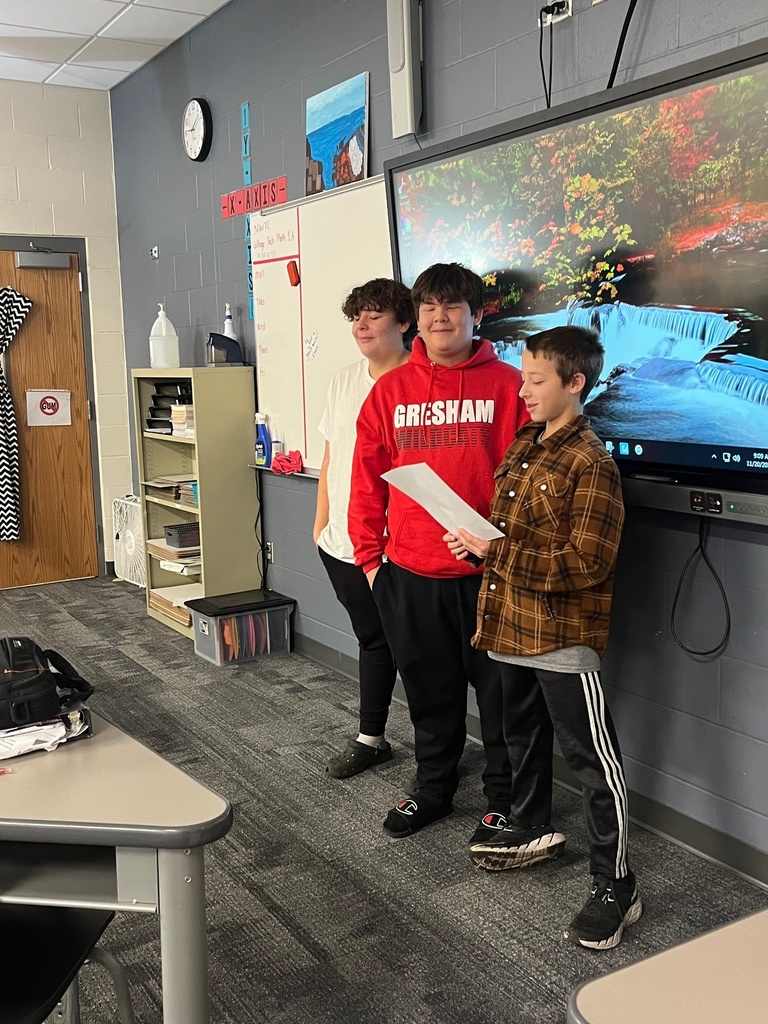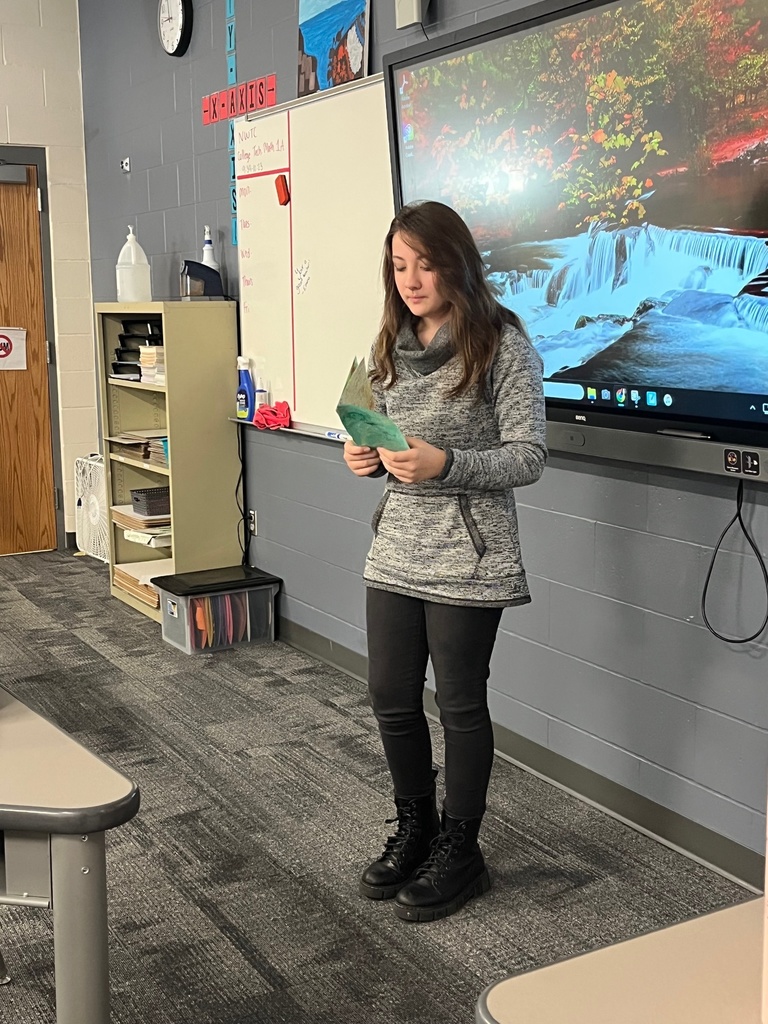 Check out the discounts for purchasing pictures.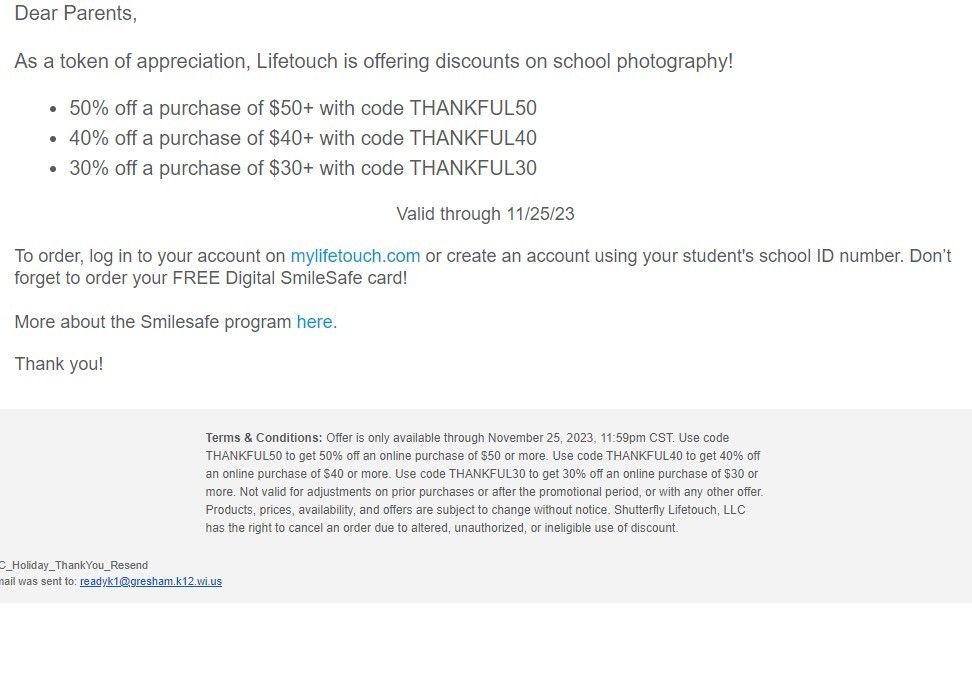 The sixth grade class has been learning about motion, forces, and friction. To put their knowledge to the test, they built balloon powered cars and competed against one another for longest distances and fastest speed.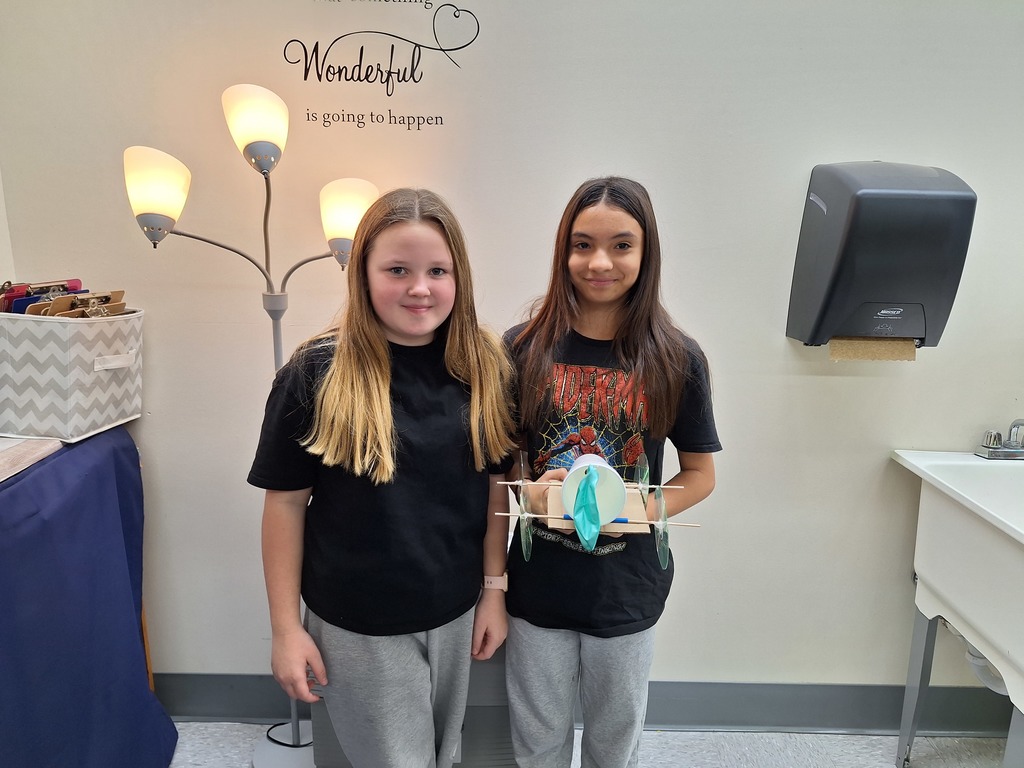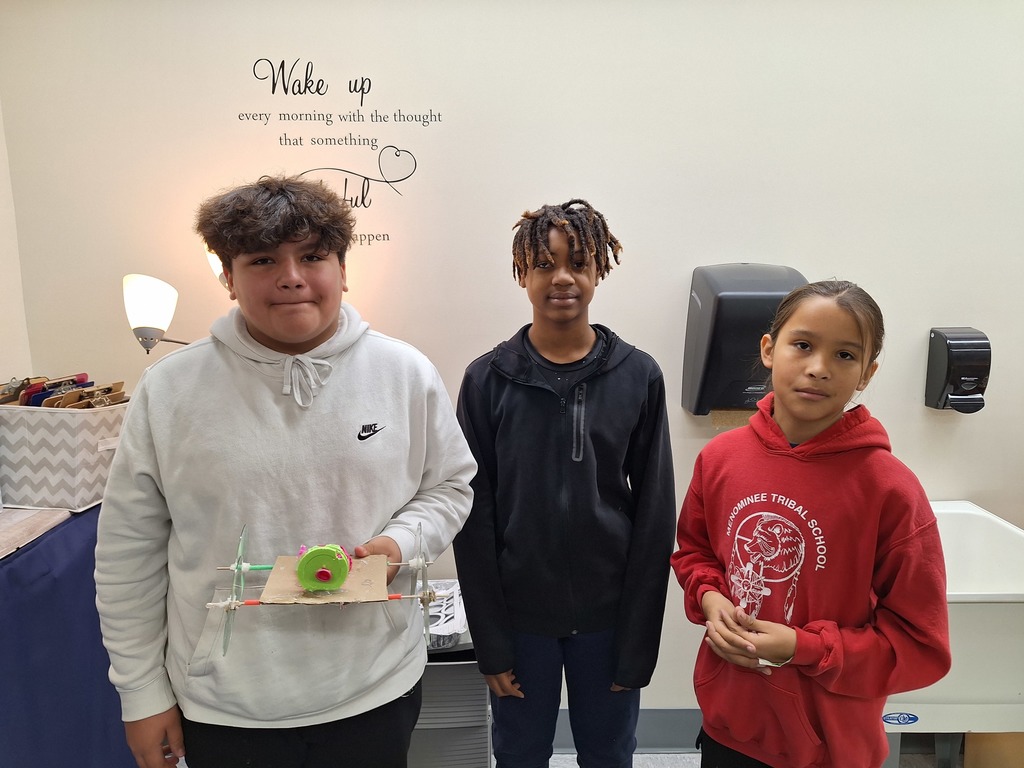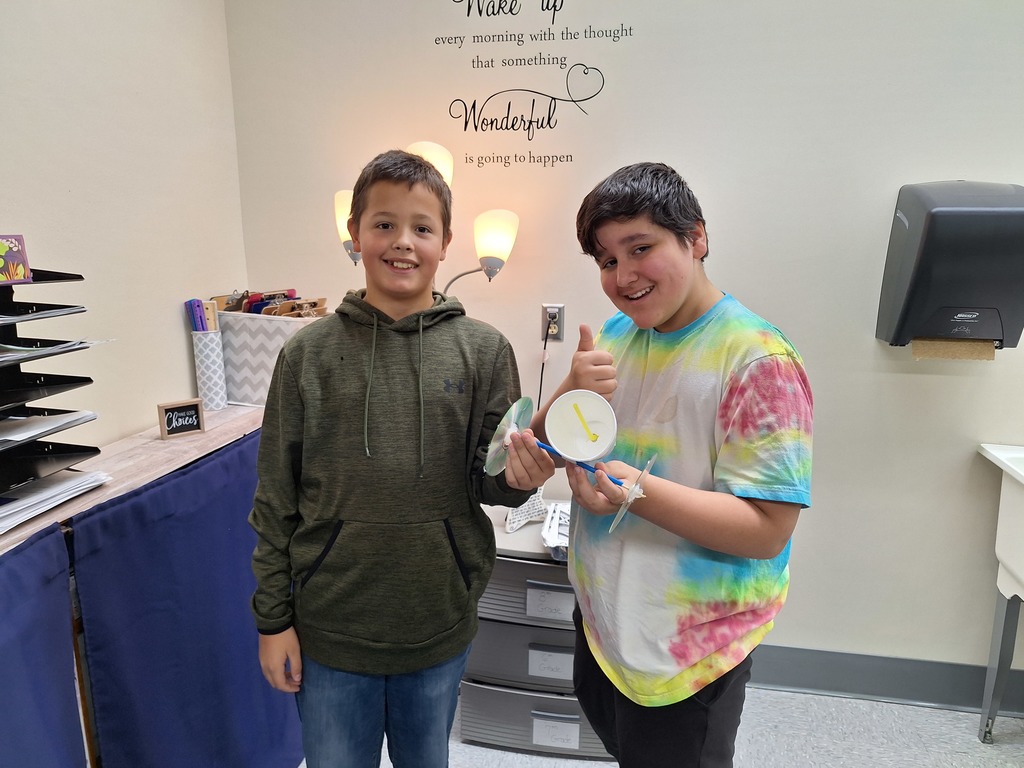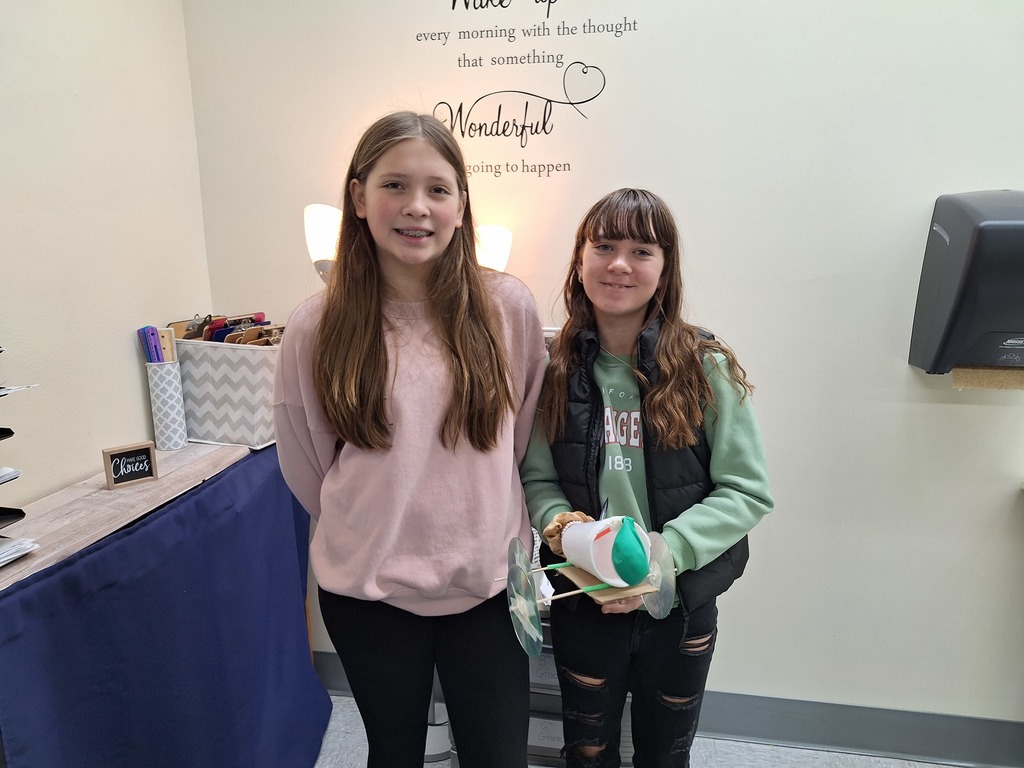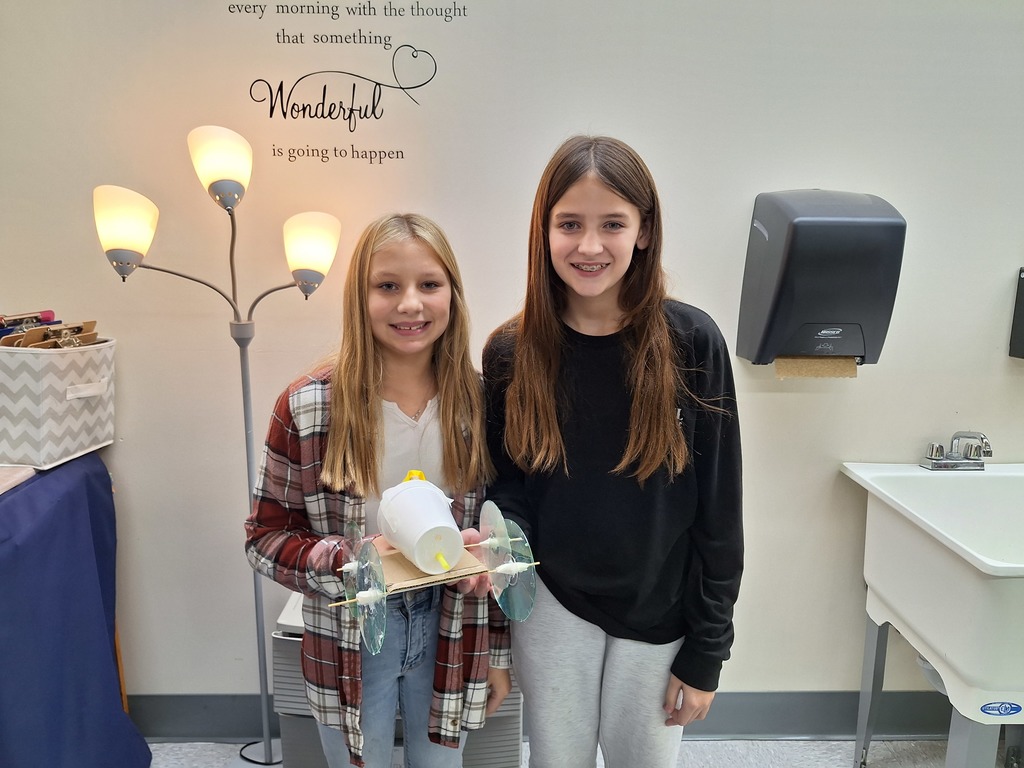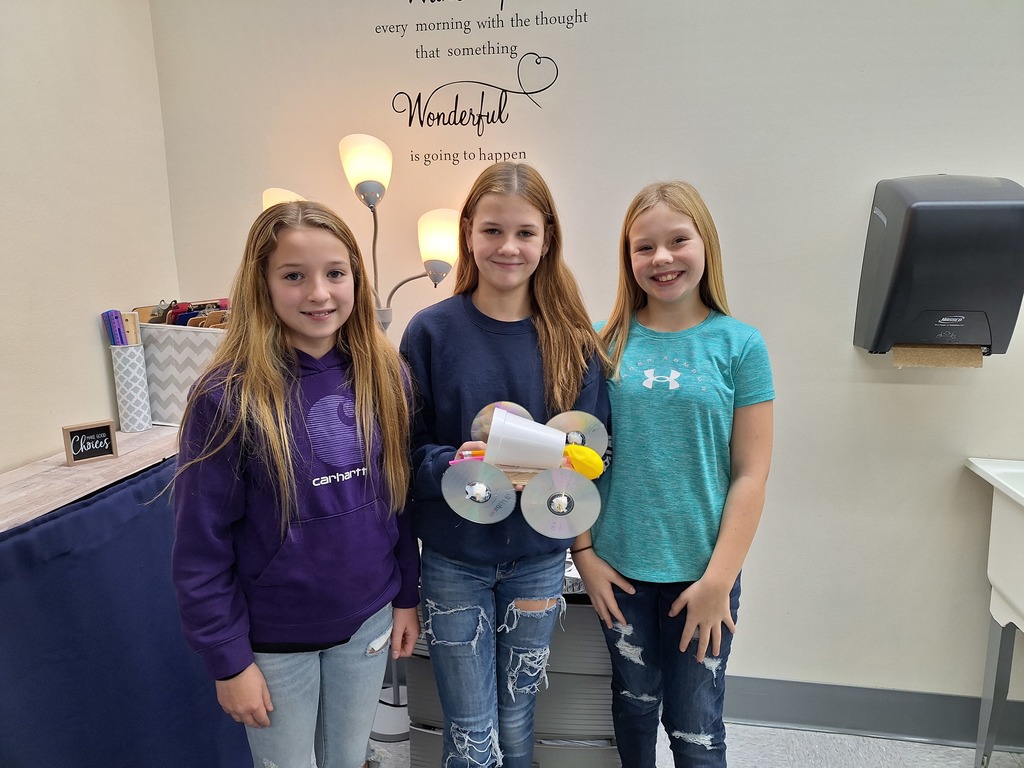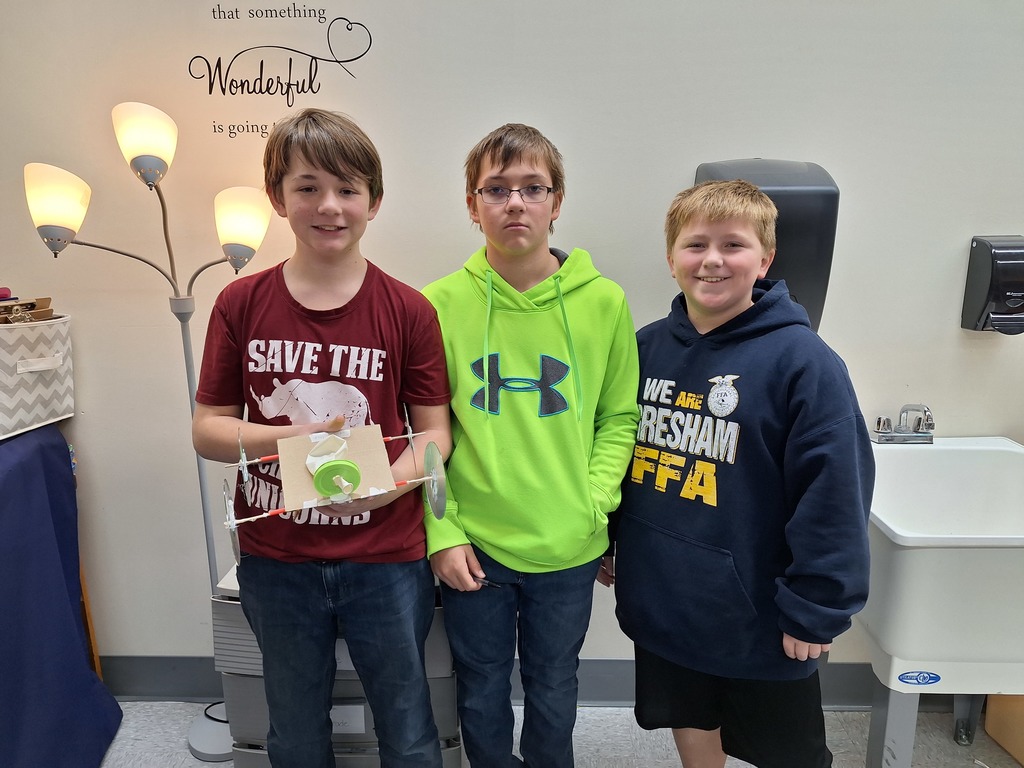 Today the 6th graders presented their Topic 2 projects. They've worked very hard on these the past few weeks. They had the choice between four different projects. Design a Puzzle - In this project the students needed to design a Dot-to-Dot puzzle using coordinates on a grid. They needed to design their picture to cover all four quadrants. The students quickly learned this project wasn't as easy as it appeared at first as many had to create multiple sketches in order for the major coordinate points to line up on nice grid intersections. Once their picture was created, they needed to list the coordinate points so someone else could recreate the picture on a coordinate grid. Travel Brochure - In this project the students needed to research a place to visit and plan a road trip. They needed to highlight five different places to visit, identify activities to do there, record the high and low temperatures of each place, and locate the longitude and latitude coordinates. Along with the information, they needed to create a map of the key places and the order to visit them in. The students took it a step further and created dioramas to go along with their information. Television Commercial - In this project the students needed to write a television commercial script as if they are the owner of the "Integer Company" inorder to promote and sell integers. After they wrote the script, they needed to record a video to share with the class. They needed to include important information on the importance of integers and their usefulness in the real world.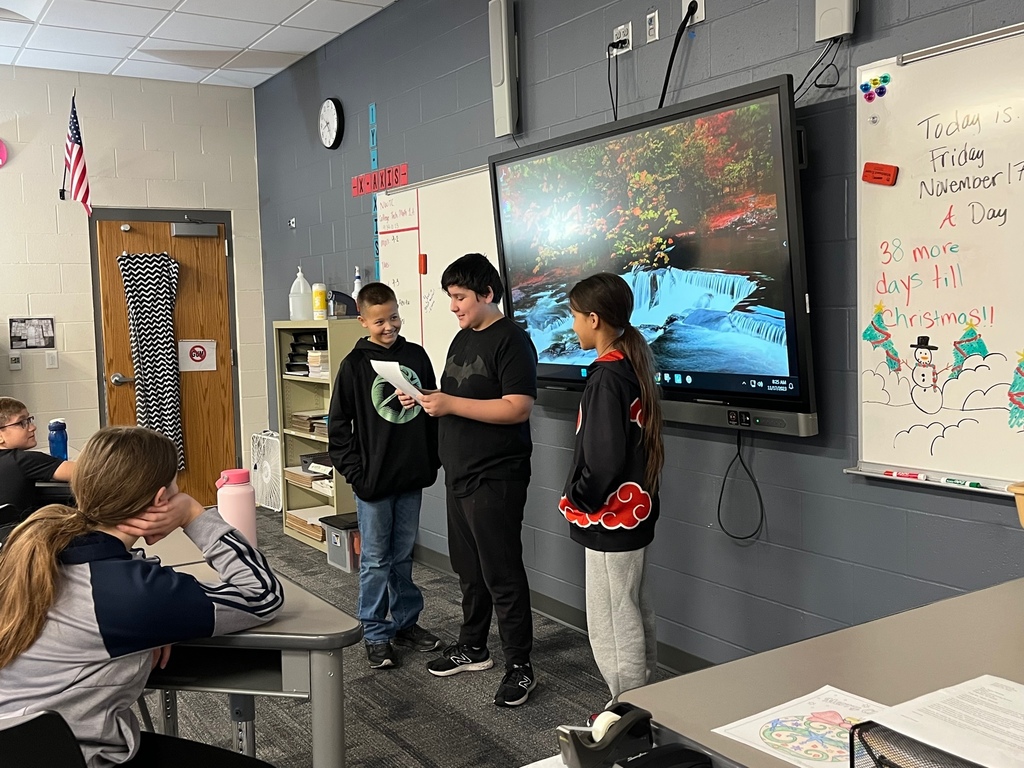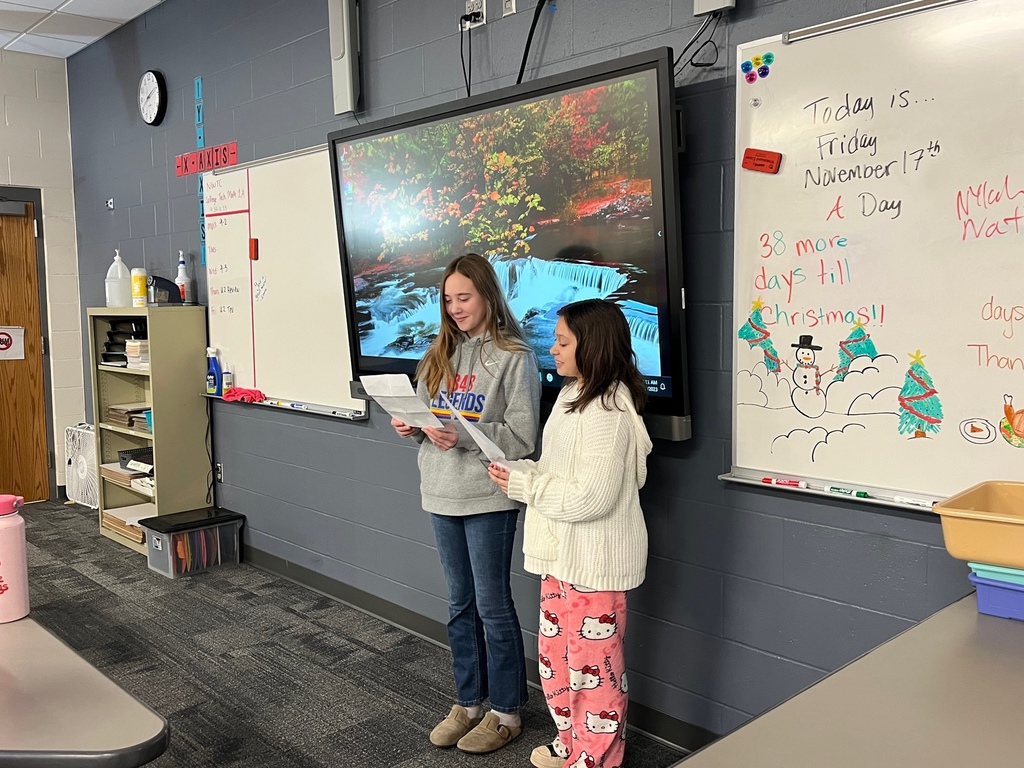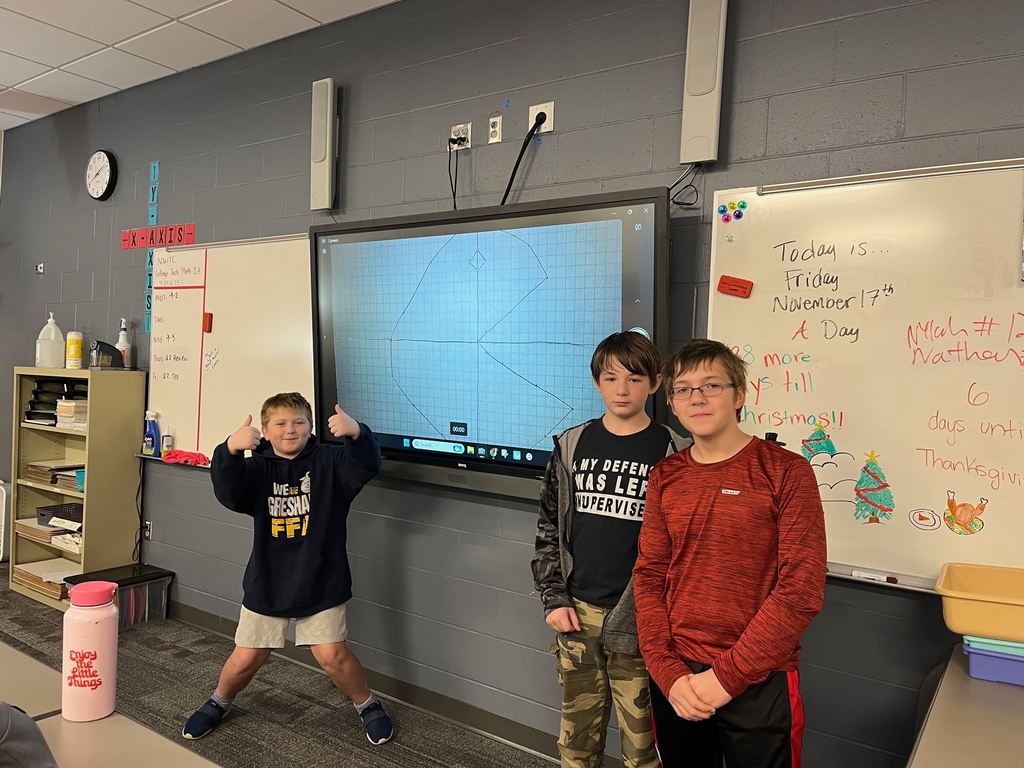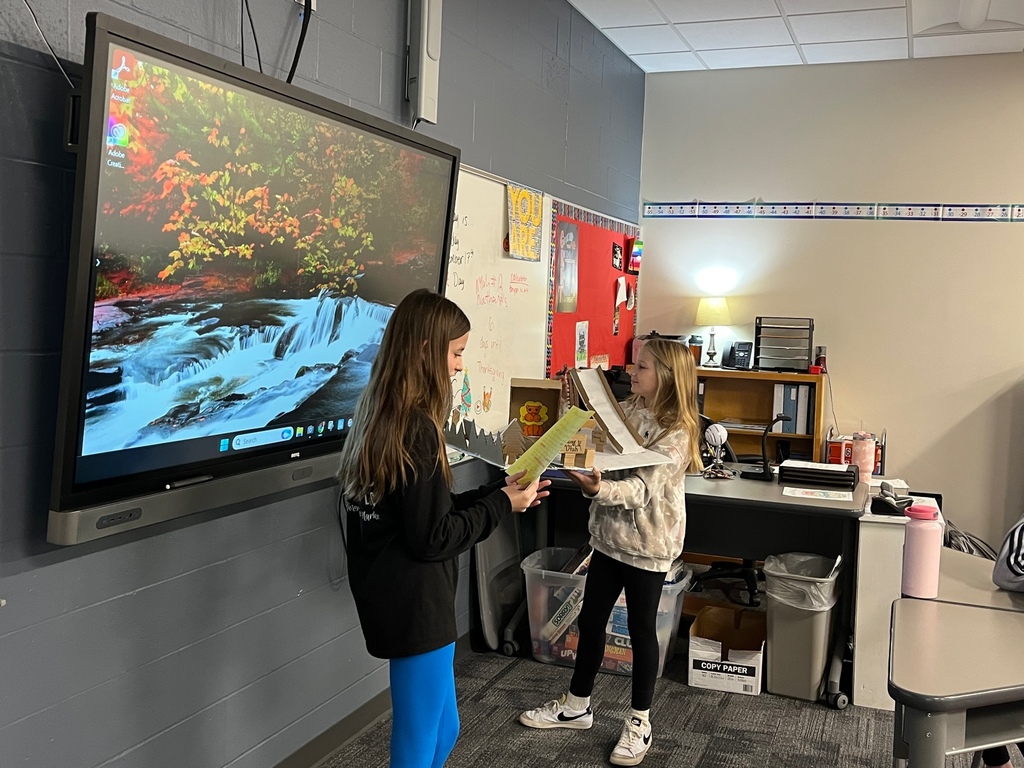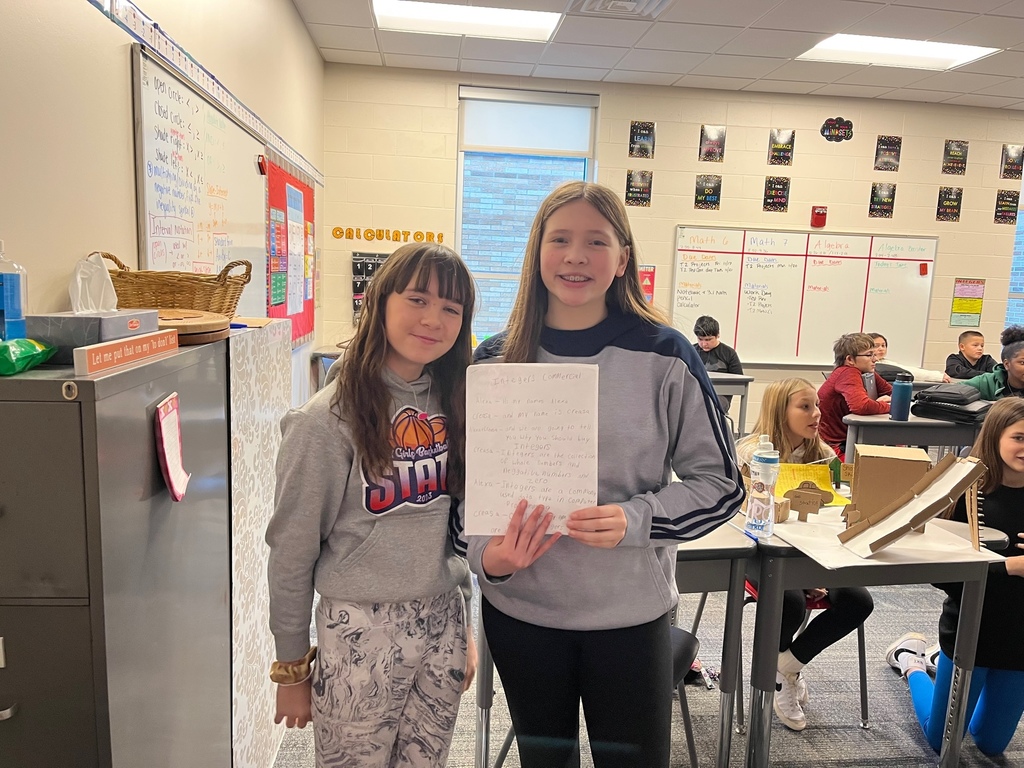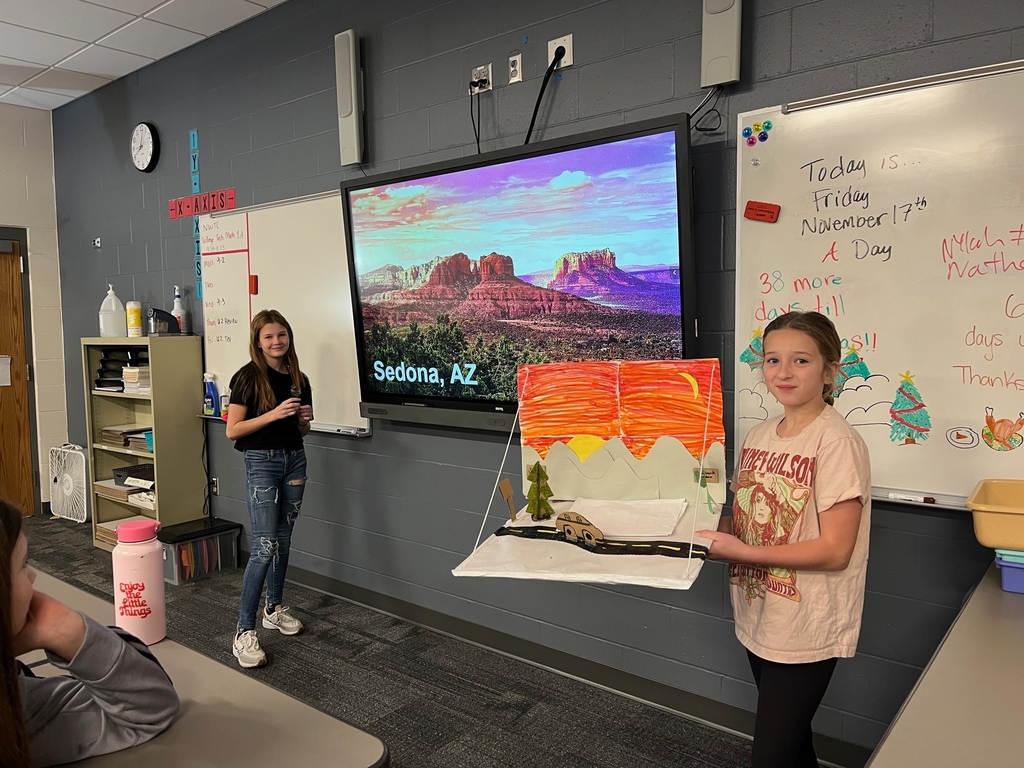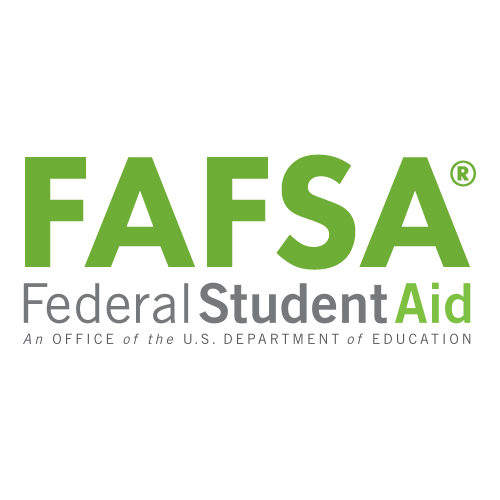 Thank you.
Gresham School had fun making pies with 4-H during Homework Club. All the pies will be donated to Flo'ing with Kindness.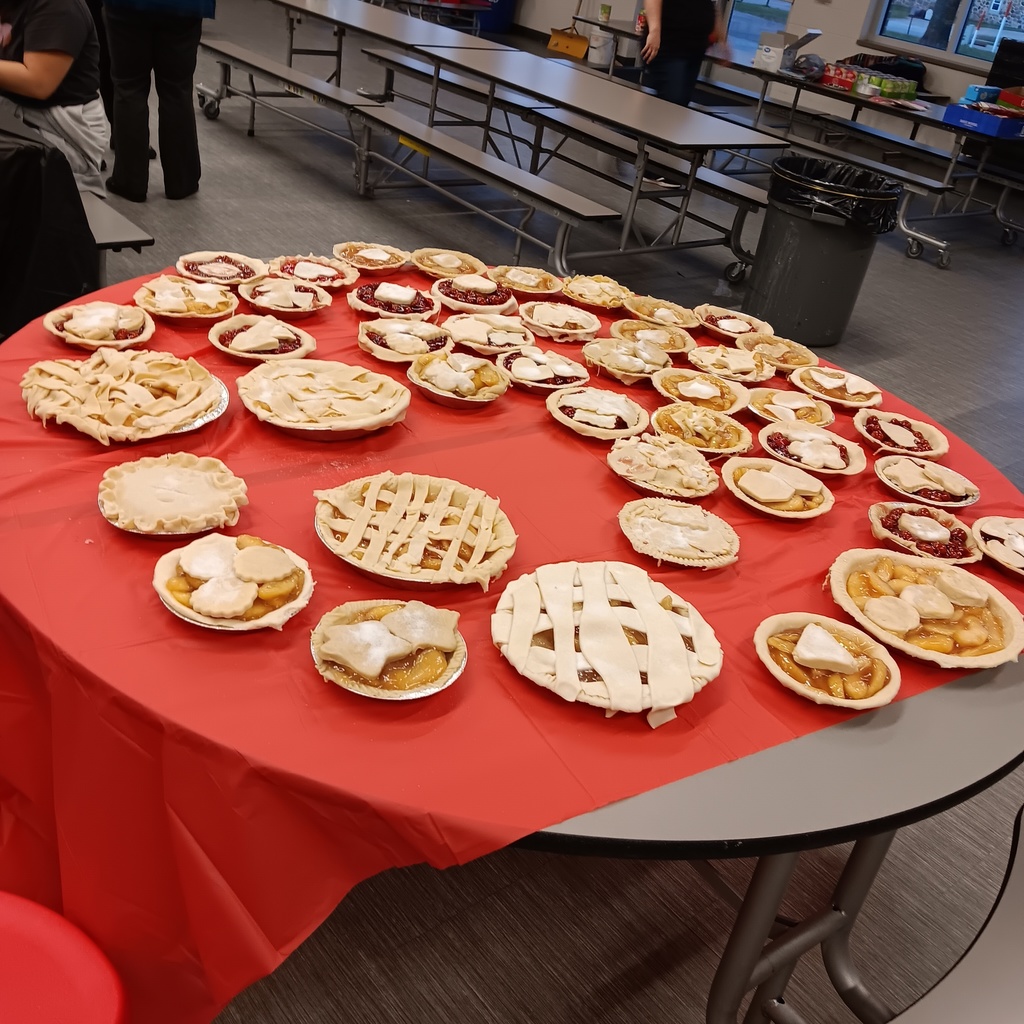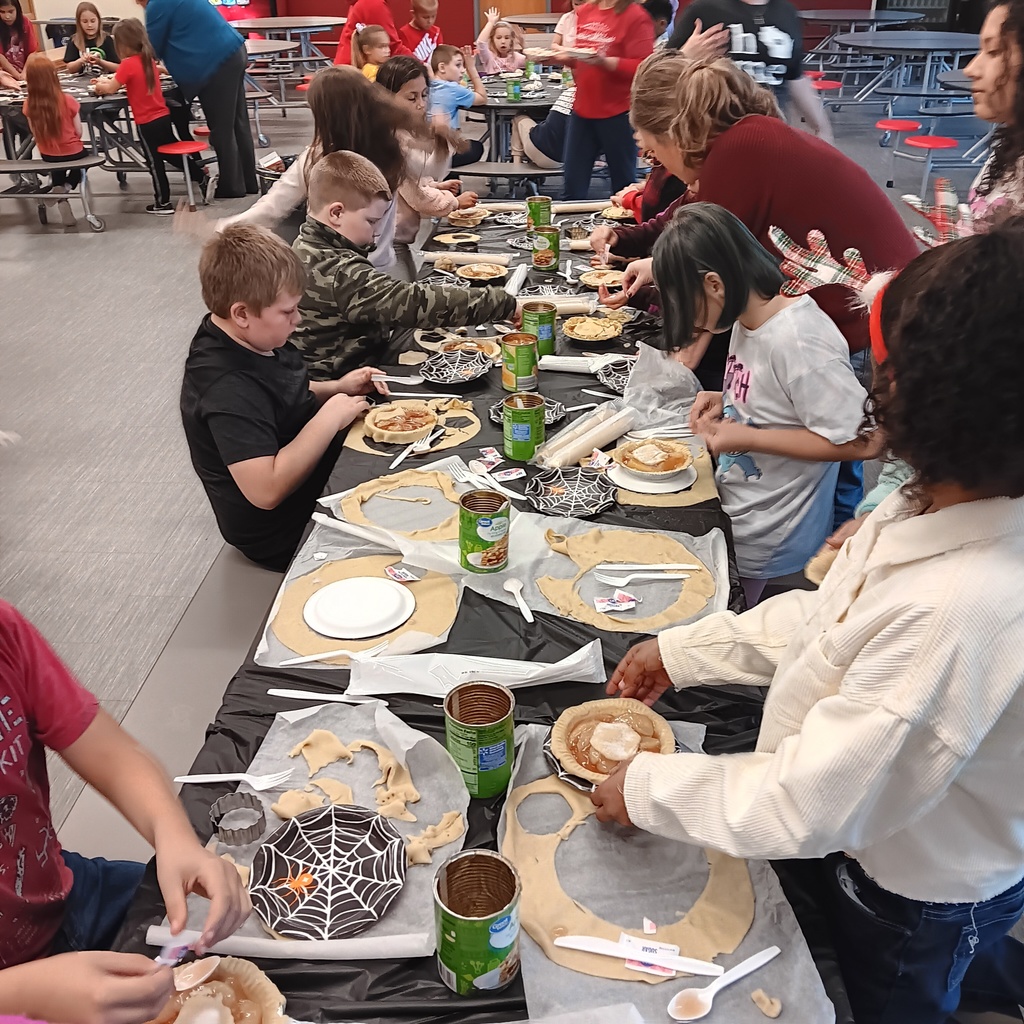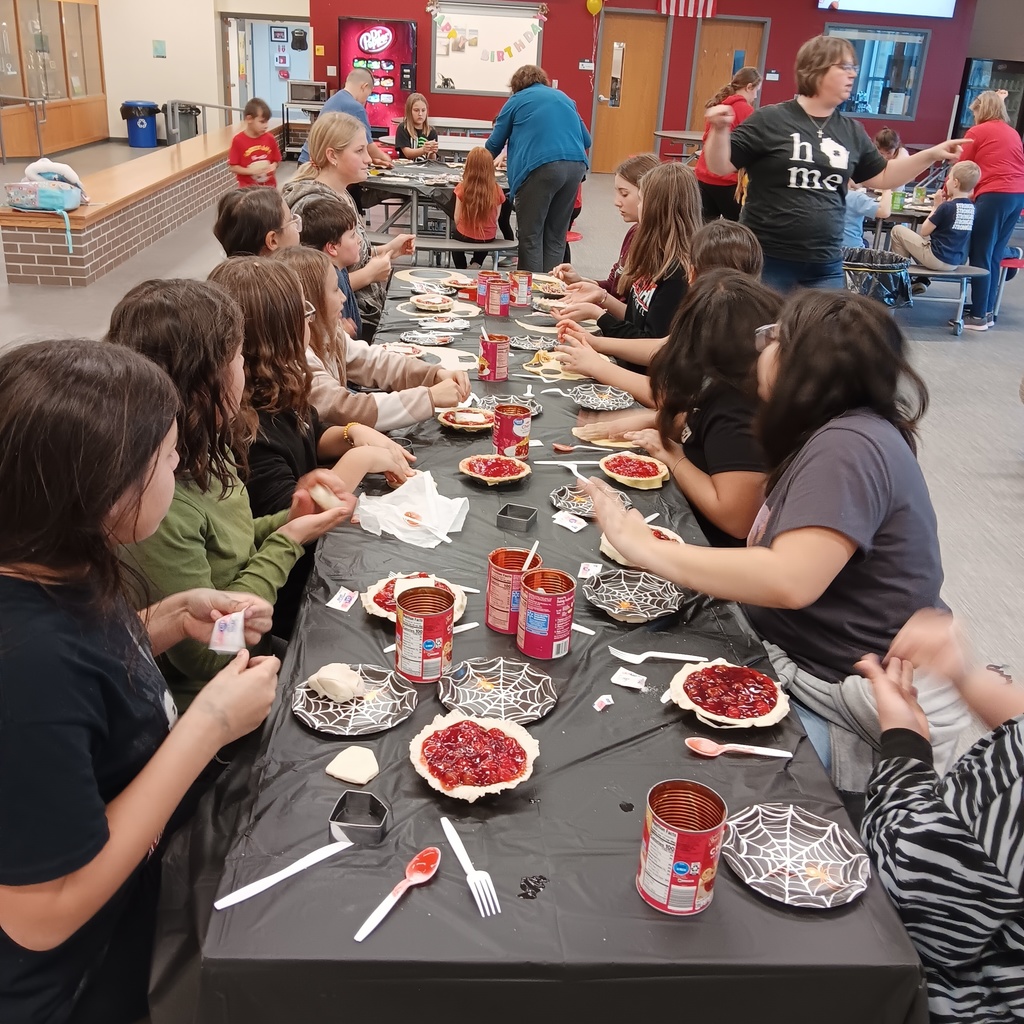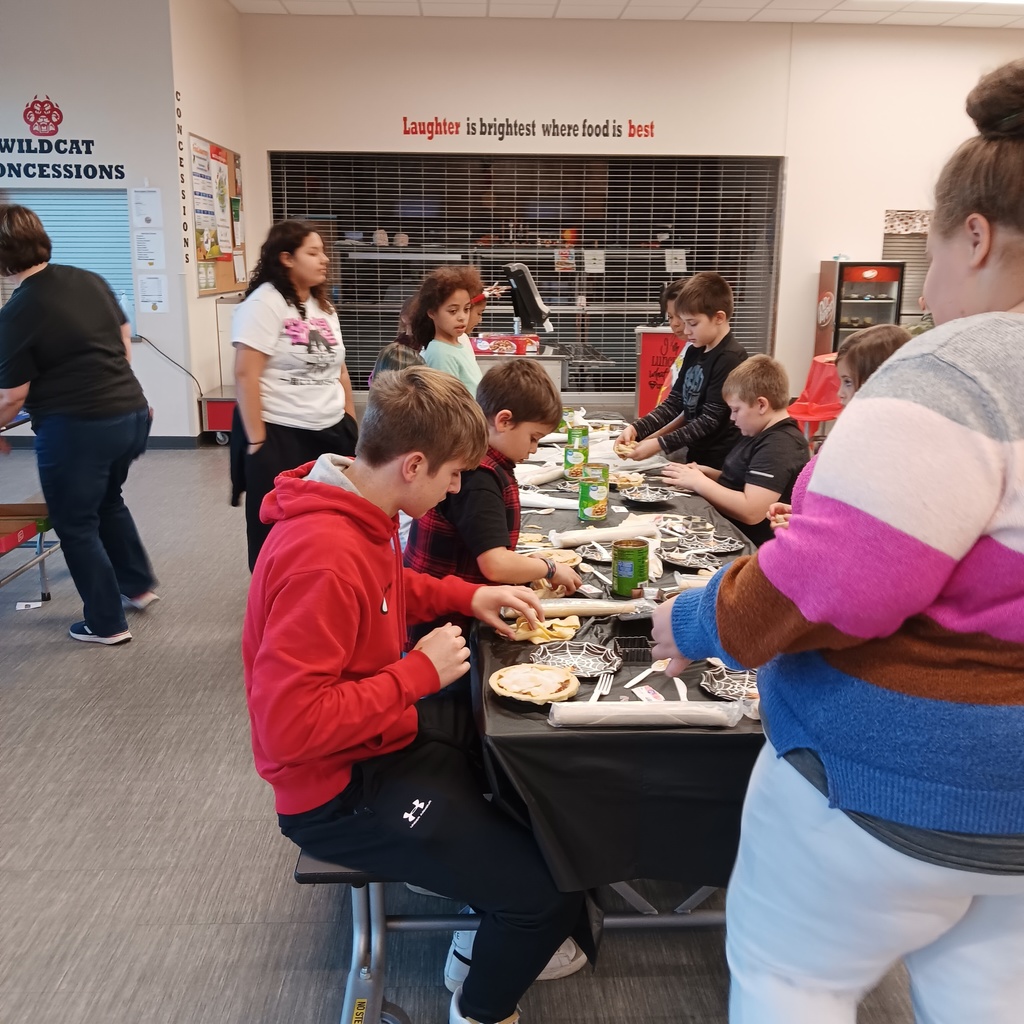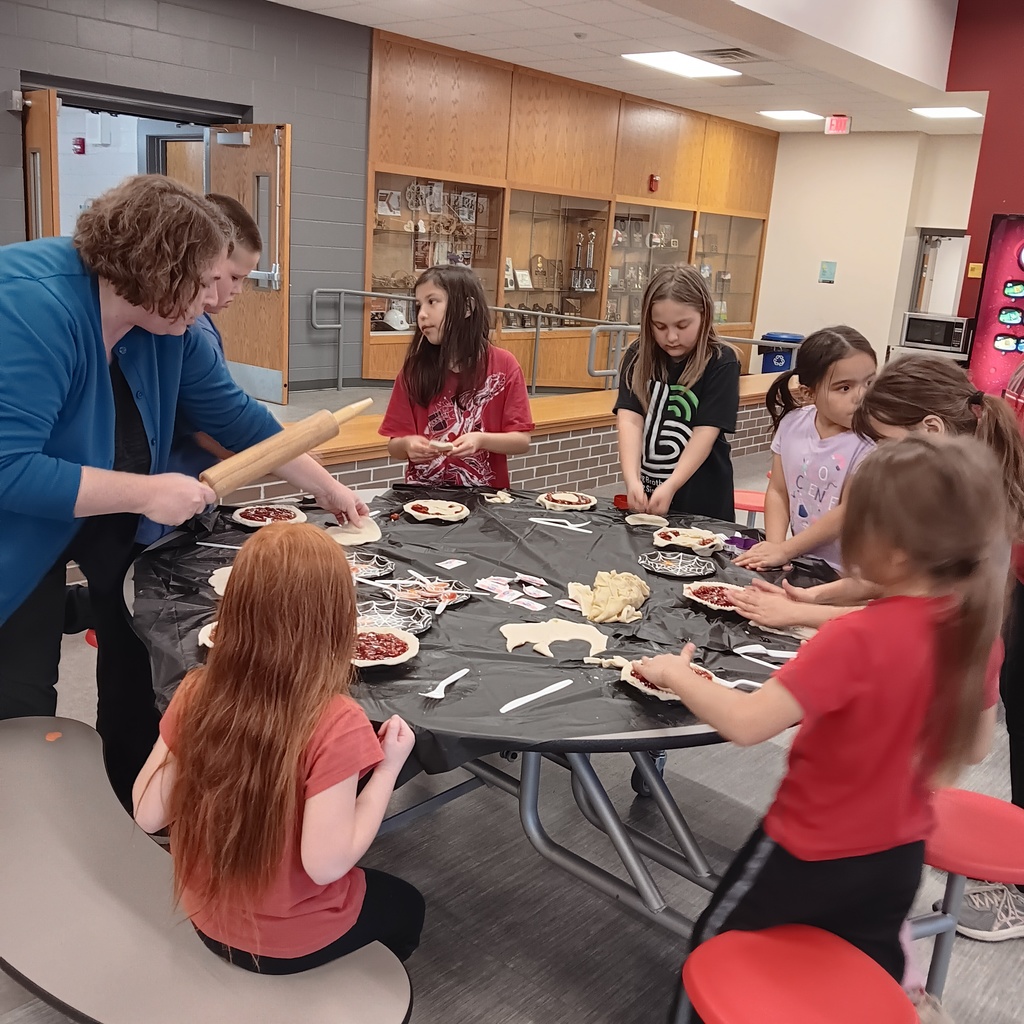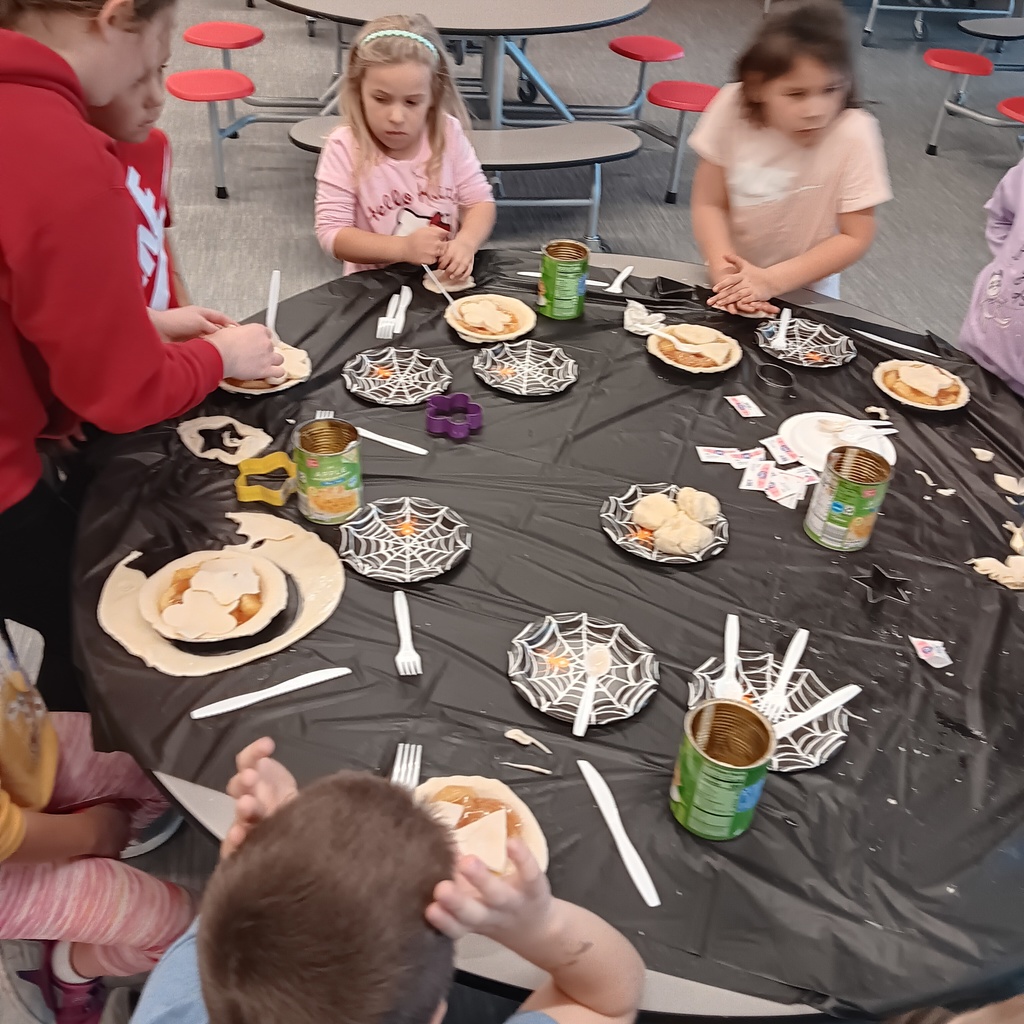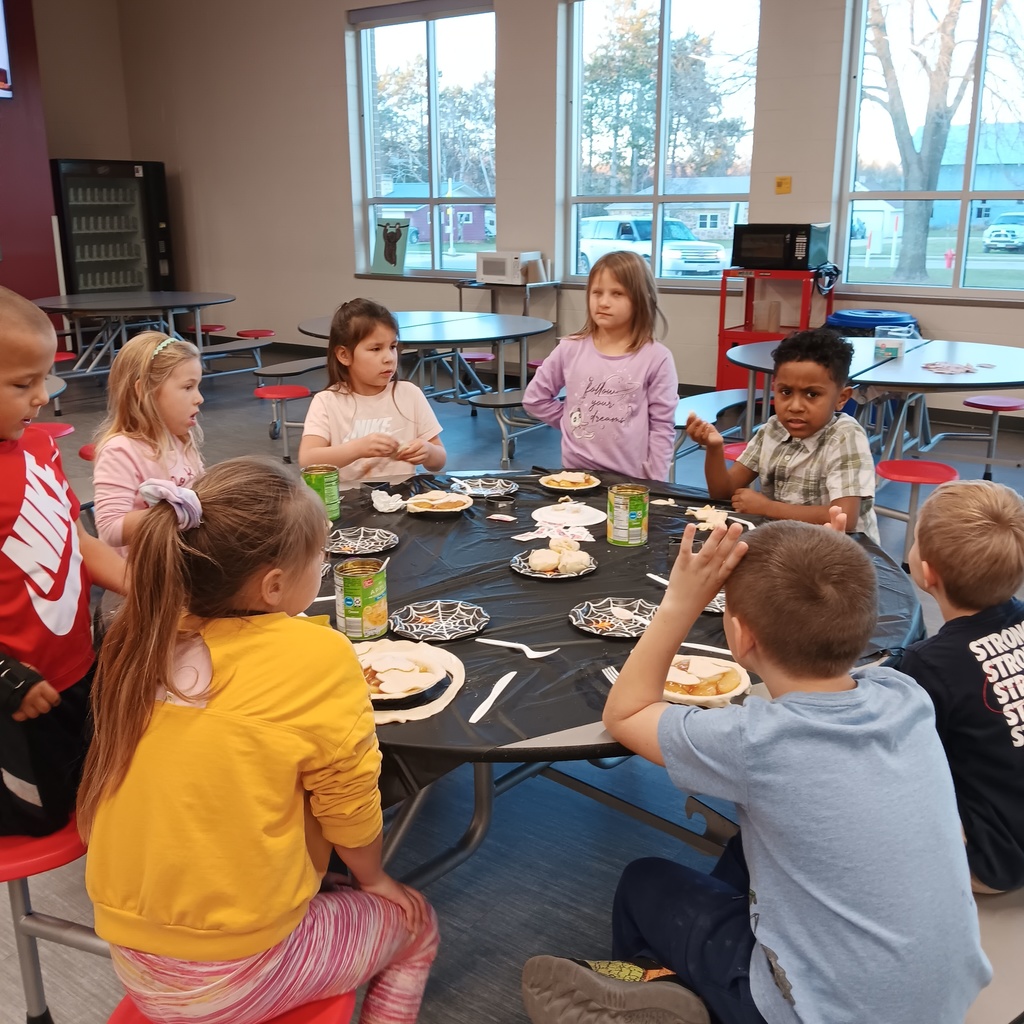 We are hiring. Please feel free to share this post with anyone you think may be interested.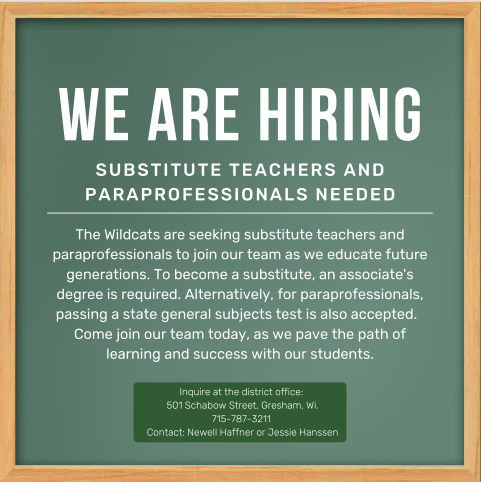 Jr. High Boys Basketball REMINDER With the early release on Thursday, Nov. 16, please have your players back to school by 3:20 p.m., dressed in uniforms and ready. This is a home game, starting at 4 p.m.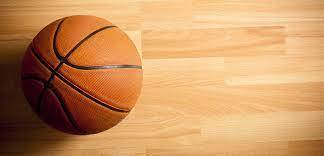 Blood drive Wednesday, November 15th.
IMPORTANT REMINDERS FOR GRESHAM PARENTS AND GUARDIANS: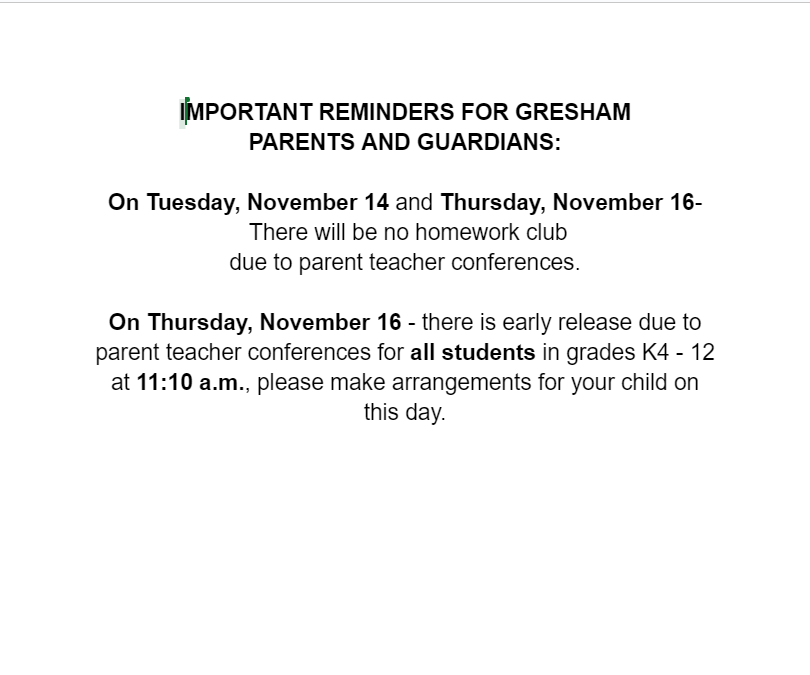 Veteran's Day poster.
Booster Club Athletic Banquet.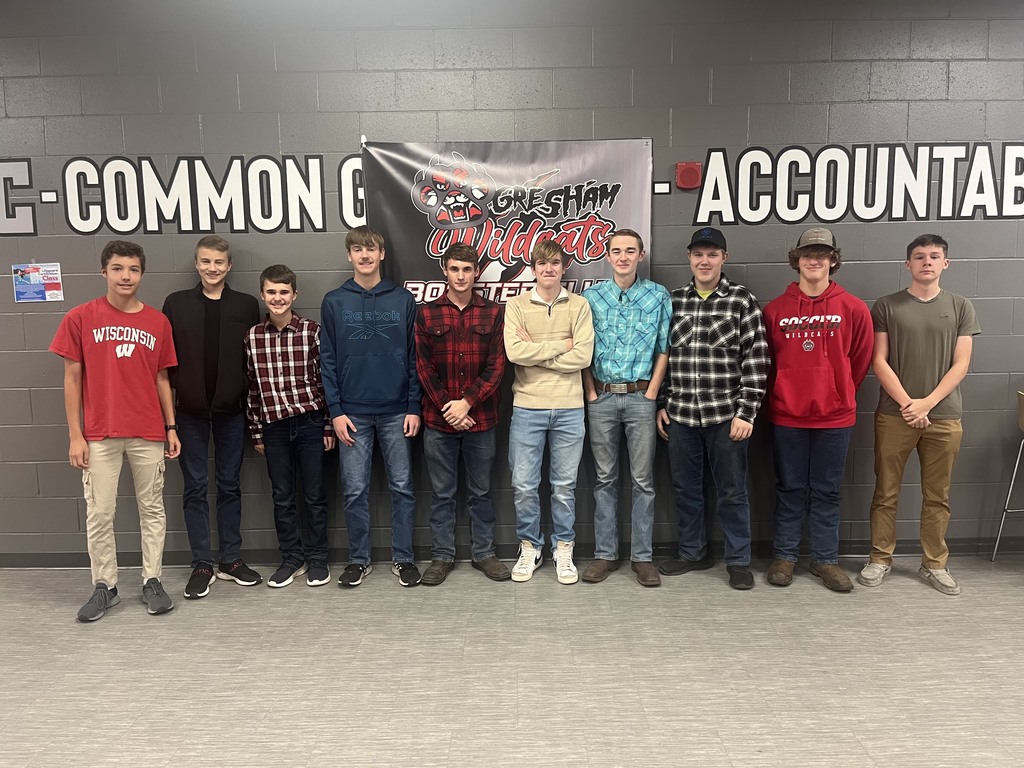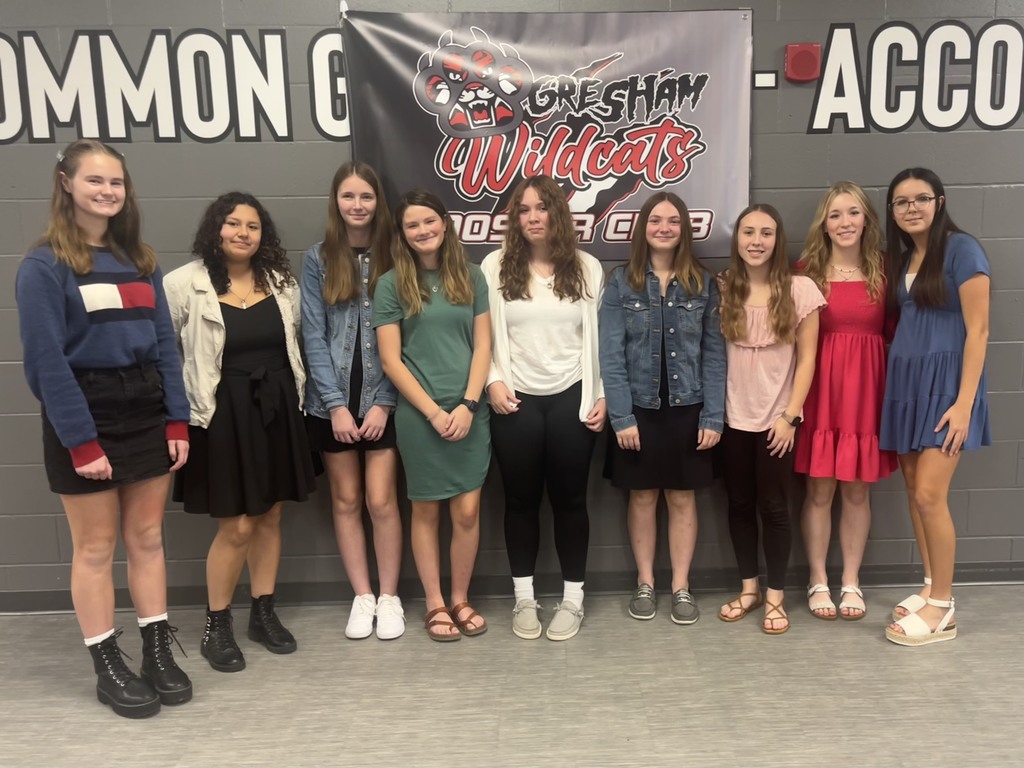 "Thank you all to the athletes, athletes families, coaches, staff and the community for their support for the Fall Sports of 2023!" -The Booster Club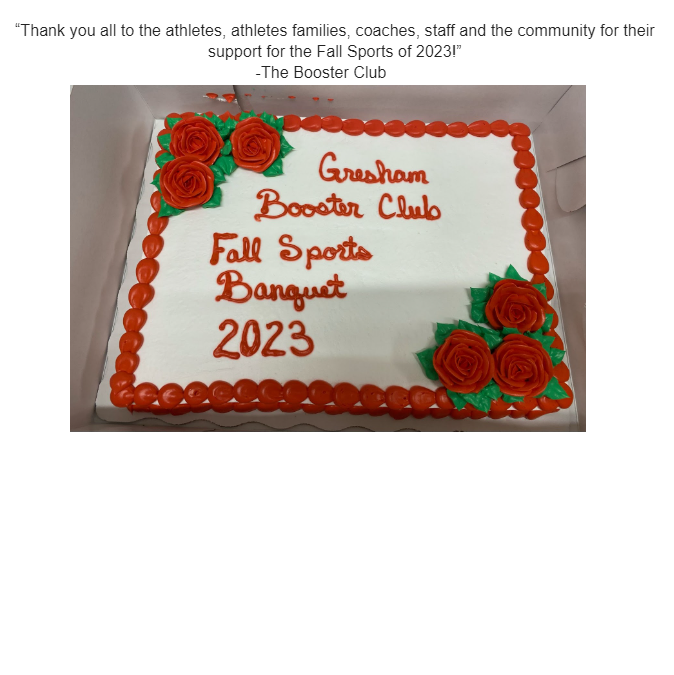 Veteran's Day assembly.