This week in World Cultures students enjoyed empanadas, an authentic dish from Guatemala. Students will try dishes from around the world prepared by their classmates as they learn about different cultures throughout the semester. Mrs. Brockman will put all their recipes together into a book that each student will get a copy of at the end of the semester. Yum!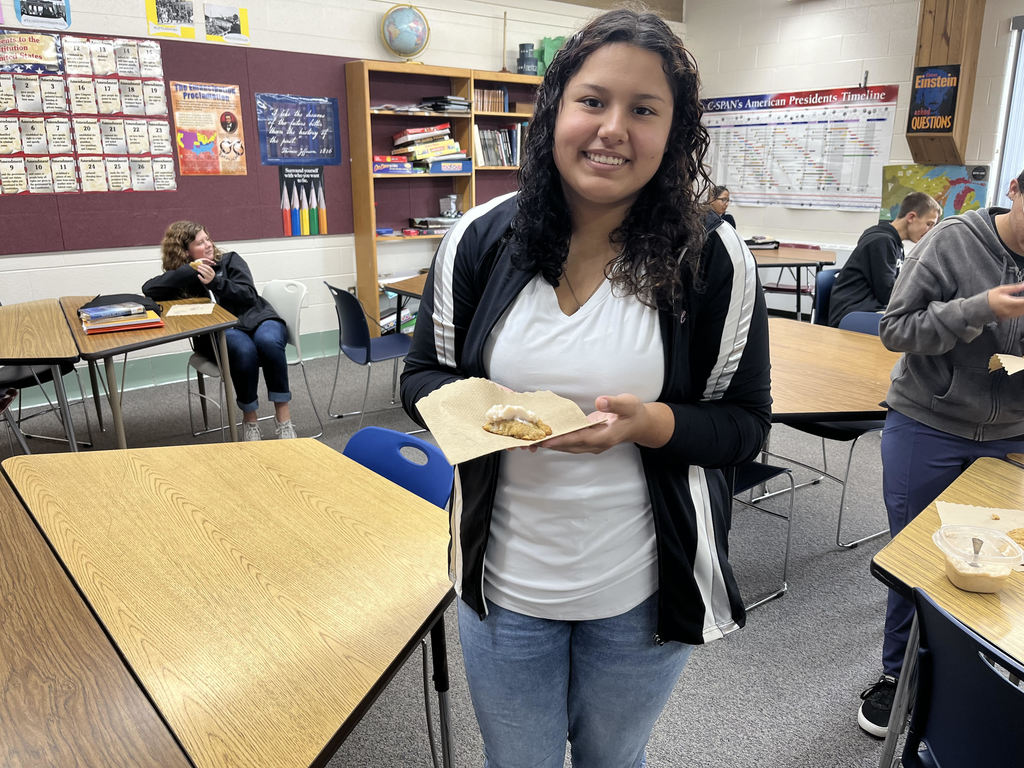 This week US History I students had the opportunity to get in touch with the past as they examined artifacts from the Revolutionary War courtesy of The American Revolution Institute. They had a great time looking at and trying on some of the items!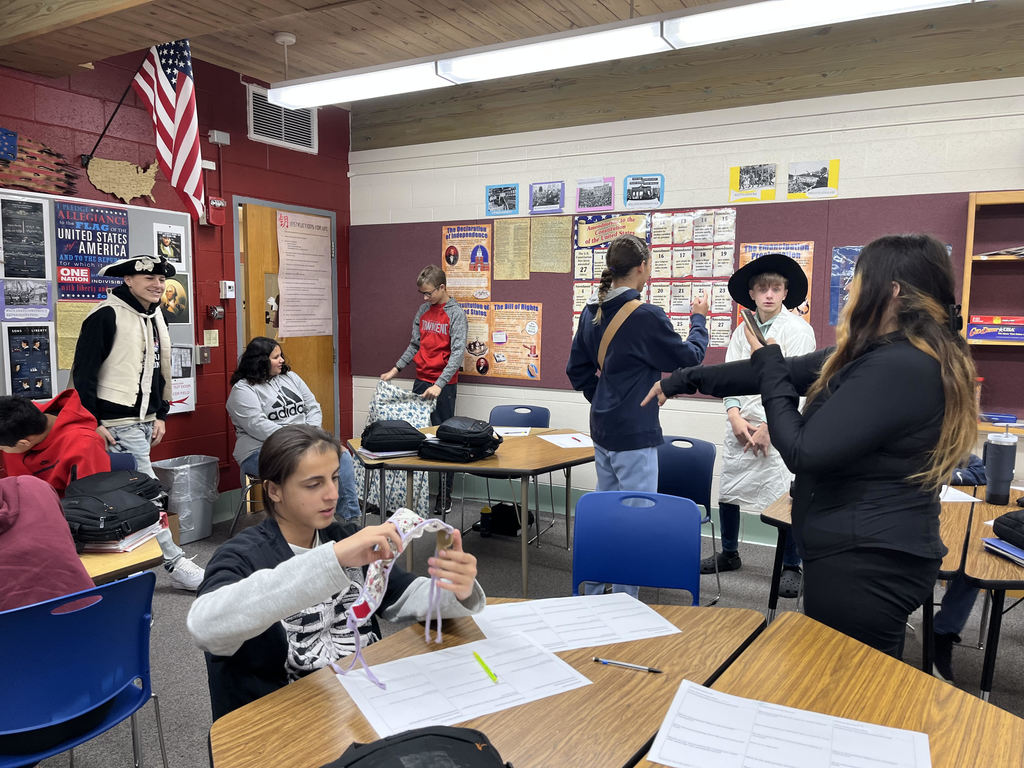 5 tips to make brushing and flossing fun! Let kids pick out their favorite soft bristle toothbrush. Popular toothbrush companies make brushes with medium and firm bristles, so read carefully to avoid those! Toothpaste comes in many fun colors and flavors. Check the ingredient list for fluoride, hydroxyapatite or both to ensure it's designed to harden tooth enamel. Using a toothbrush timer ensures they brush for 2 full minutes, plus timers come in many shapes, sizes, colors and some even have a suction cup on them. Floss picks come in a variety of colors, sizes, disposable, reusable, silicone, plastic and biodegradable. Kids love being independent so floss picks are the easy answer. There are many great books, videos and songs that make learning about teeth, toothbrushing, flossing and getting their teeth cleaned by a dental hygienist fun. Check online or your local library. Bridging Brighter Smiles provides preventive dental services to students inside the schools so there is no lost time from work or commuting for families. To learn more about Bridging Brighter Smiles, please visit bbsmiles.org To enroll your student click here
🙌📣Mr. Hintz's 5th grade class made cards to wish Bryson Nelson good luck…he is competing at sectionals on Saturday for cross country. Go Bryson! Let's get to State! 🩶 ❤️📣🙌
FRIDAY PLAYGROUP Please email
maluegj@gresham.k12.wi.us
if your child plans on attending so we have enough instruments for music time! Thank you!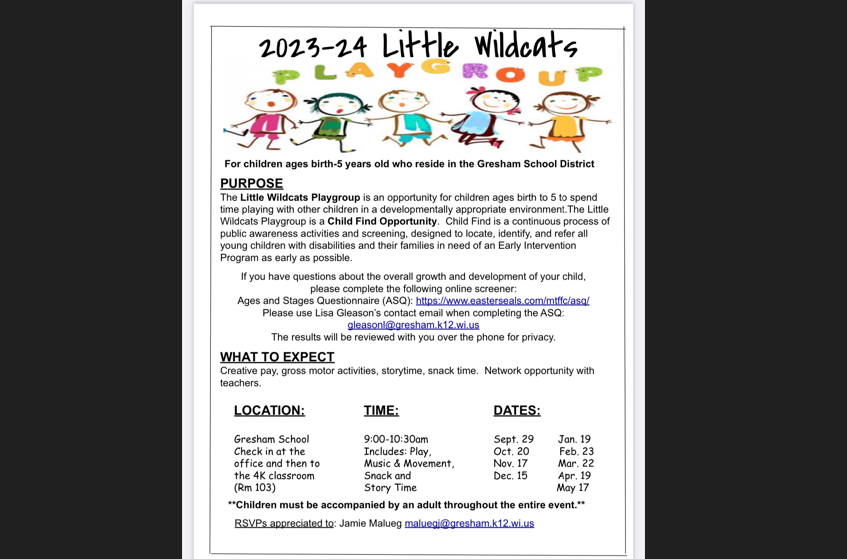 Congratulations to the varsity volleyball team on their 3-0 win over Tigerton on Tuesday in the first round of WIAA regional play. The Lady Wildcats are at HOME tonight in the second round of the WIAA playoffs against Niagara. The match starts at 7:00pm. Admission is $6. There will be a RED out for the match.
The 4th graders were brave geologist while exploring the caves and learning about fossils at Ledgeview Nature Center. It was a great way to celebrate the conclusion of their Geology units.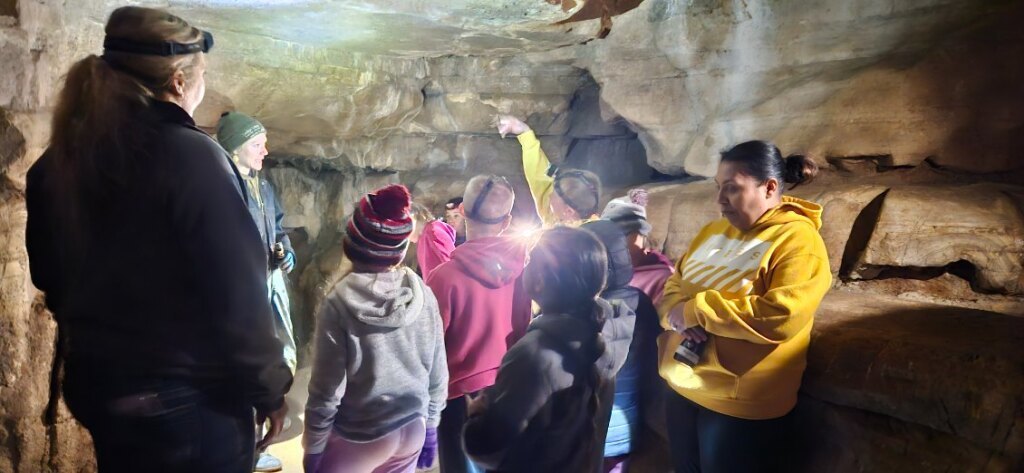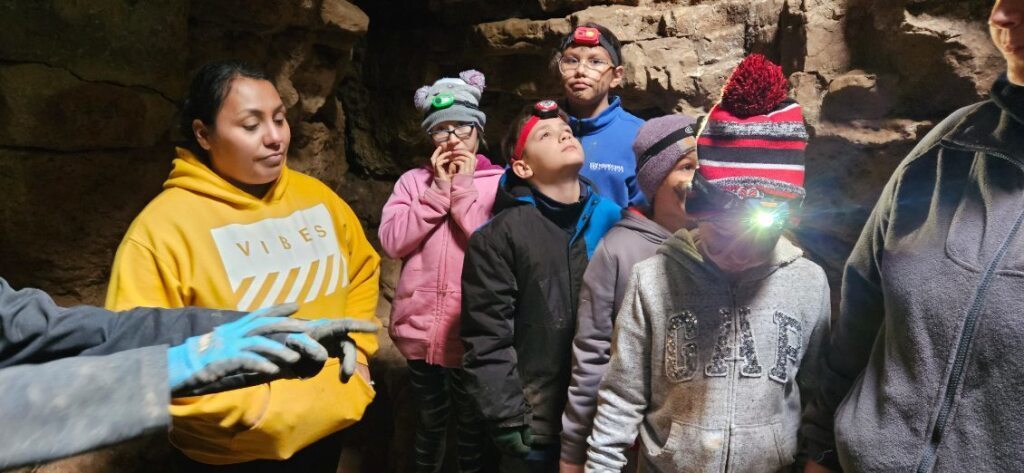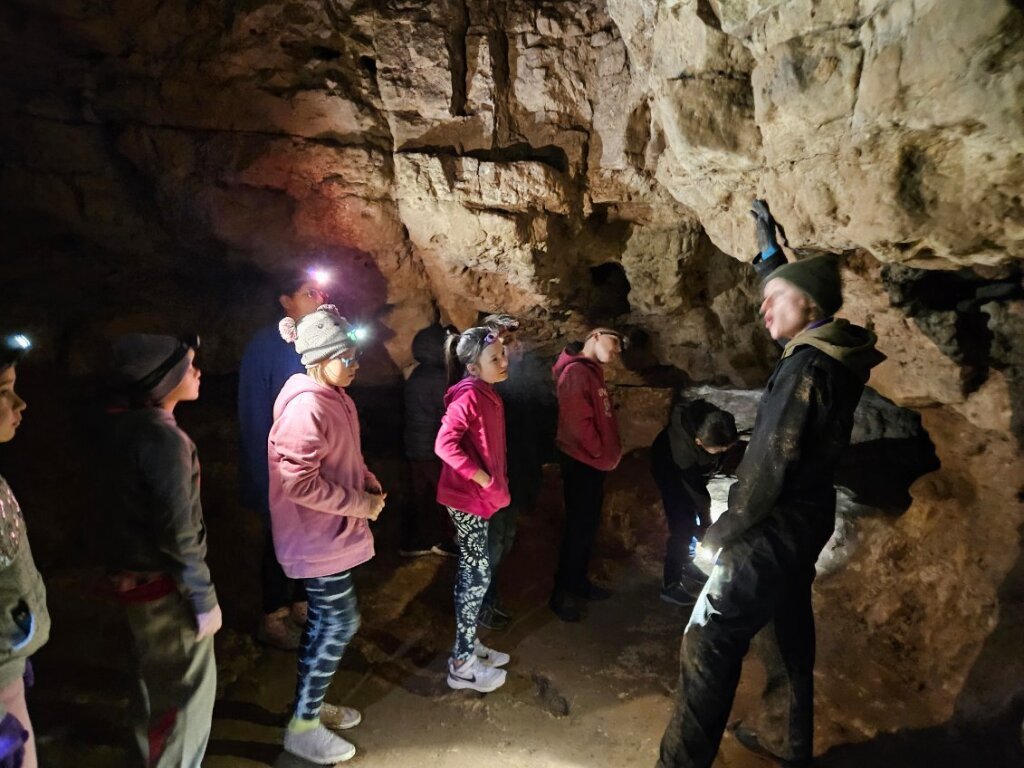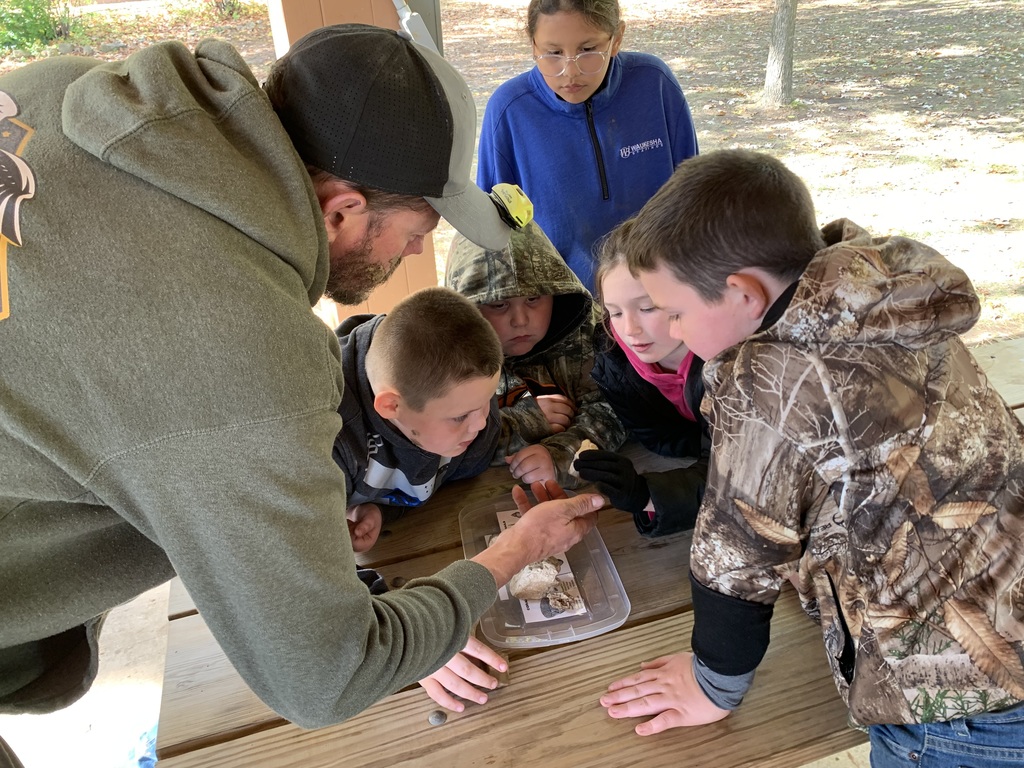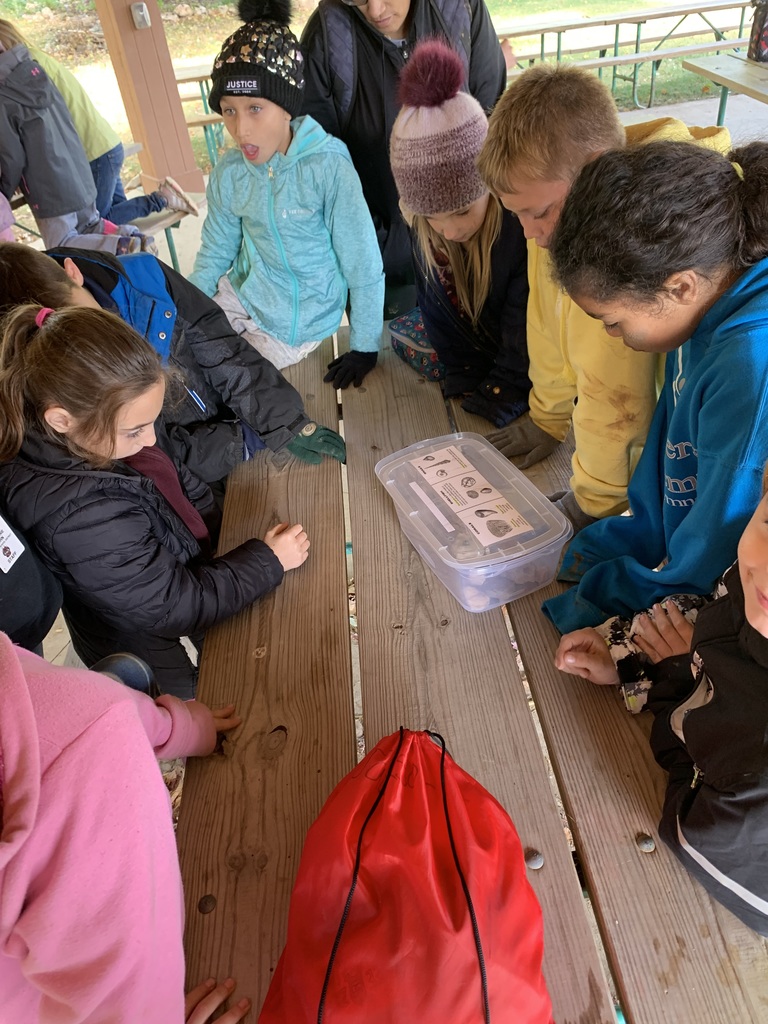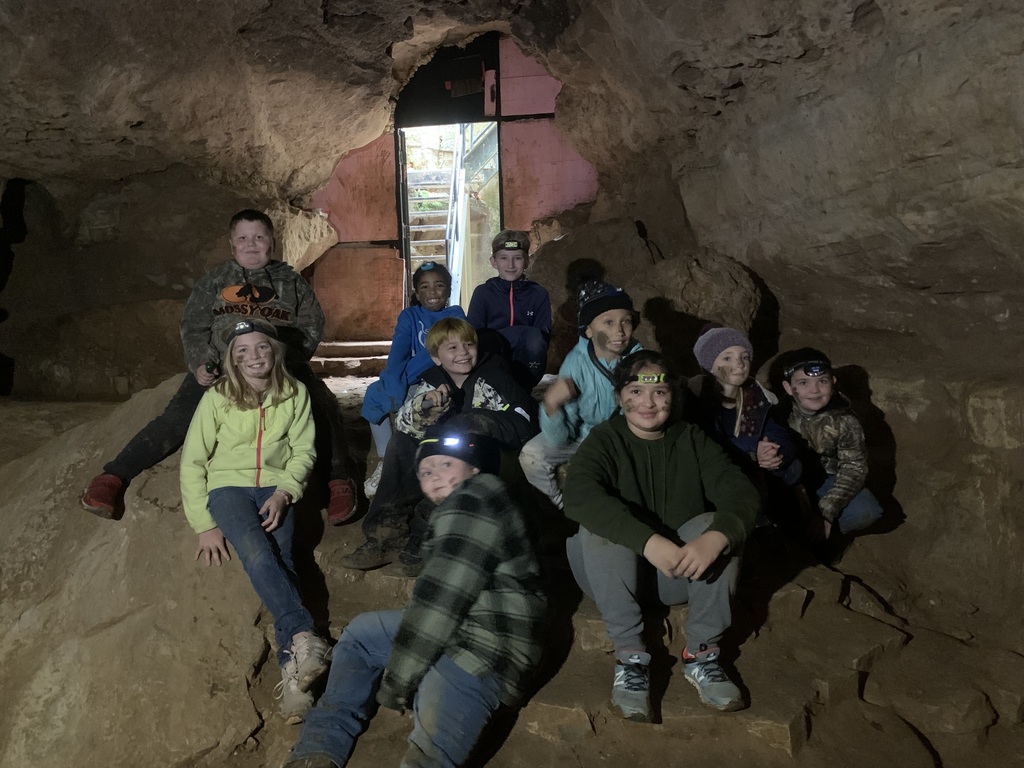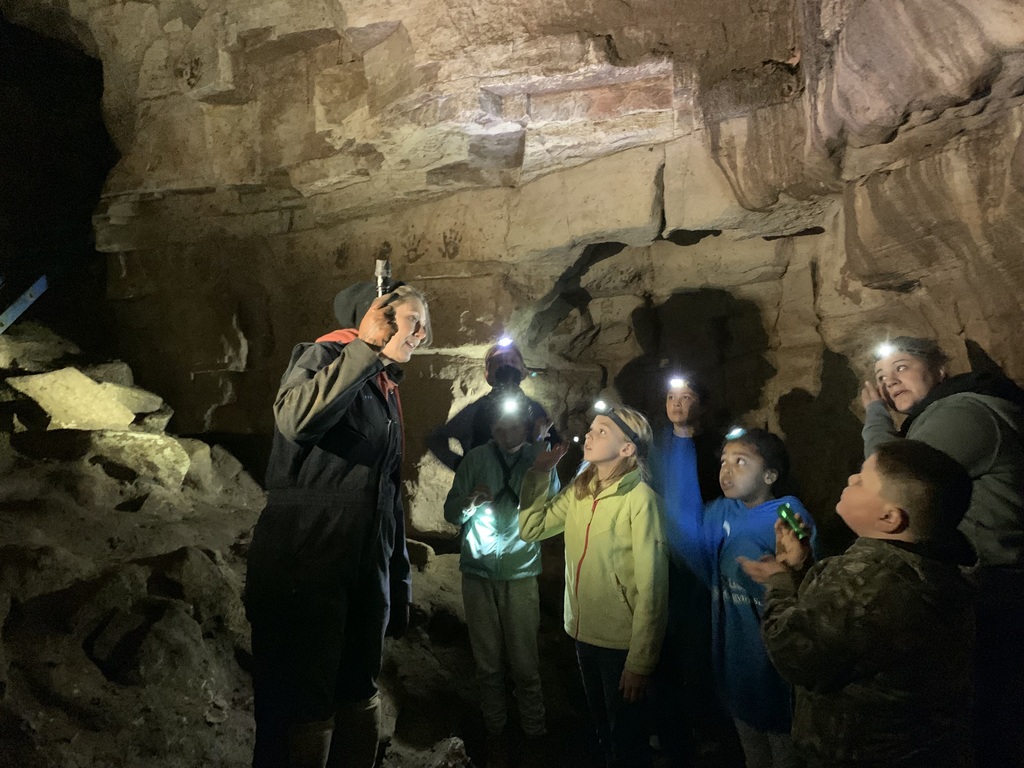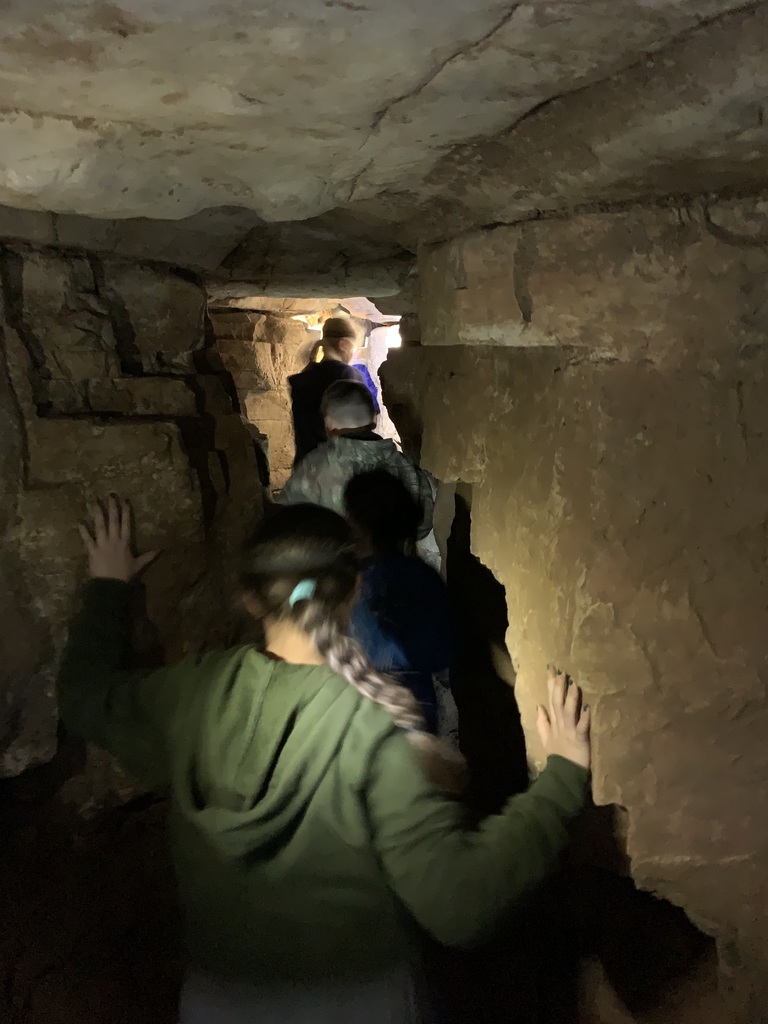 Last week the 4th graders learned about Wisconsin history while touring the historical buildings at Heritage Park in Shawano. They headed to Twigs and learned a little history of Sundrop and how it is bottled. Last, they toured the Shawano County Library, listened to a story, and tested out the escape room.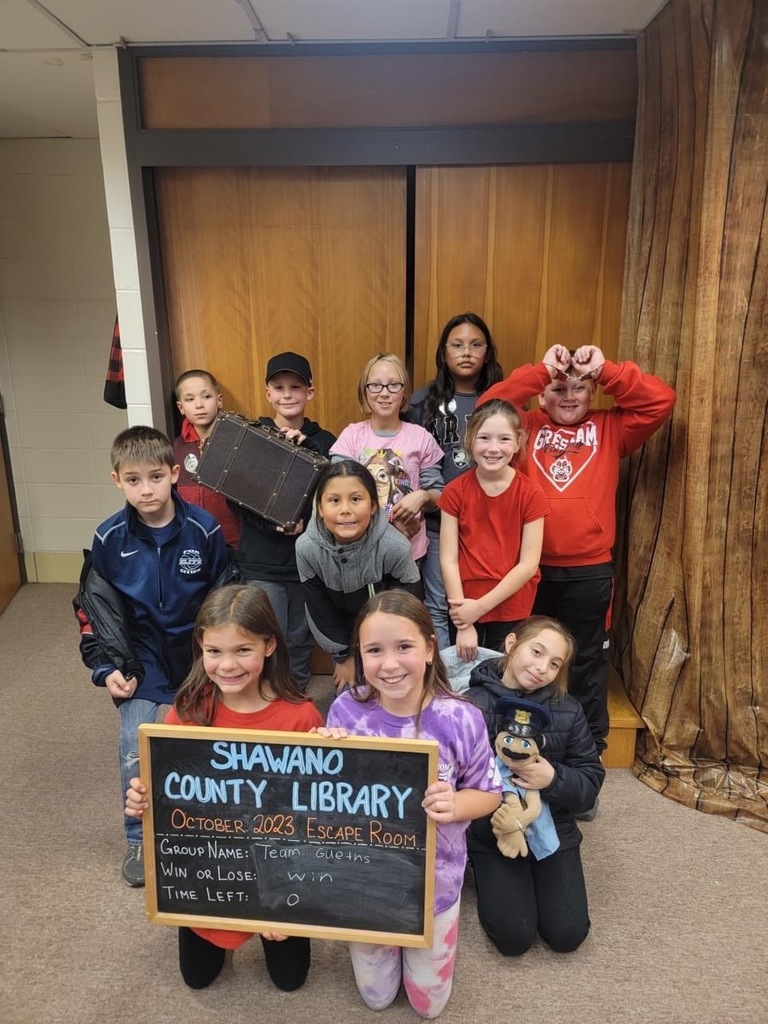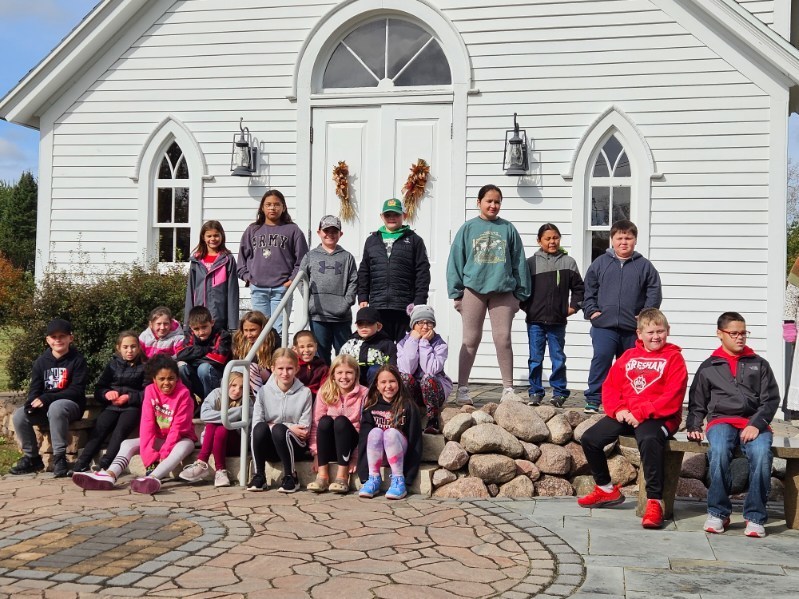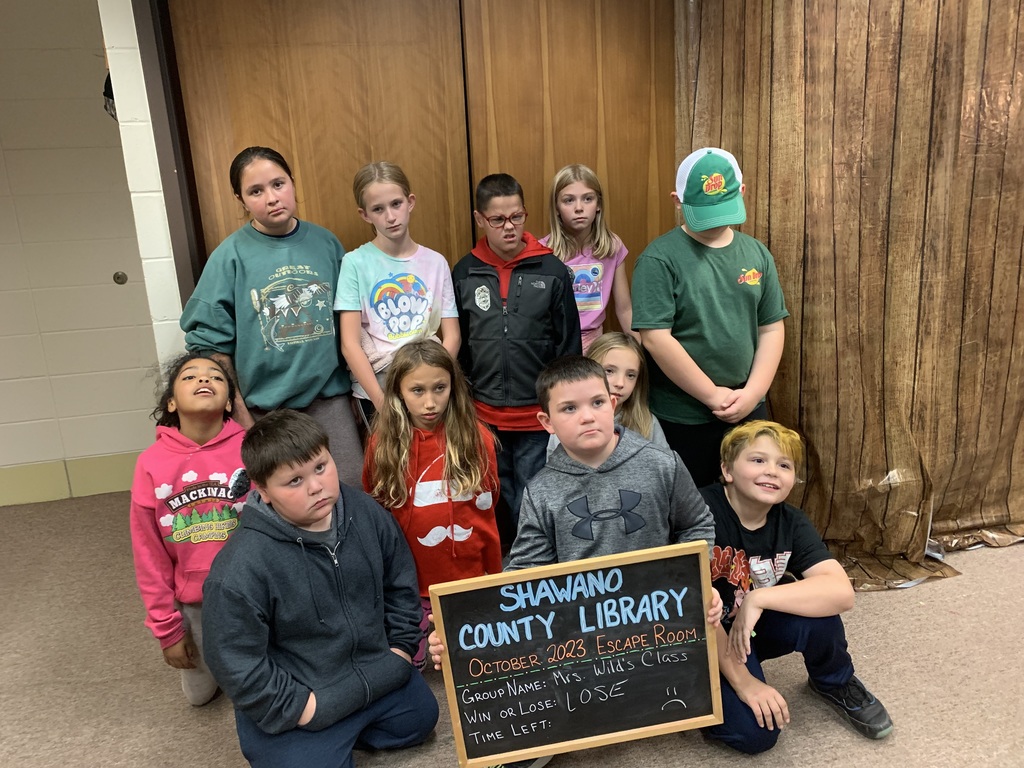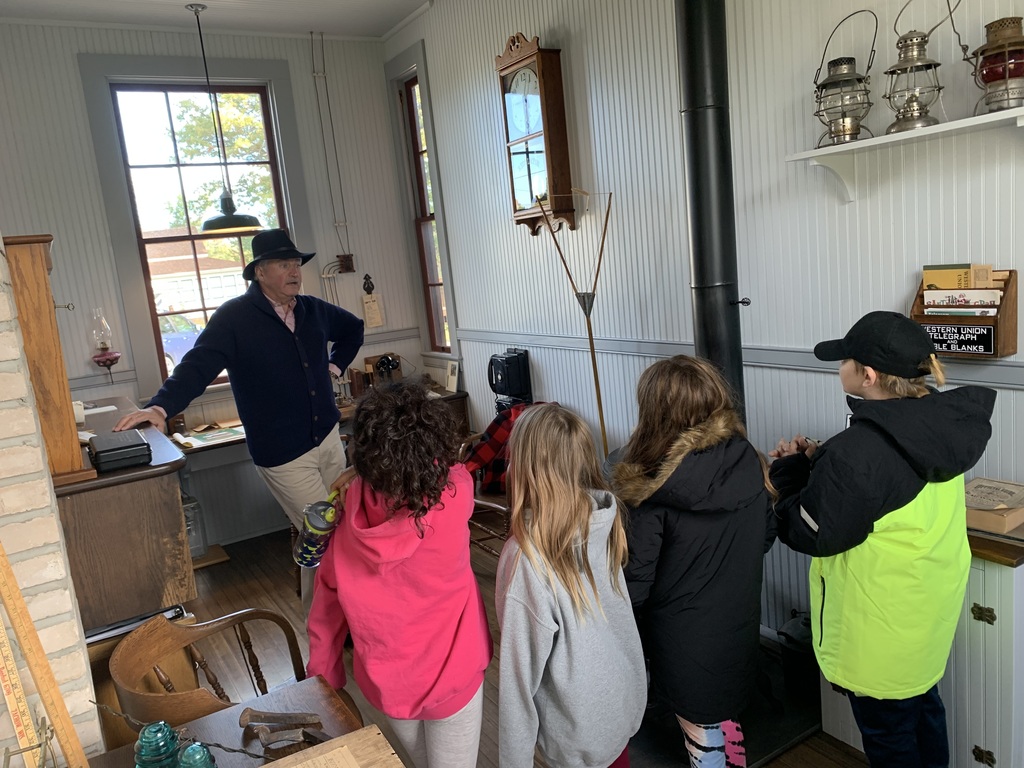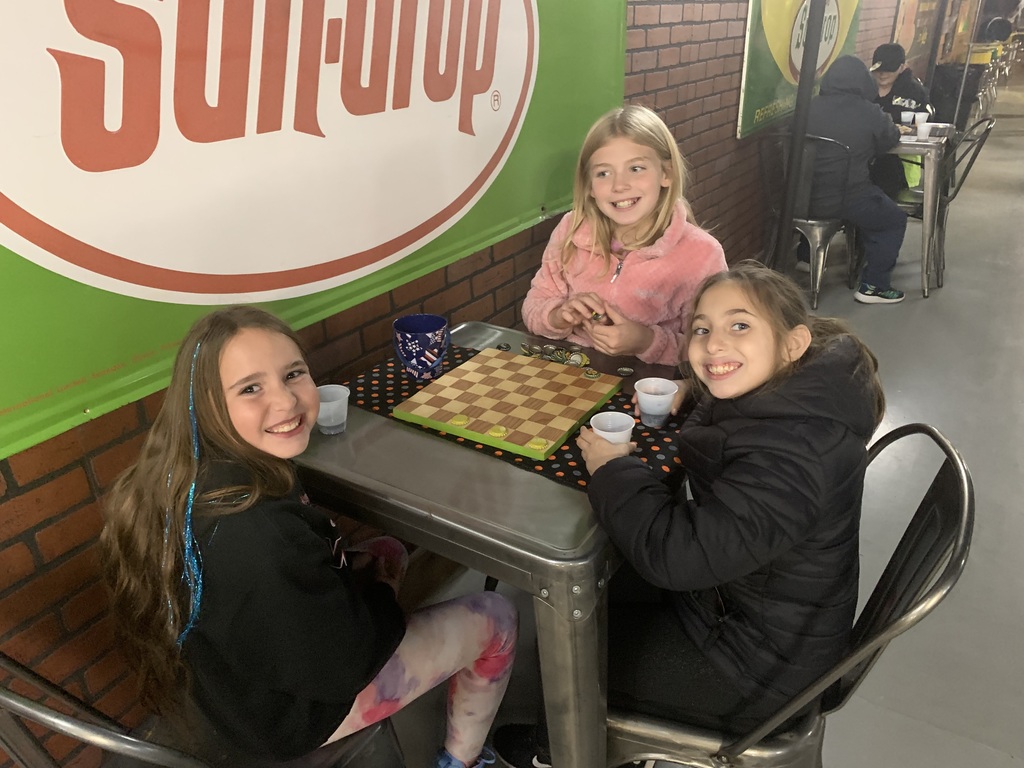 As part of our efforts to reduce bullying and encourage kindness to one another, Gresham School is collecting new socks for Socktober! Donated socks will be given to residents of Shawano County through local shelters or non-profit organizations. Please place any new socks for donation in the cardboard box in the front lobby. We are collecting from Thursday October 19th, to next Thursday, October 26th. Thank you for your kindness!
The LadyWildcats are playing a WIAA Regional Volleyball game tonight at 7:00 pm. The cost of the game is $6.00 for everyone in attendance. The game is a WHITE OUT. Please wear your WHITE clothing and come ready to cheer! Let's support the Volleyball Team by being LOUD in our gym.
The Gresham Lady Wildcats volleyball team begins WIAA regional play tonight at HOME against Tigerton. The match starts at 7:00pm. Admission for Regional playoff matches is $6. The Lady Wildcats would like you to wear white to the match. The winner of tonight's match will advance to the second round on Thursday.
These are the dress up days for Bullying Prevention this week: Monday-wear blue socks Tuesday- wear a blue shirt Wednesday-wear a blue hat Thursday- wear blue shorts/pants Friday- no particular outfit but students will participate in the Blue Letter writing activity.
Homework Club got creative and painted rocks to look like pumpkins for Halloween. Everyone had a great time.
The 6th graders have worked hard the last few weeks on their chapter projects. Some chose to design a garden where they needed to choose the types of vegetables and herbs to be planted. They needed to research how much space each plant needed for optimal growth. Others chose to create a board game where they needed to include operations with decimals, multiplying fractions, or dividing fractions. They needed to design the game and game pieces, as well as, write instructions for the game. Lastly, few chose to plan a menu for a school fundraiser. They needed to choose three items to serve at the event, find the recipe, and plan to make enough food for 150 people. They needed to put together a menu page, a shopping list for the ingredients, and calculate the total cost of the food.
MS and HS Soccer practices are canceled for tonight.
Last night we recognized these four outstanding student athletes on Senior Night. These four girls had an average G.P.A. of 3.9765 during the 2022-23 school year! They have been a part of 50 match wins over the past three years. Thank you seniors for all your hard work and dedication! You can come out and support these girls in the first round of the WIAA playoffs on Tuesday, October 17 against Tigerton. The match will be played at Gresham starting at 7:00 P.M.
Today in World Cultures students enjoyed birria tacos, an authentic dish from Mexico. Students will try dishes from around the world prepared by their classmates as they learn about different cultures throughout the semester. Mrs. Brockman will put all their recipes together into a book that each student will get a copy of at the end of the semester. Yum!
Haunted Barn, see flyer.
6th 7th and 8th grade volleyball won all their games last night against Tigerton. Great job on your clean sweep🏐🏐🏐
Homecoming games.