Gresham Boys Basketball 2023 You can now purchase your items online in 3 easy steps: 1. Scan the QR code or go online to
https://greshambbb23.itemorder.com/
2. Choose your items and add them to your cart 3. Securely checkout with your credit card Online Store Deadline: Monday November 13th, 2023 (11:59pm CST)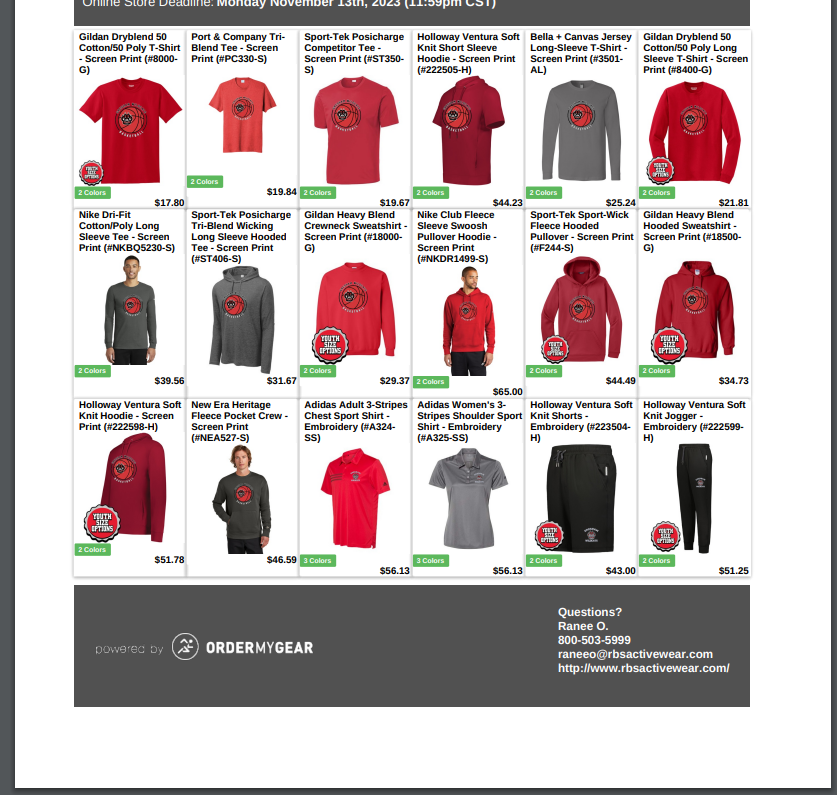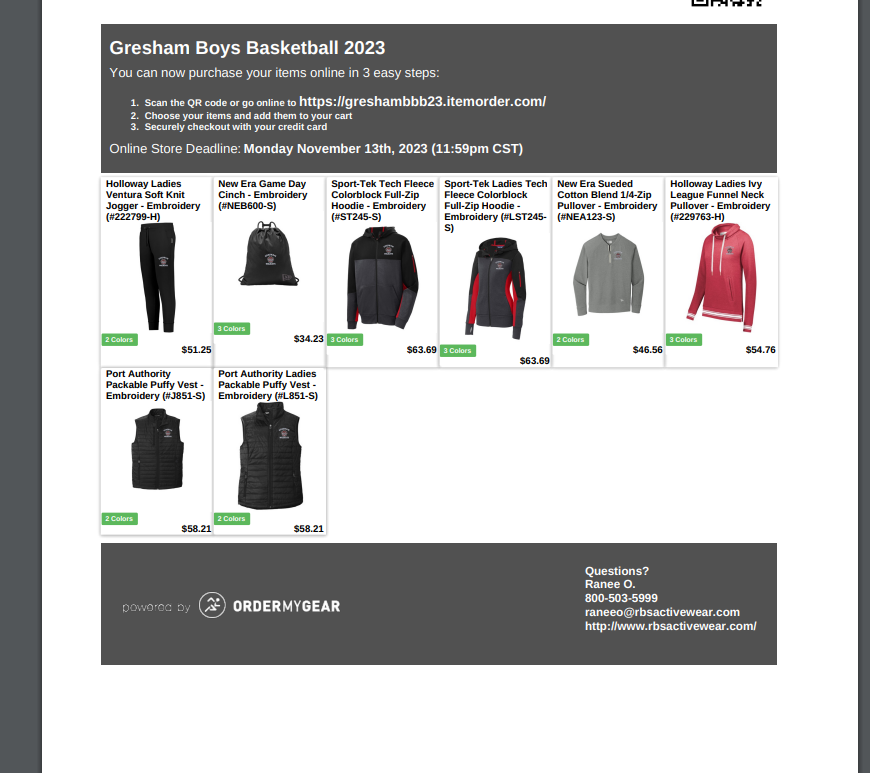 Lifeguard certification class
Congratulations to Ezarae, Gaige, and Peyton on being the students of the month in 2nd grade for the month of October! They showed tremendous work ethic throughout the month and were great examples for their peers to follow. Way to go Wildcats!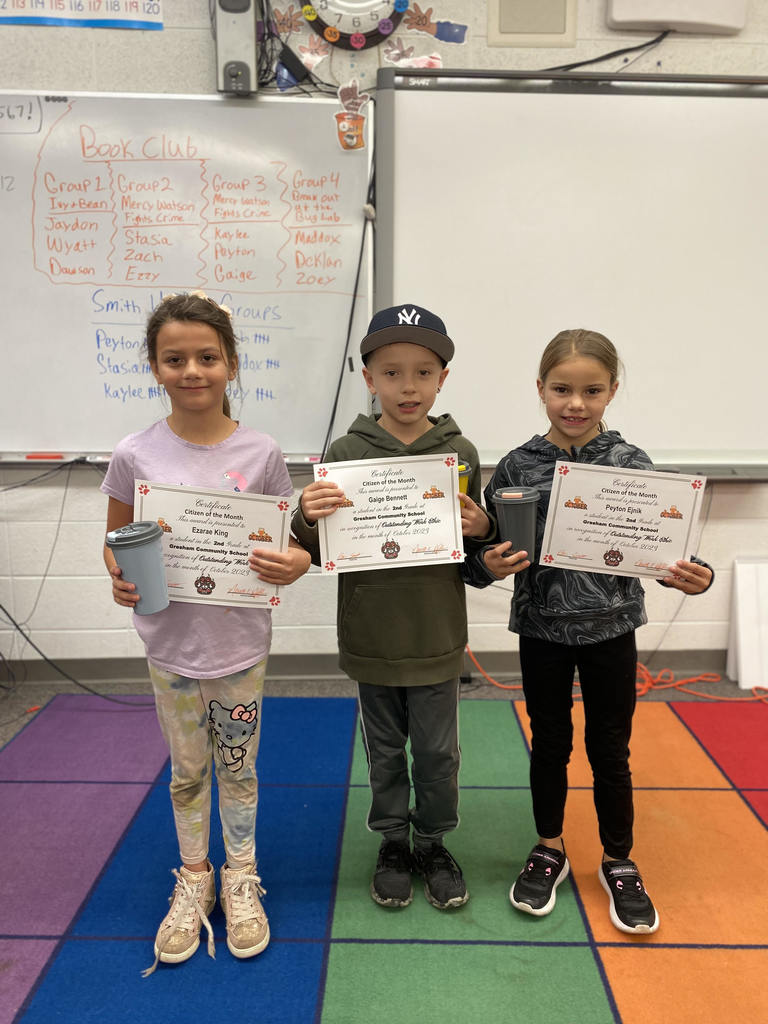 Jr High practice.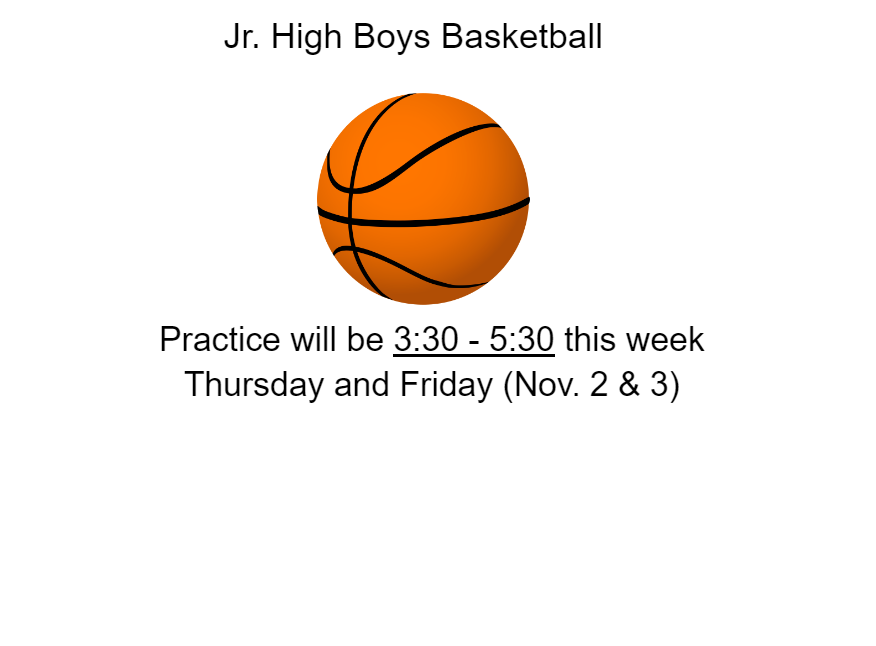 This year Mr. Smith brought back student/students of the month for his classroom. They have been so busy they forgot to announce the students for the month of September. These students showed outstanding leadership inside and outside the classroom! Congratulations Maddox, Stasia, and Zach! October's students will be announced later today for the category of " outstanding work ethic." Keep up the great work Wildcats!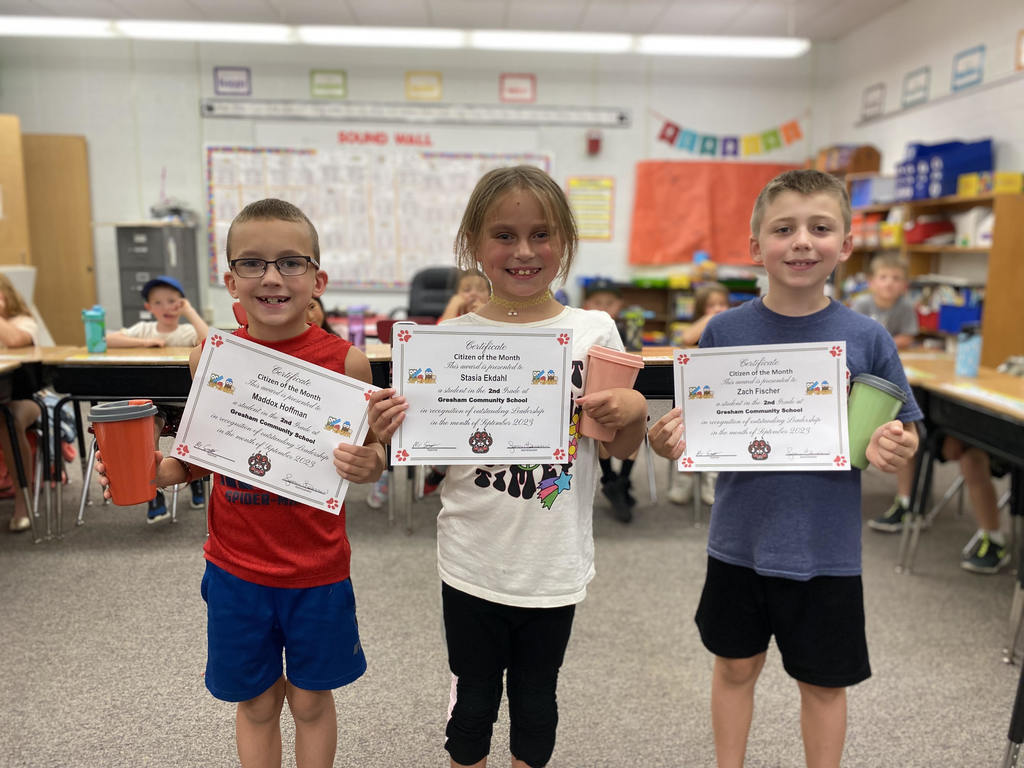 Costume contest participants.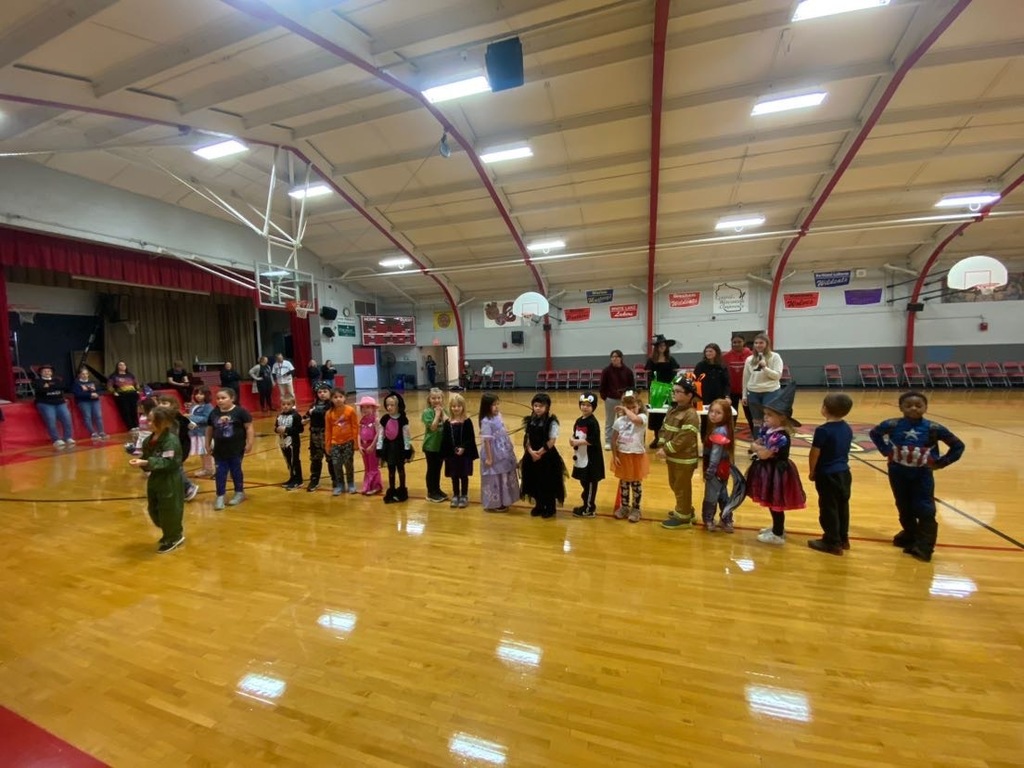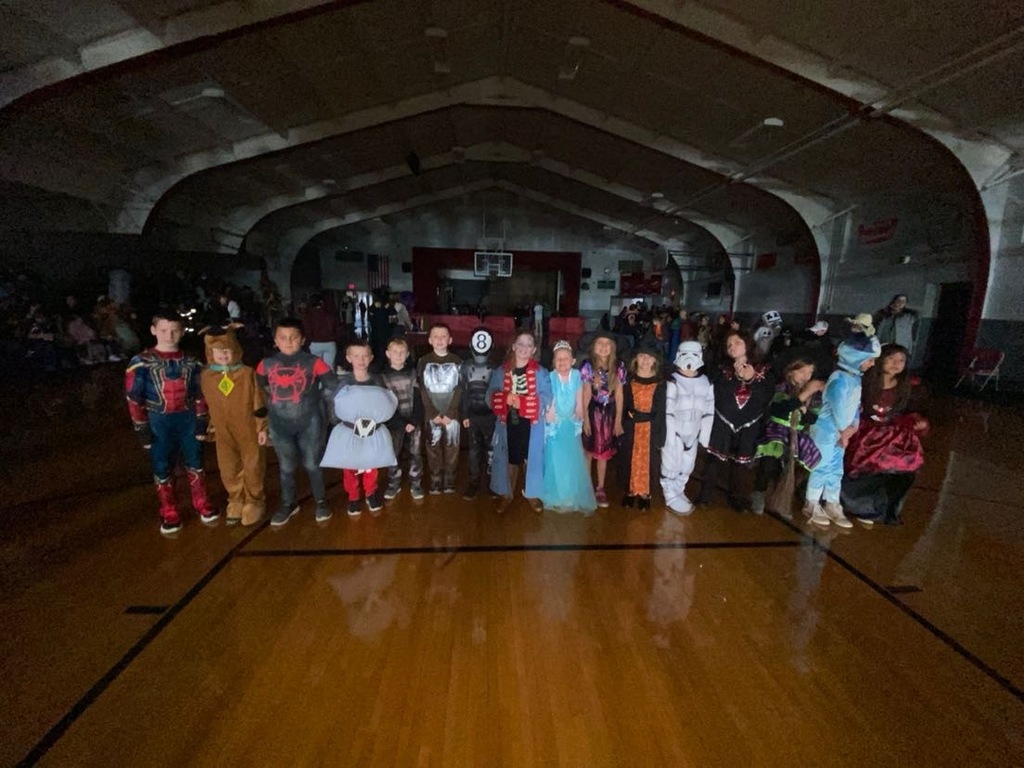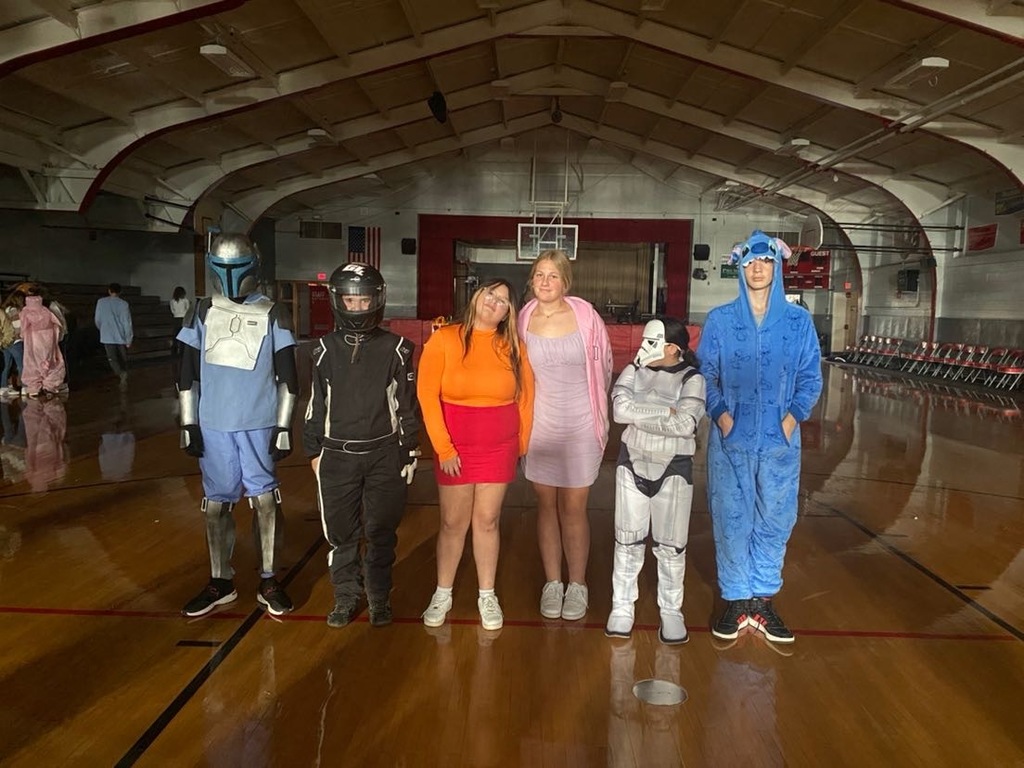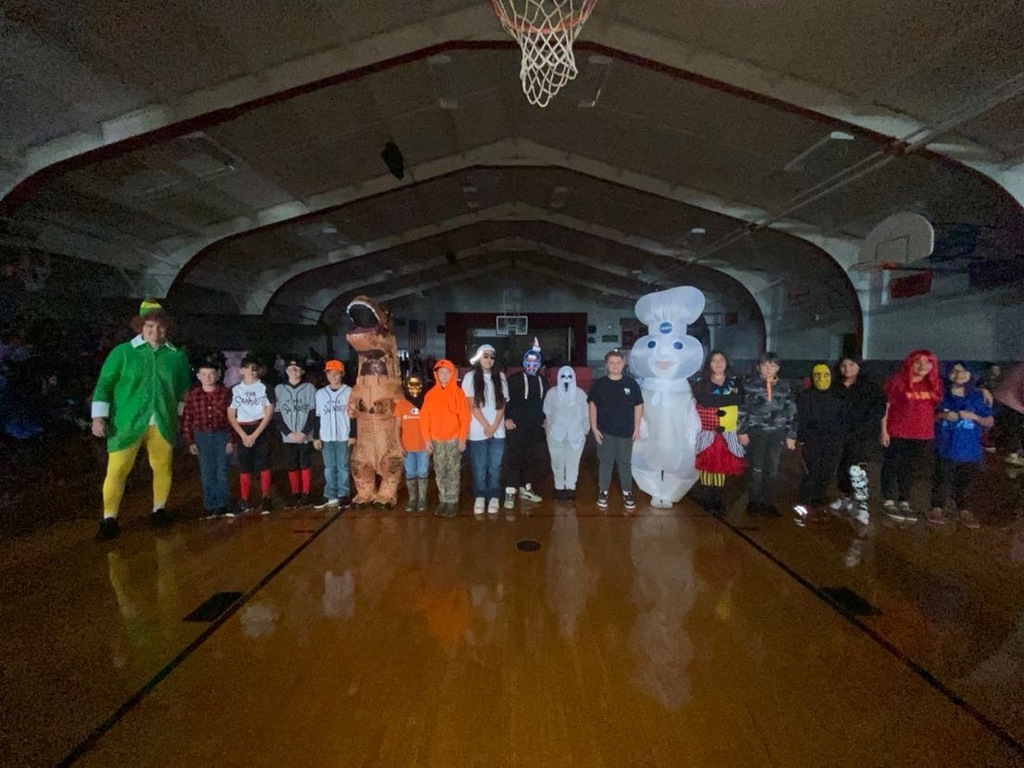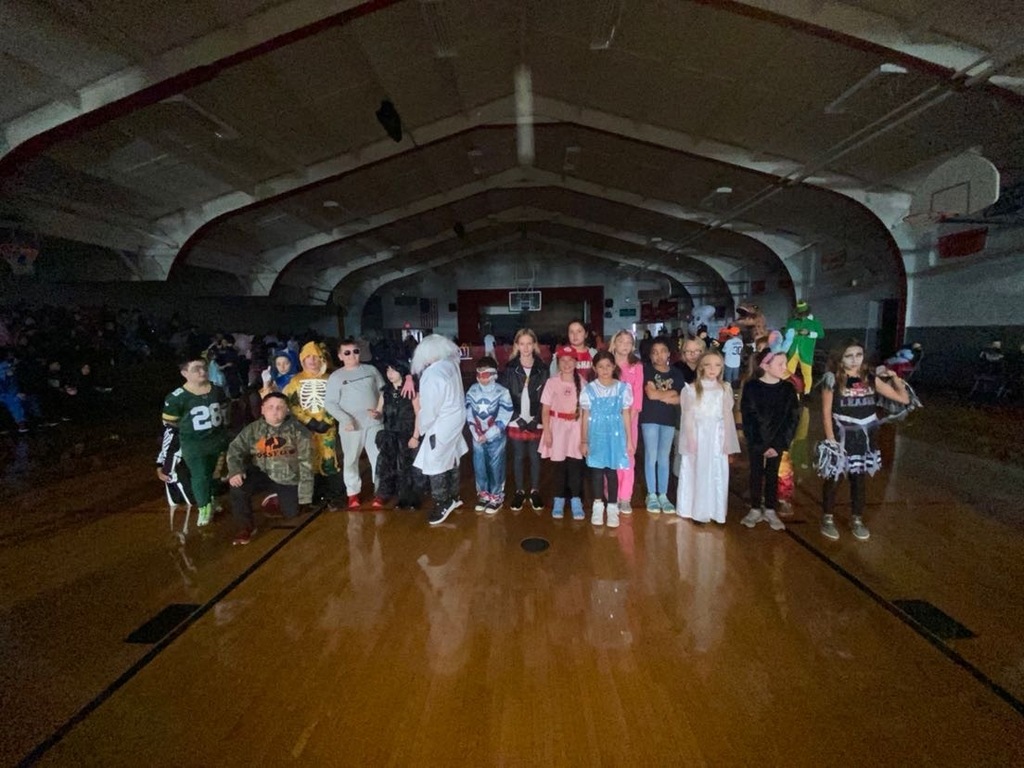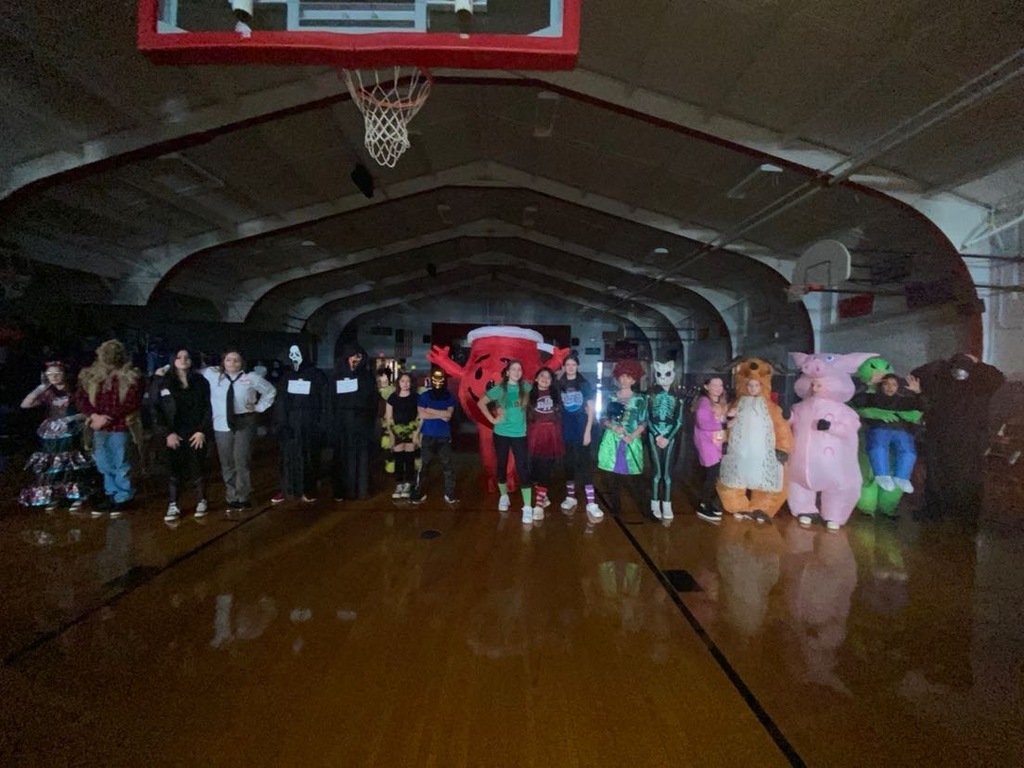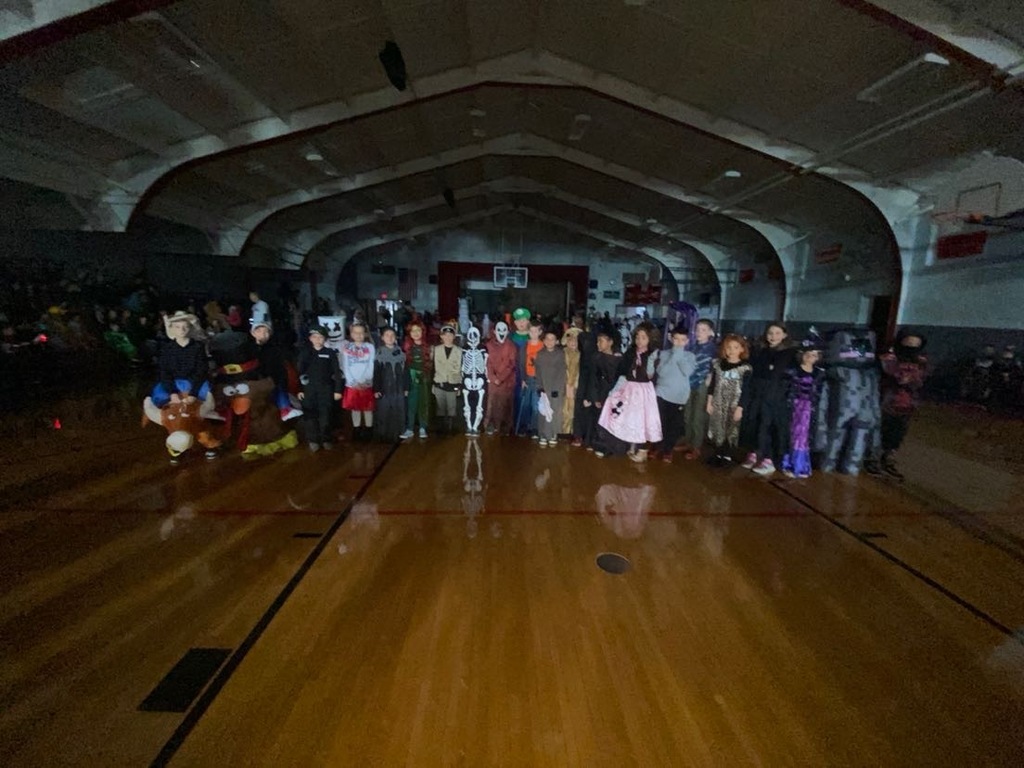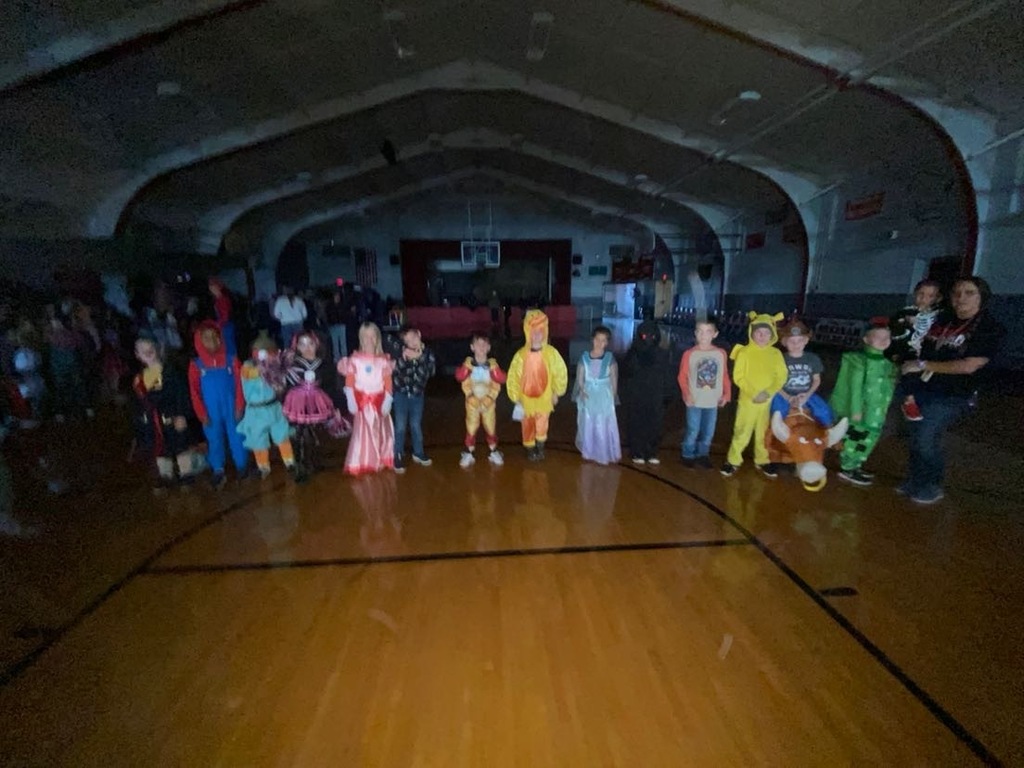 Costume contest winners from middle school and high school.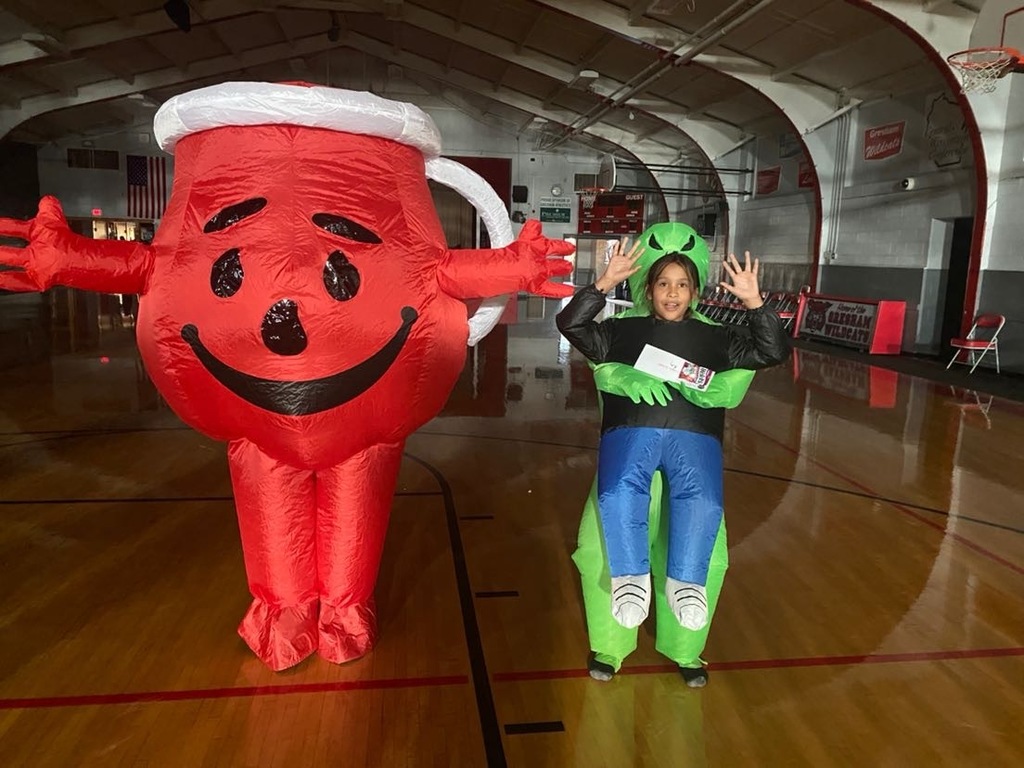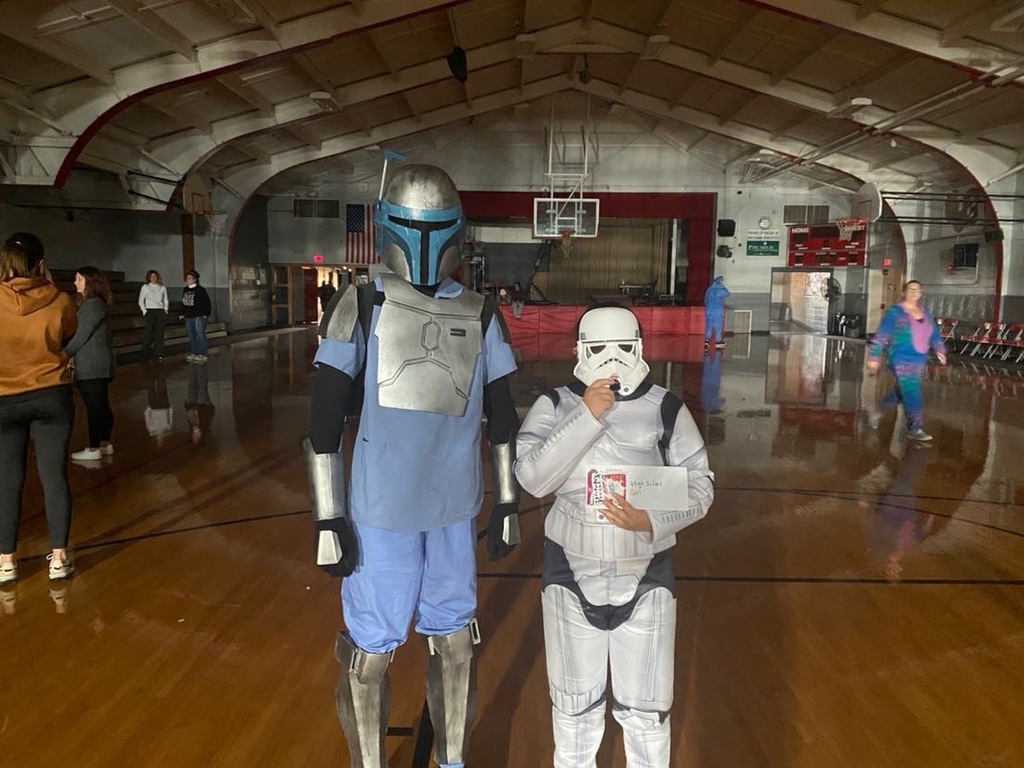 Thank you Schairer's Autumn Acres for all the fun yesterday! Safe to say 2nd Grade had a blast!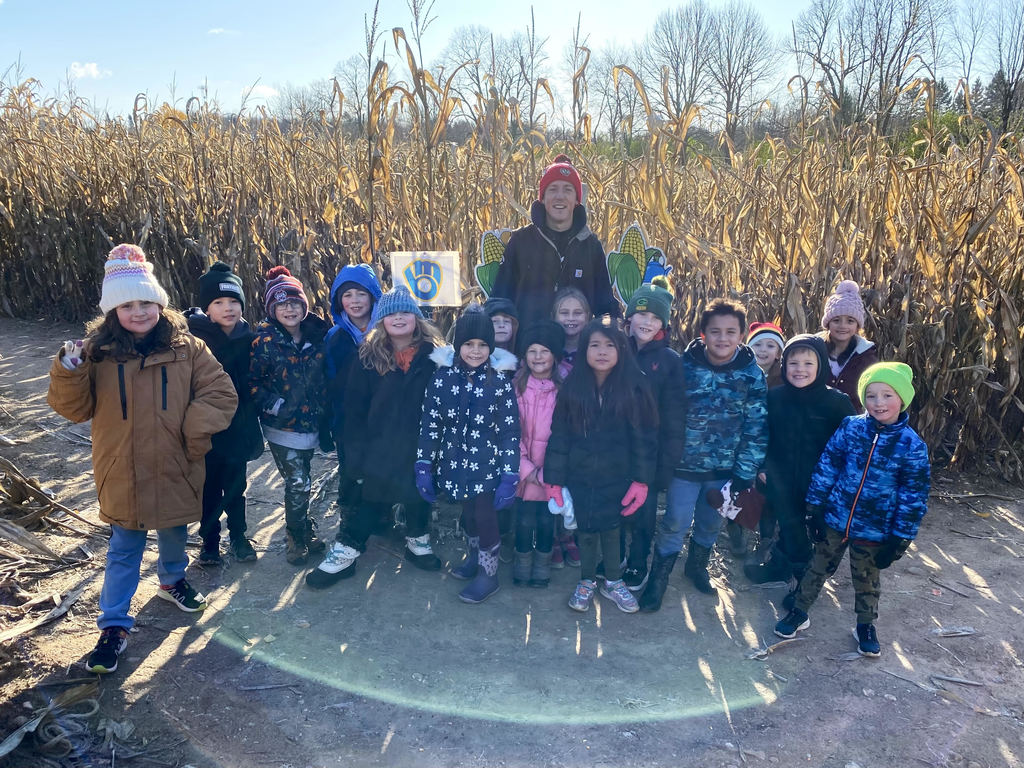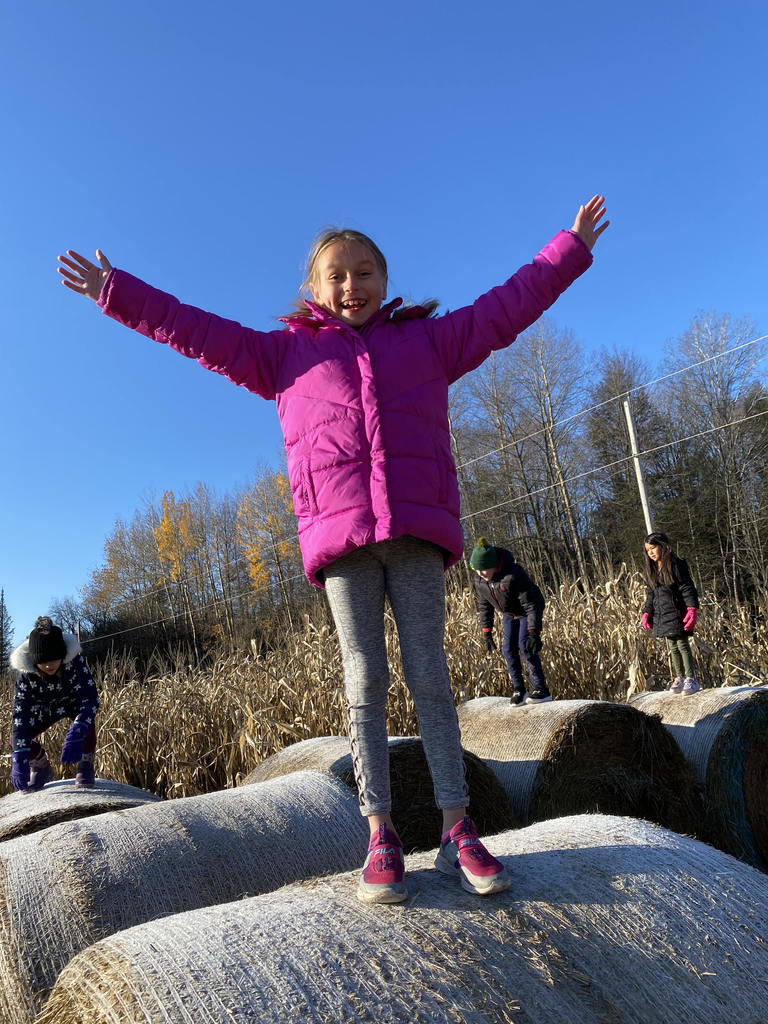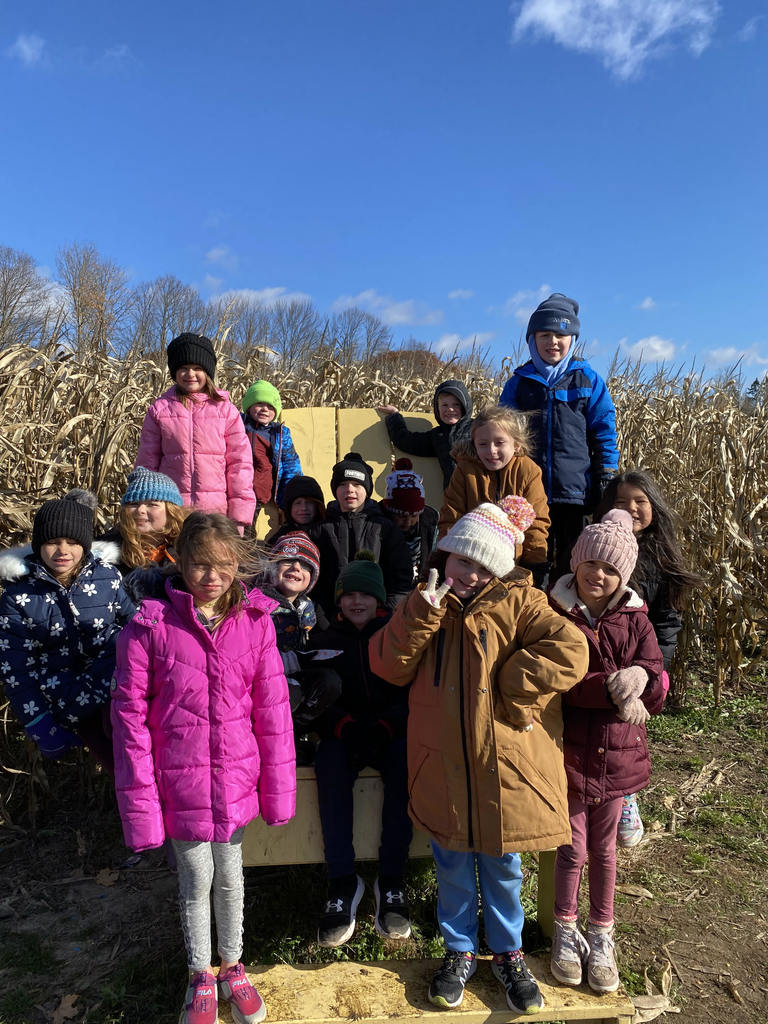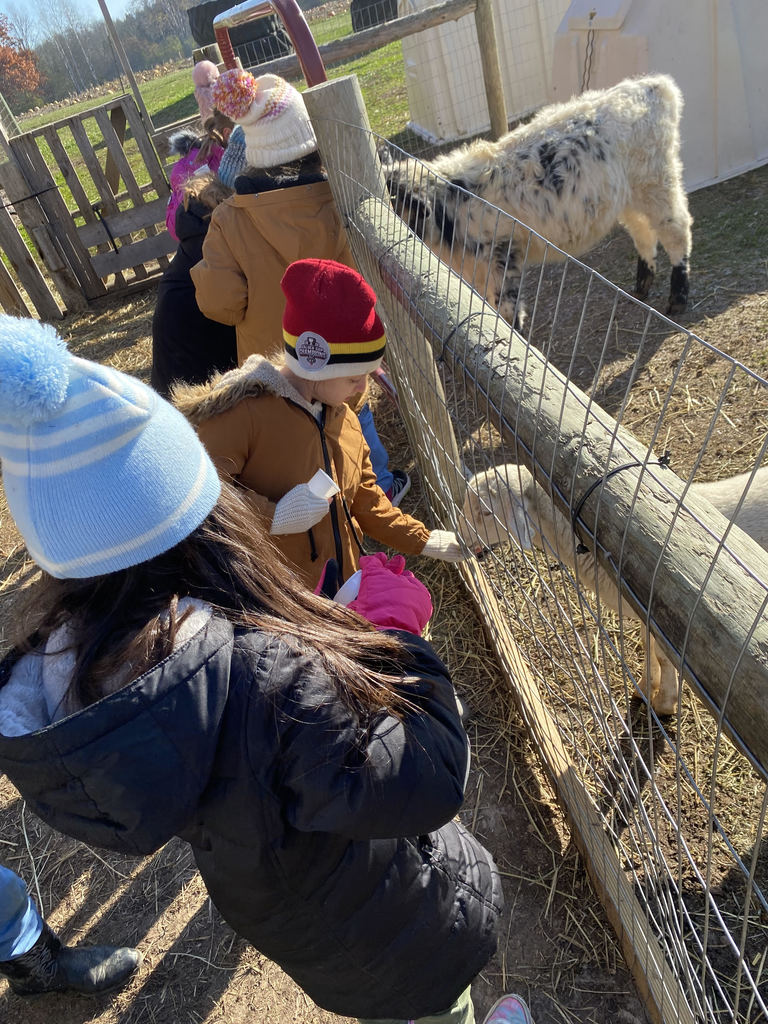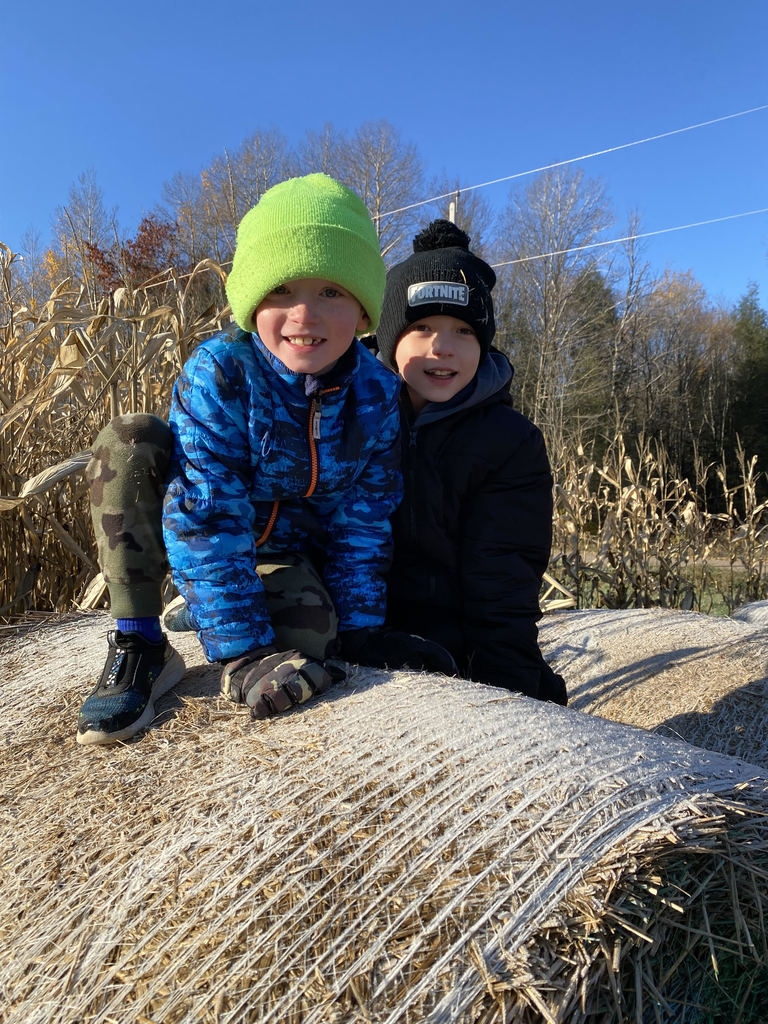 Just a reminder, grades 4k through 5 are going to the pumpkin farm on Monday, October 30. Please dress your child warmly for the cold weather. Thank you.
The Gresham School District would like to extend a warm Wildcat thank you to Barb Mendoza, Flo'ing with Kindness Coordinator, and Brian Drury, owner of Sassy's Bad Habit, for their time and efforts, as well as those who donated coats for the winter coat drive. Pictured with Barb and Brian are Michelle Hoffman, Christmas is For Caring Coordinator, and Sam Lagina, Gresham School counselor.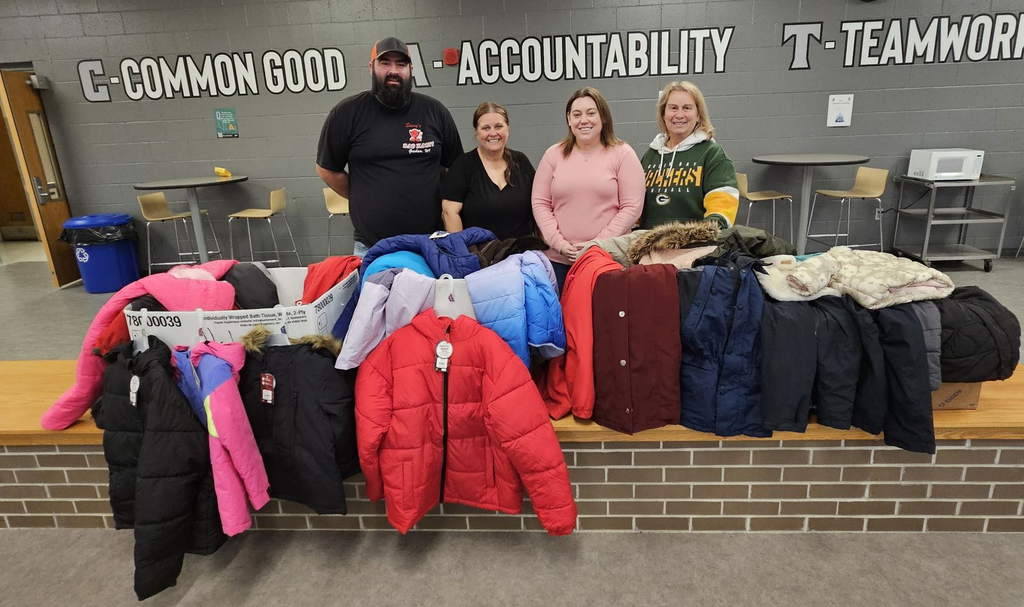 Get you Back to School Smiles Ready! It's time for Back to School Cleanings! In our continued effort to inform your families of our upcoming dental visit, we are providing you with language to send through your school's messenger system. Below is language to copy & paste for both an email notification as well as text message to send to all families. If your school is scheduled for multiple visit days, you only need to send the message once with the first visit date listed. We have received very positive feedback from families regarding this level of communication. Thank you for your continued support of your students through our program. We are looking forward to our visit next week! - Your Scheduling Team Email: Subject: Back to School Cleanings! Dental Clinic at School on Thursday, November 02, 2023 Bridging Brighter Smiles is holding their next dental clinic at Gresham Schools 413 on: Thursday, November 02, 2023 It is not too late to enroll if you are not already enrolled! Get your Back to School smiles ready! As a reminder we accept enrollments for all students Head Start-12! Sign up online at:
http://enrollment.bbsmiles.org/
Professional Dental Services Provided Right at School Include: Oral Screening Dental Cleaning Fluoride Varnish Application Dental Sealant Placement Silver Diamine Fluoride Application Oral Health Education Referral Assistance Forward Health (BadgerCare) Accepted! (Other Private Dental Insurance Not Accepted) Funds made available through your FSA/HSA account may be utilized as a form of payment, please check with your carrier for specific terms and conditions. Not sure if your child is enrolled, or due for care? Call Bridging Brighter Smiles at 262-896-9891, or email
coordinator@bbsmiles.org
.
Halloween costume contest flyer.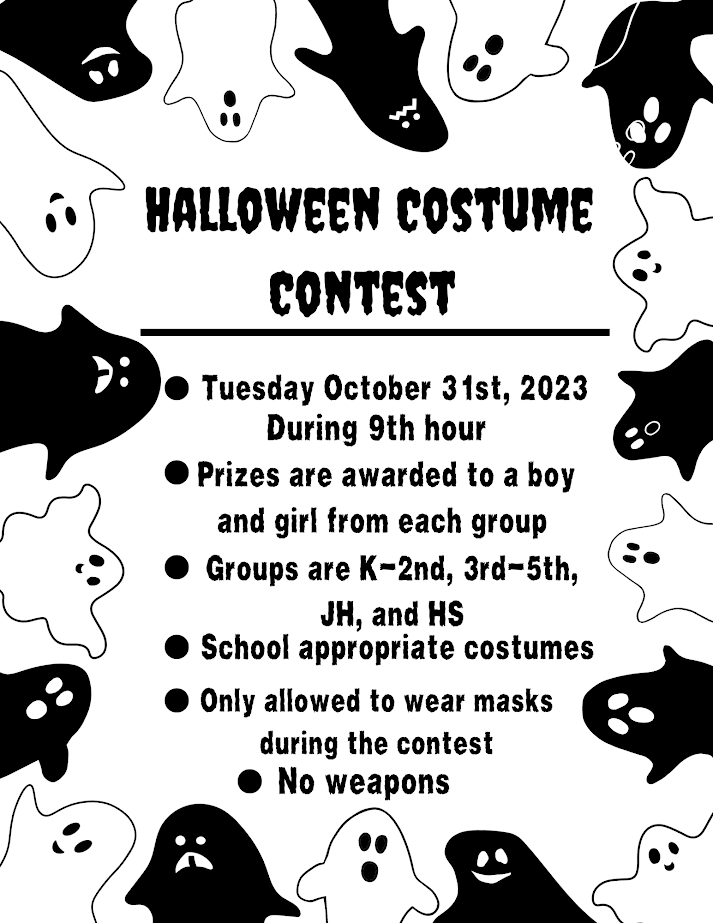 No school Friday.
Order today with the Jostens interest-free payment plan.* SEIZE THE MOMENT SAVOR THE MEMORIES Why order your student a yearbook? Because this is their year. Their school. Their community. Hold on to their history when you buy a yearbook today. ORDER YEARBOOK › ---------------------------------------------- UPGRADE YOUR YEARBOOK Personalize the yearbook cover with your student's name and icons that represent their interests. GET STARTED ›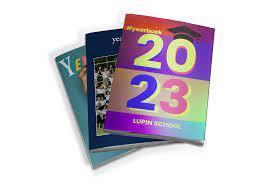 Booster Club meeting.
The 7th grade students have worked very hard the past few weeks on their Topic 1 projects for math. Handmade Item - The students needed to design and create a handmade item to sell. During this process they needed to calculate how much it would cost to create this item, determine a selling price, and calculate when they would begin making a profit. Obstacle Course - The students needed to design an obstacle course with at least two challenges and describe the elevation change as they run the obstacle course. They needed to research building material costs and generate a budget. Exercise Video - The students filmed a five-minute exercise video that included at least 12 exercises sets. Their sets needed to include walking forward and backward, and they needed to model their progress from their starting position using integers.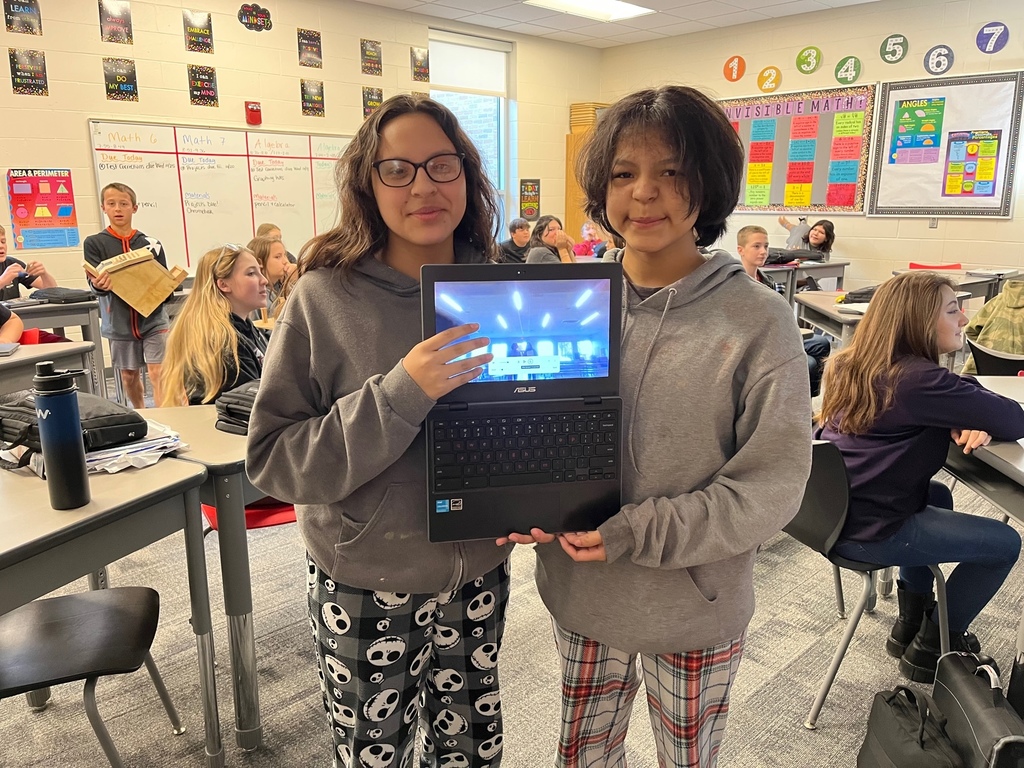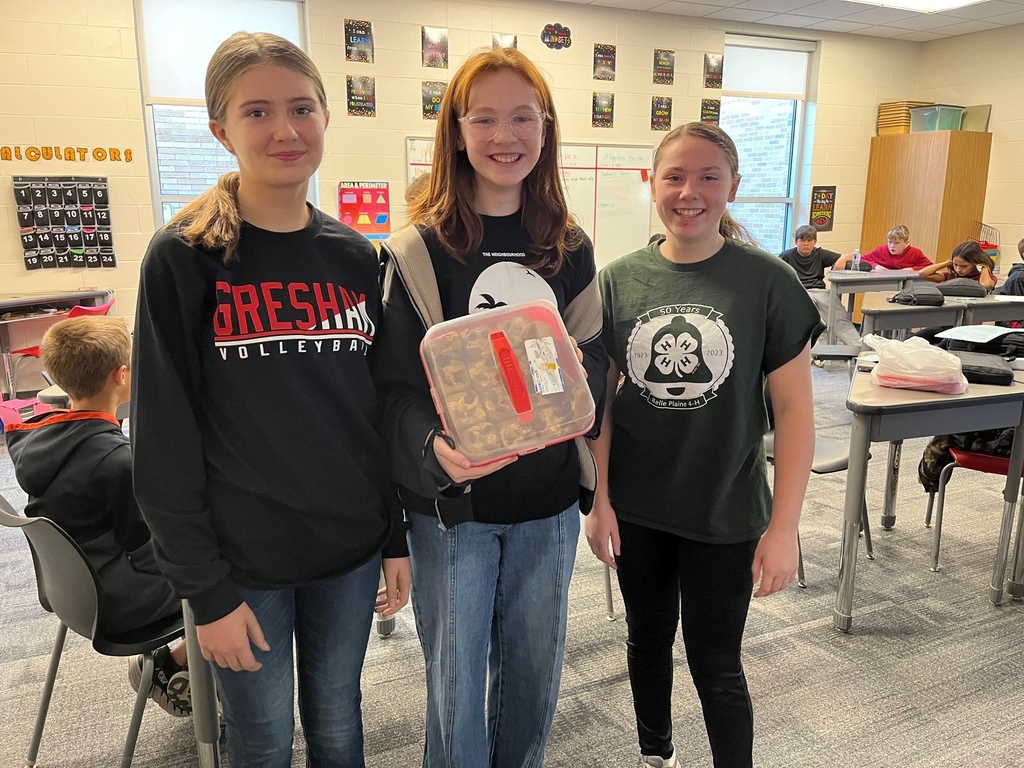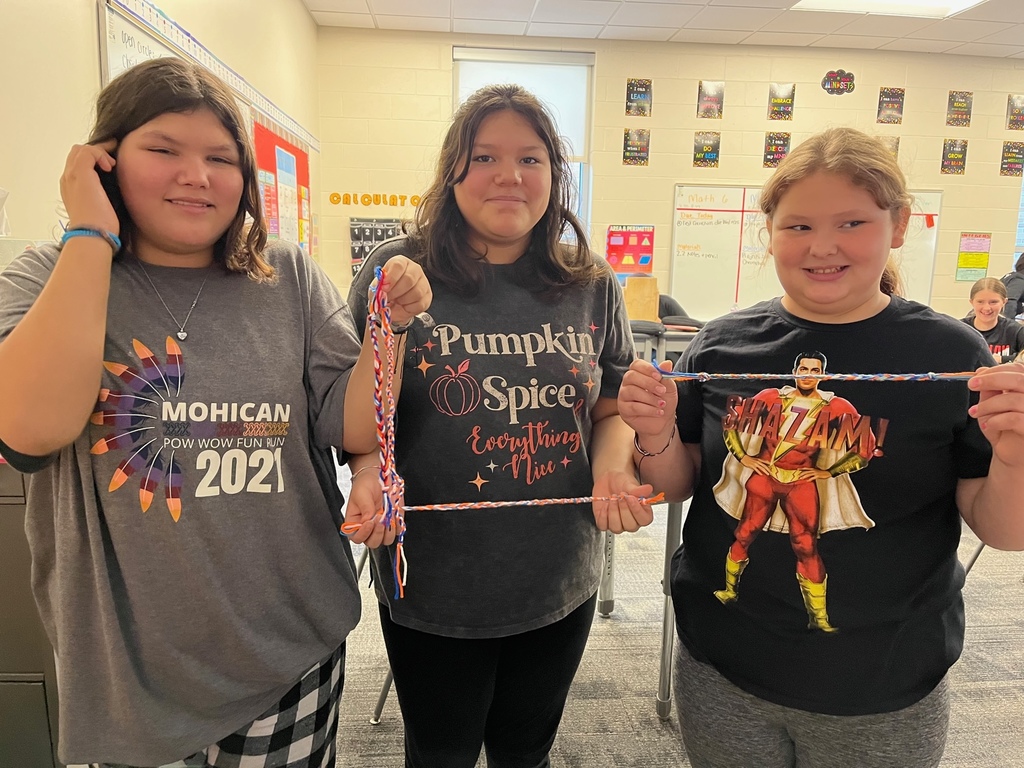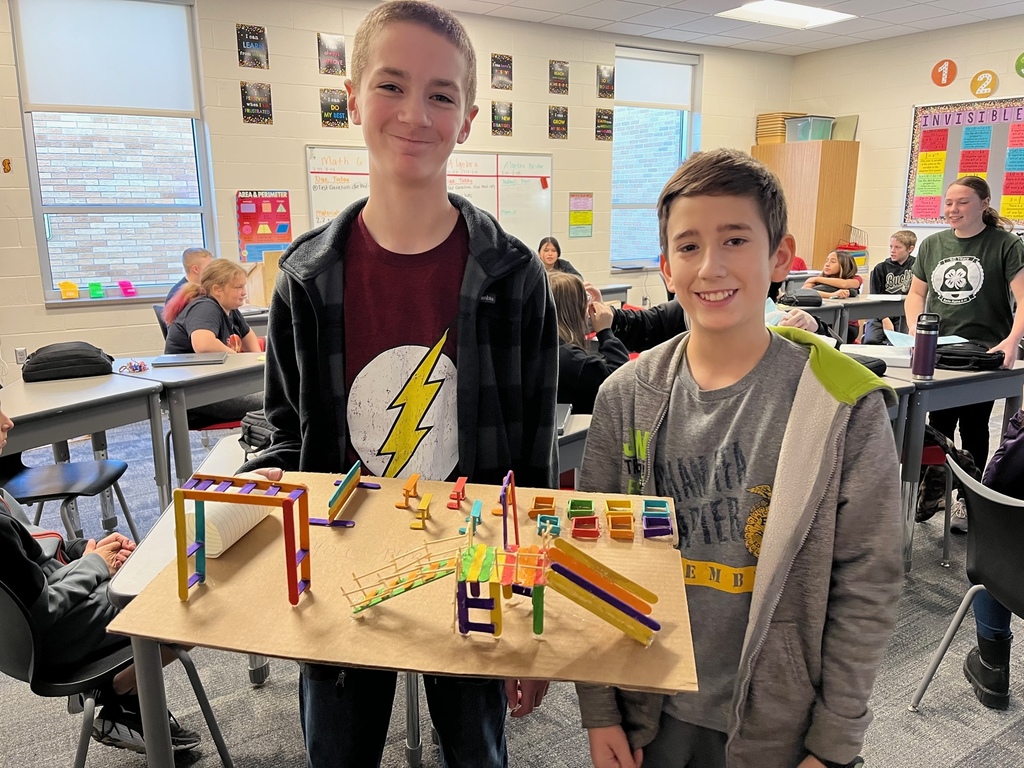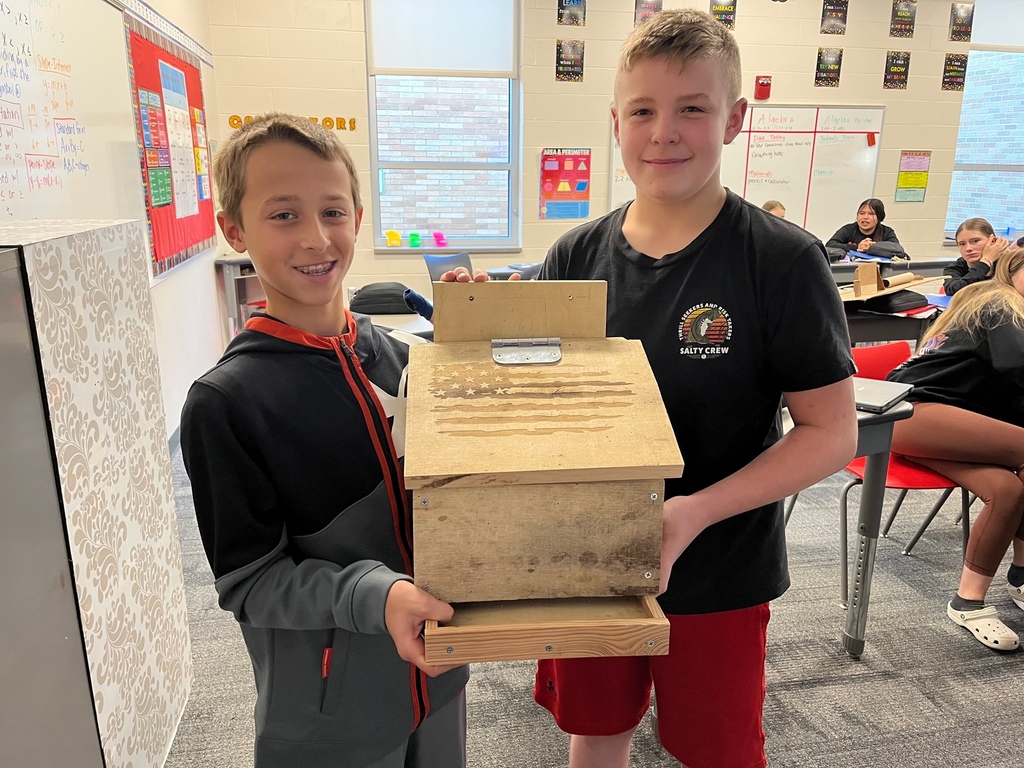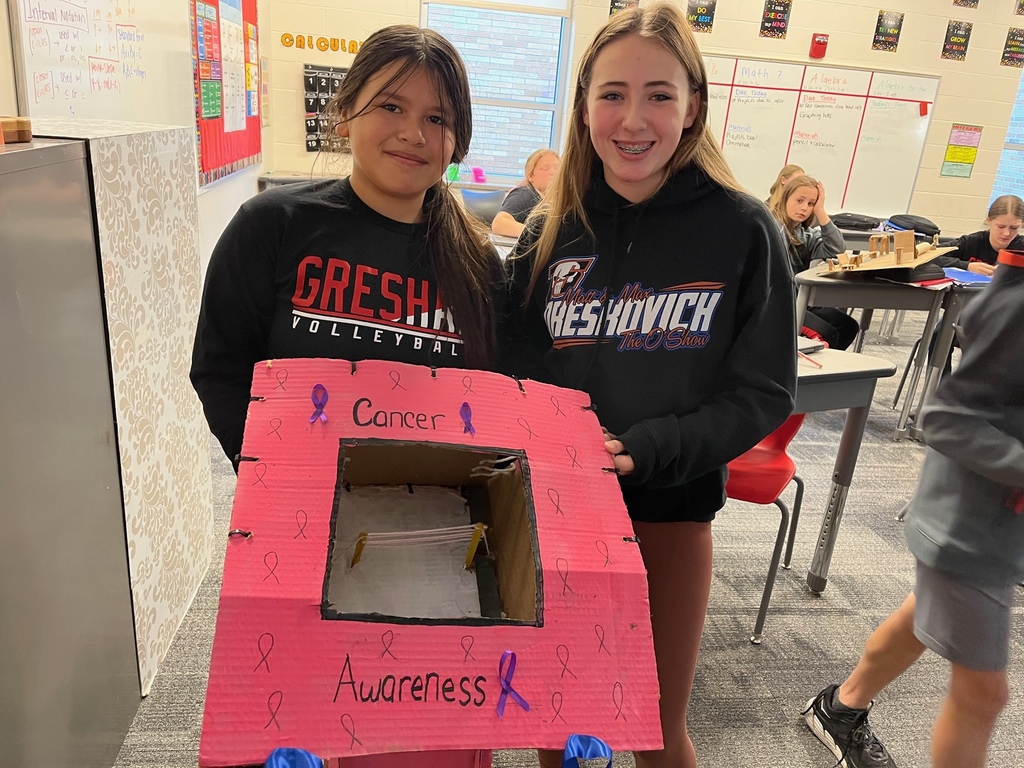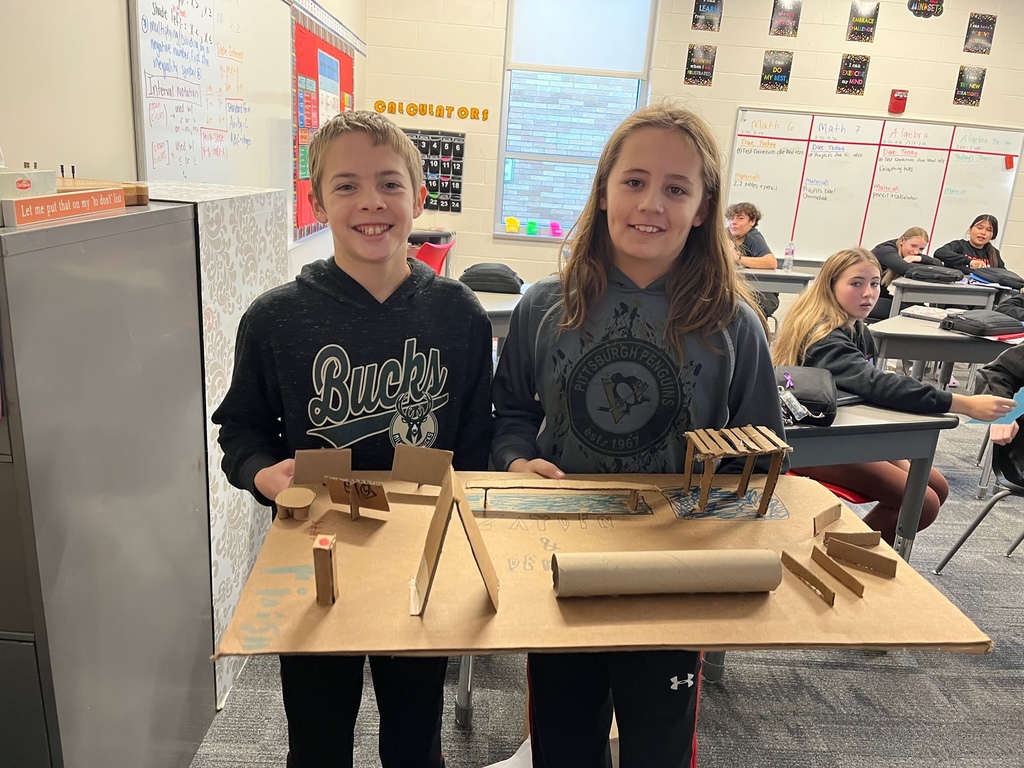 This morning the Little Wildcat Playgroup is in full swing, having story time with Mrs. Malueg!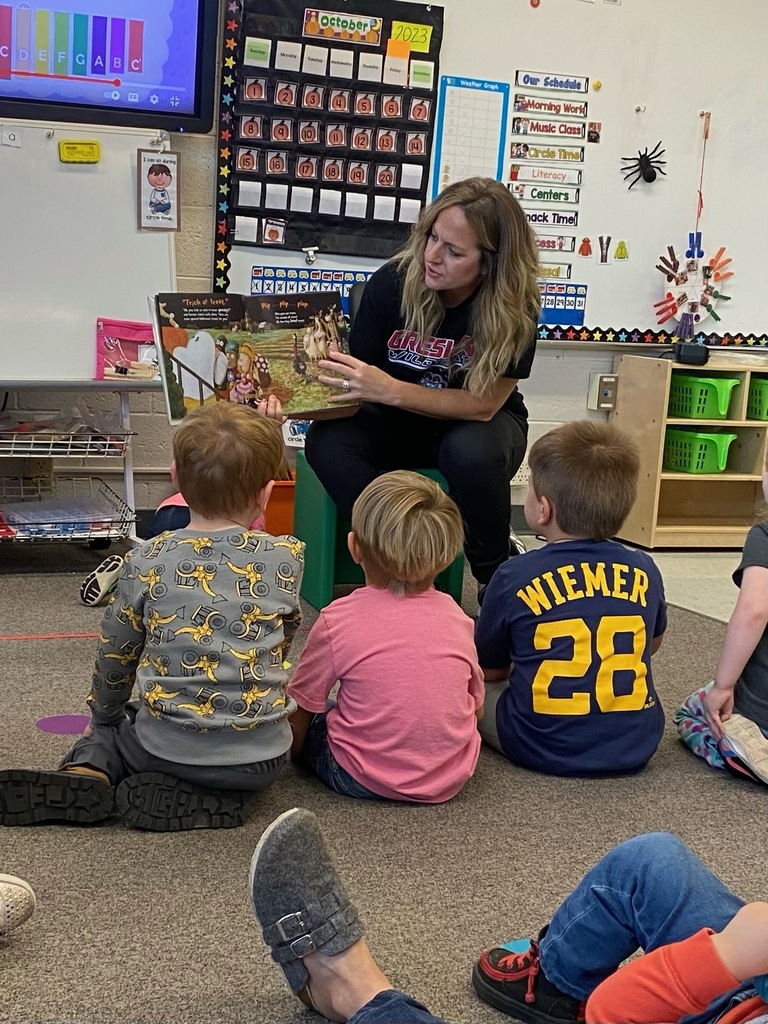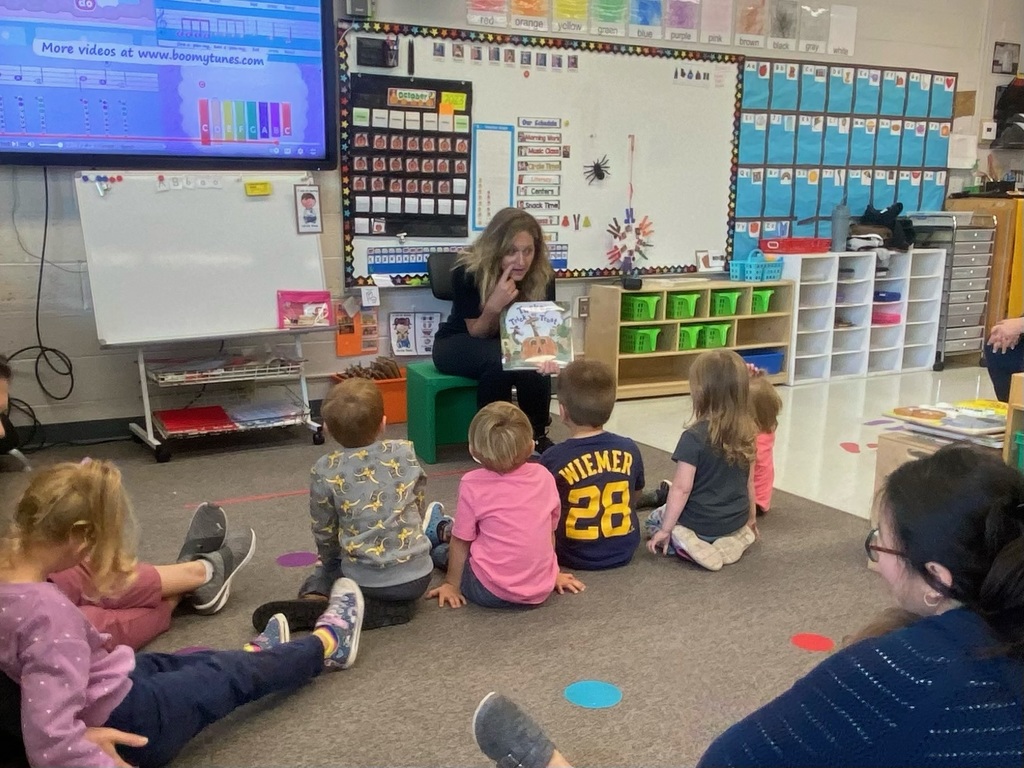 Basketball open gym flyer.